Image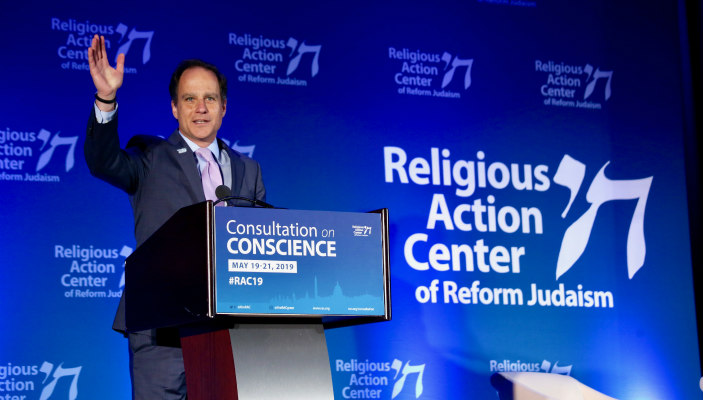 "If you will obey me faithfully and keep My covenant, you shall be My treasured possession among all the peoples…you shall be to me a kingdom of priests and a holy nation."
-- Exodus 19:5-6
Two years ago, on the heels of an election campaign full of unprecedented levels of bigoted rhetoric, demonization of immigrants and refugees, vilification of Muslims, and blatant anti-Semitic tropes and tweets, thousands of us from across the Reform Jewish Movement assembled in person and online, committed to confront what we understood was the fierce "urgency of now," the moral crisis of our time.
Well before a contentious and divisive election, though, we knew this: one in three black men in America will go to prison, the evisceration of the Voting Rights Act is systemically disenfranchising people of color, students, and others, and despite more than 50 years of civil rights progress, systemic racism – evidenced by the killings of Michael Brown, Tamir Rice, Freddy Gray, and so many others – persists, haunting our hope for a world defined by wholeness, justice, and compassion.
In a polarized political climate in which vulnerable people were – and are – threatened, we dedicated ourselves to fostering relationships across lines of difference and working within a broad-based, grass-roots movement to fulfill God's command to "do justice. love mercy. and walk humbly with God." Known as our Brit Olam, this enduring covenant to create a more just world defined the last two years of our movement's social justice work.
More than platitudes and ideals, our Brit Olam helped us hold ourselves accountable to our commitment to protect the widow, the orphan, and the stranger; to be in ally-ship across lines of difference; to be proximate to people impacted by systemic forms of oppression; and to form communities of sacred dialogue in which differing views could be respectfully heard.
As part of the "Urgency of Now" campaigns, more than 200 congregations and communities signed the Brit Olam. Our massive voter registration and voter turn-out efforts to end gun violence engaged more than 158,000 voters.
Going forward, how will we respond?
The same way we have since Sinai: by re-covenanting with one another within our congregations and communities, with the vulnerable, and with partners across lines of faith and difference. Two years ago, the Brit Olam wasn't new, but a new iteration of the covenant our ancestors made to strengthen and hold one another accountable. Once again, we are renewing a covenant that is meaningful, effective, and spiritual – and we need you to join us.
Beginning today, we are asking congregations to join us in this moment of re-covenant, or, if a congregation has already signed the Brit Olam, to move into deeper action. In partnership with you, the Religious Action Center of Reform Judaism (RAC) will create and staff cohorts of communities covenanted to one another around issues of mutual concern. The initial cohorts focus on immigration justice, gun violence prevention, environmental and climate justice, and racial justice, the four issues highlighted by more than 1,000 conversations with Reform Jewish leaders and congregants over the last year. A cohort focused on reproductive justice also will launch in partnership with Women of Reform Judaism. As more states pass laws that seek to curtail reproductive rights and return the nation to a pre-Roe era, this cohort is more timely than ever.
Using text-based resources, virtual and in-person training, and skill-building opportunities, these cohorts will provide congregations the support and resources necessary to move more deeply into meaningful, networked, effective social justice work. What's more, people engaged in our state projects in California, Illinois, Ohio, New York, and Texas will be able to continue and strengthen their vital work in this model.
There will be much more information in the coming weeks. For now, please consider taking one or more of the actions below, and joining us as we embark on the next phase of the Brit Olam together as a movement.
Here's how you can participate:
In this way, together we may truly be a "holy nation."
This blog post is adapted from remarks delivered by Rabbi Jonah Dov Pesner at the 2019 Consultation on Conscience. View the video of Rabbi Pesner's full speech (beginning at approximately 22:20) calling on us to re-covenant with one another for the justice work to come.
Have something to say about this post? Join the conversation in The Tent, the communications and collaboration platform for congregational leaders of the Reform Movement. You can also tweet us or tell us how you feel on Facebook.
Related Posts
Image
2023 marks the 150th anniversary of the founding of the Union for American Hebrew Congregations - now called the Union for Reform Judaism. What should this milestone mean?
Image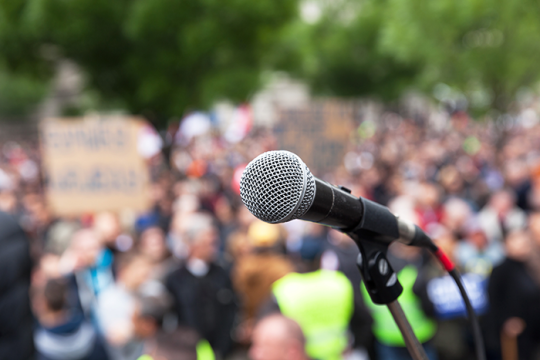 The rise in antisemitism and hate speech on Twitter in recent months has been deeply concerning to us as Jews. Though social media platforms in general must do more to combat hate, Twitter has a particular responsibility to act in this moment.
Image
Here is a list of 11 URJ resources your congregation should take advantage of in the new year.