Dear Members of Our Community: 
During the recent high holidays, we were instructed as individuals and as a community to conduct a cheshbon hanefesh, an accounting of our souls. It is the time of year when we examine our lives and confront our deeds and misdeeds. Moral accountability is at the heart of this rigorous stock taking. This season's challenging themes serve as the underpinning to this important update.
In April, we reached out to you to address several public reports of leaders in the Reform Jewish Movement who engaged in abuse, misconduct, harassment, and sexual assault. This continues to be a critical time for our Movement and we want to reiterate our steadfast commitment that the Union for Reform Judaism (the URJ) will appropriately and transparently address all reports of sexual harassment, abuse, and misconduct within the URJ, and its programs and camps. Above all, we are guided by moral and ethical obligation and genuine concern for the well-being of any individual who comes forward.
As part of this process, earlier this year, we engaged Debevoise & Plimpton to conduct an independent, comprehensive, and impartial investigation. Debevoise's investigation includes sexual harassment, abuse, and misconduct in the URJ, whether or not such misconduct was previously reported. This includes anything experienced or witnessed at URJ workplaces, summer camps and programming, including youth programming. Debevoise is a nationally regarded firm that has conducted independent investigations and restorative processes in recent years for a number of leading organizations, schools, and universities. Mary Beth Hogan, an expert in this area and co-chair of Debevoise's Litigation Department, is leading the investigation. Ms. Hogan and her team have over 40 years of experience investigating sexual abuse, assault, and workplace discrimination.
The success of their work continues to depend in part on the willingness of individuals who have experienced misconduct to come forward to share their experiences. If you, or anyone you know, has information to share, it is critically important that you or they contact Mary Beth Hogan at URJInvestigation@debevoise.com by November 15. As experts in this field, the Debevoise team will make every effort to protect the privacy and confidentiality of information shared. When the time comes to share the key findings of the investigation, the URJ will act on the recommendations made by the Debevoise investigative team.
Together, we must support and empower anyone who may have experienced sexual harassment, abuse, and misconduct so that all who have suffered or witnessed misconduct feel safe enough to come forward in pursuit of accountability and healing. We are grateful to those who have contacted the investigators and, again, urge anyone else with relevant information to contact Mary Beth Hogan at URJInvestigation@debevoise.com by November 15.
When the current investigation is finished, the URJ is committed to maintaining ongoing avenues for reporting concerns or allegations. Understanding that we need to continue our work in these areas to align with our values, the URJ hired Melissa Johnson last summer as our General Counsel and Vice President, People and Culture. Missy brings a background as an employment lawyer, clinical psychologist, and human resources professional with over 20 years of experience helping organizations combat abuse, discrimination, and harassment, and build values-based cultures of respect, equity, and safety. Missy will lead the ongoing charge to ensure the ongoing effectiveness of the URJ's policies, training, and practices for abuse prevention and ethical response.
Our tradition's teaching of t'shuvah (or repentance) is not a simple process but rather one that demands acknowledging our wrongdoing and when possible, finding ways of repairing the harm committed. It involves authentic acknowledgement and sincere apologies, and requires a firm commitment to considering how we will act differently in the future and ensure the protection of all members of our community. This is the URJ's work and our sincere commitment to you. The themes and demands of the Days of Awe continue to guide our efforts. For too long, our community was unwilling to face the hardest truths, but we will turn away no more.
As we wrote back in April, the safety and well-being of every individual in our community is our sacred moral responsibility. It is, and always will be, our highest priority.
L'shalom,
Rabbi Rick Jacobs
URJ President
Jennifer Brodkey Kaufman
Chair, URJ North American Board of Trustees
Related Posts
Image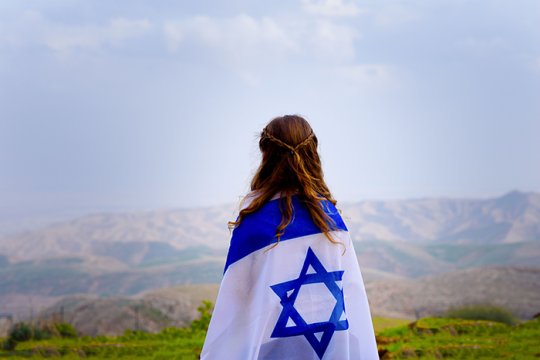 We stand with the people of Israel during these difficult and challenging days and pray for the safety and immediate release of all of the hostages. See our resources and actions you can take.
Image
Before sharing some tools for facing and combating antisemitism, it's important to have a clear understanding of exactly what antisemitism is. 
Image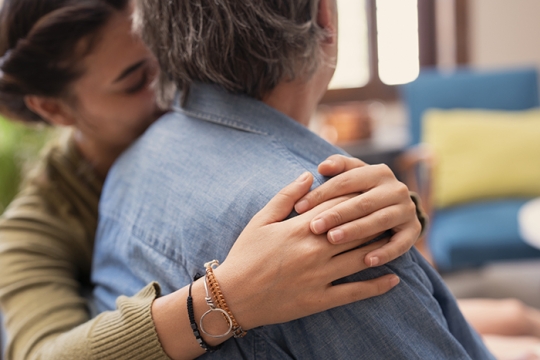 Hamas' brutal attack on Israel on October 7th and Israel's ongoing response has stirred emotions both within and outside the Jewish community. Over the next weeks, as family and friends gather for holiday celebrations, there may be differences of opinion. Here are a few tips from Jewish sources to help maintain loving relationships while disagreeing.