Image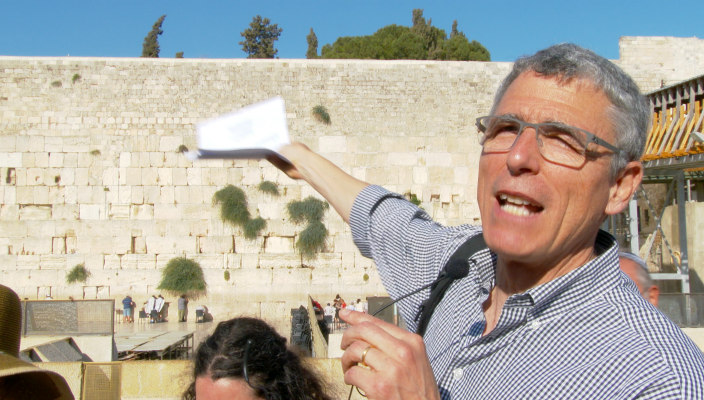 This is Israel's annual season of solemnity and celebration, an extraordinary time when the nation moves from sadness to joy, from remembrance to hope. Beginning last week with Yom HaShoah, the day that commemorates those who died in the Holocaust, and continuing this week as Israel mourns its own war dead and immediately celebrates the creation of the state the next day, on Yom HaZikaron and Yom HaAtazmaut, this is a period of ups and downs, highs and lows. It is the very crescendo of human emotions that, in fact, makes us human, connecting us to past and future generations.
This year, Israel celebrates its 70th year. These days, 70 is the new 40. It is not at all a time of old age, but rather a time when we settle in to think about where we have been, and where we still want life to take us. 
There is no doubt that its very existence is a modern-day miracle, a miracle born from the sweat, blood, and ingenuity of the best of humankind. Israel is truly a start-up nation with an ethos that is much richer and fuller than its extraordinary hi-tech sector. But, for start-ups to blossom and become long-term, sturdy enterprises, occasional reboots are required, ensuring the enterprises are headed in the direction their founders desire.
Among the world's most visionary documents is Israel's declaration of independence. Written by David Ben Gurion and other dreamers, farmers, and philosophers, this treatise, in 1948, created a nation, a Jewish homeland for a people that had yearned for it for centuries and who, in that moment, desperately needed the security only a nation of our own could deliver:
THE STATE OF ISRAEL will be open for Jewish immigration and for the Ingathering of the Exiles; it will foster the development of the country for the benefit of all its inhabitants; it will be based on freedom, justice and peace as envisaged by the prophets of Israel; it will ensure complete equality of social and political rights to all its inhabitants irrespective of religion, race or sex; it will guarantee freedom of religion, conscience, language, education and culture; it will safeguard the Holy Places of all religions; and it will be faithful to the principles of the Charter of the United Nations.
I am grateful to Israel for so many things, but chief among them is that Israel has helped me retain my optimism. As many times as I've landed at Ben Gurion Airport, I never fail to feel a slight buckling in my knees, the joy of returning to that marvelous, confounding place.
But, we cannot ignore the world in which we live. My love for Israel must not blind me, must not blind any of us, to the significant issues the country faces as it begins its next 70 years.
For more than half of Israel's life, the Israel-Palestinian struggle has manifest itself in an occupation that today threatens the very future of the Zionist enterprise. Israel is a strong nation with an extraordinary military that is among the best in the world. Nonetheless, peace eludes the country. Israel's leadership must resolve to do all within its power to create a state of Palestine next to a secure state of Israel.
I'm not naïve; we are nowhere close to a two-state solution.
But this much is clear: Any legitimate Jewish state must be a democracy. Without an agreement to forge two states, Israel will be left to make an untenable choice: a democratic state or a Jewish state. A one-state solution that would deny Palestinians any claim to sovereignty would force modern Israel to abandon either its Jewish or its democratic essence. Losing either is unacceptable. We need a reboot to push for peace.
What's more, Israel, the homeland of the Jewish people, must be a true homeland for all expressions of Jewish spirituality. It is simply unacceptable that among all the world's democracies, the Jewish homeland is the only one that does not offer freedom of marriage or equality to all its citizens, regardless of their religious (or non-religious) beliefs. It is simply unacceptable that all those who embrace a Reform vision of Judaism, including North America's more than two million Reform Jews, are relegated to second-class citizenship by the Israeli authorities. It is simply unacceptable that Judaism in Israel today is too often seen as coercion not joy and as "cannots" rather than "cans." We need to reboot to push for religious pluralism in Israel.
Since the 1960s, North America's Reform Movement has proudly sent students and congregations to Israel to experience firsthand the land, its people, and its history. At the start of the 21st century, we were the largest provider of Israel educational experiences in North America and we are proud to continue this legacy with an ever-expanding array of options that includes six different immersive Israel programs for North American teens; Reform-specific pre-army programming for Israeli teens; increased funding for the Reform Movement in Israel; and an "active learning network" for congregations that wish to update and enhance their Israel engagement plans. The URJ remains deeply committed to building and enriching meaningful relationships between Israel and North America's Reform Jews, and we do this holy work from a place of intense love, devotion, and belief in Israel's democracy.
In her 70th year, Israel is a strong, unique nation. She can be stronger, though, by truly living up to her founding values. To build a vibrant Jewish world for the next 70 years, we, the Jewish community in North America – together with our brothers and sisters in Israel – must emphatically stake our claim on an inclusive, living Judaism that embraces and offers hope to all who wish to enter our tent and engages them in the work necessary to repair our severely broken world. Of course, it is no easy feat to achieve the goals Ben Gurion and the other founders set forth to make Israel a miracle on earth, but it is our sacred obligation, and we do it with love.
Have something to say about this post? Join the conversation in The Tent, the social network for congregational leaders of the Reform Movement. You can also tweet us or tell us how you feel on Facebook.
Related Posts
Image
2023 marks the 150th anniversary of the founding of the Union for American Hebrew Congregations - now called the Union for Reform Judaism. What should this milestone mean?
Image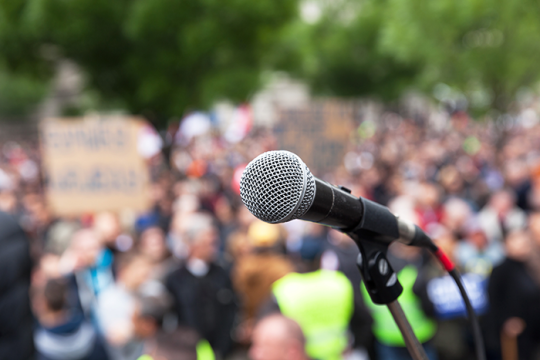 The rise in antisemitism and hate speech on Twitter in recent months has been deeply concerning to us as Jews. Though social media platforms in general must do more to combat hate, Twitter has a particular responsibility to act in this moment.
Image
Here is a list of 11 URJ resources your congregation should take advantage of in the new year.