Image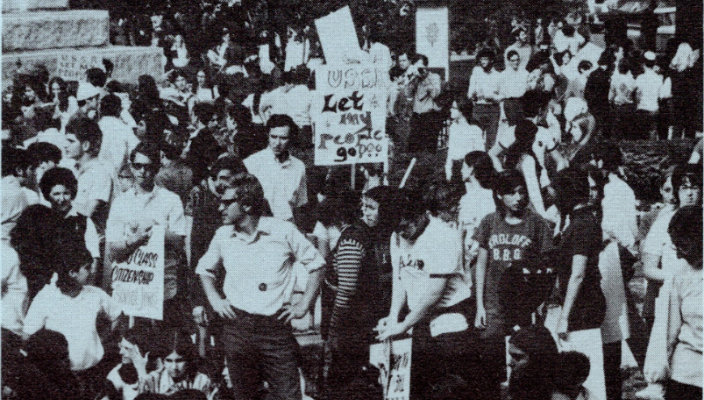 In the early 1980s, I was a camper in the UAHC (now URJ) Camp Swig Hevrah unit. In addition to the usual fun camp activities, this particular unit at camp focused on social justice. Our theme that summer was Soviet Jewry, and during our three weeks we learned the ins and outs of the issues, heard stories about Soviet Jews, and explored what we could do to make a difference. During the last few days of the session, we traveled to San Francisco to march in solidarity with Soviet Jews, equipped with "Save Soviet Jewry" banners and t-shirts, ready to perform, sing, and make our voices heard.
I learned two things from this experience:
Working together, people can make a difference. We often ask, "What can one person do?" when faced with the struggles of our world. But I learned that summer that when we join our voices with others, we can be louder and let the leadership of our country know that there are people who care and who are watching.

I could participate in social justice work not only as an American but also as Jew. When Camp Swig went to San Francisco, we came as Jews and wore that identity proudly on signs and t-shirts proclaiming our faith. Part of what makes Americans strong is our diversity. Showing my Jewish identity proudly is part of that strength. 
On January 21st, I will be taking my children to Washington, D.C., to march at the Women's March on Washington. I will march as a woman who believes in the rights of all people – regardless of gender, color, religion, ethnicity, ability, or income. We will be marching with a delegation from our local community, riding buses that local organizers have scheduled to bring over 400 people from our area. We will combine our voices with theirs to amplify our deepest desire that all people are treated with respect and honor. We will also march as Jews, proud of our heritage that compels us to not stand idly by. Just like I did years ago with my Camp Swig community, we will hold our signs high. We will not only proclaim that we are part of an American tradition of demonstrating and speaking out for others, but also that we are part of a Jewish tradition of being tzedek tirdof – pursuers of justice.
If you'll be joining the march in Washington D.C. or a similar action in your local community, I encourage you to let your Jewish and your American voices be heard. Here are some ideas, inspired by our tradition, for your march signs.
 "Tzedek, tzedek tirdof" – Justice, justice you shall pursue!" Deuteronomy 16:20

"Praying with my feet" – Rabbi Abraham Joshua Heschel

"A righteous person falls down seven times and GETS UP!" Proverbs, 24:16

"I don't speak because I have the power to speak; I speak because I don't have the power to remain silent" – Rabbi A.Y. Kook

"If I am not for me, who is for me; and if I am (only) for myself, what am I. And if not now, when?" – Hillel, Pirke Avot, 1:14

Do Justice, Love Mercy, March Proudly – adapted version of Micah 6:8, used by the Religious Action Center of Reform Judaism
Please note that while the Reform Movement is not officially sponsoring the March, the RAC will be on the ground in Washington, DC supporting Reform Jews who, like myself, have chosen to make their voice heard on January 21st.
Gather with me and hundreds of other Reform Jews for a Shabbat worship experience before the March at the Hyatt Regency Washington. Grab a nosh, get warm, and show strength in numbers. Visit the Religious Action Center's online portal for more information.
For more about URJ camps and summer programs, visit URJYouth.org.
Have something to say about this post? Join the conversation in The Tent, the social network for congregational leaders of the Reform Movement. You can also tweet us or tell us how you feel on Facebook.
Related Posts
Image
Almost exactly six years ago, I ran for NFTY-TOR regional president. I lost. And yet when I look back at my election materials in a bout of nostalgia, I stand by absolutely everything I said, now having seen how much the ideas I mentioned still influence me and the way I think about leadership, both personally and as an organizer working with NFTY and Reform Jewish teen leadership. 
Image
NFTY has been very busy the past few months and will soon install a new North American board.
Image
Aaron Wiener, youth director at Temple Emanuel of Beverly Hills, brought together 10 congregations and youth groups from California for an in-person Temple Youth Group Leadership Training Retreat and it was a huge success.