Image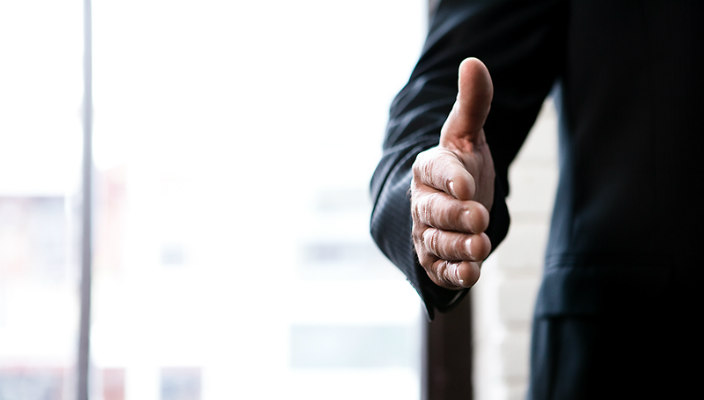 On a hot and humid Sunday afternoon in June at the Men of Reform Judaism's (MRJ) convention in New Orleans, we did many of the things you would expect: We adopted amendments to the constitution, parsed and passed the budget, and announced good and welfare items of members, among others.
We also did something you might not expect – something historic, in fact. The officers and executive council of MRJ, together with our affiliates in attendance, overwhelmingly approved a "memorandum of understanding" between Men of Reform Judaism and the Federation of Jewish Men's Clubs (FJMC), the umbrella organization of men's clubs in United Synagogue of Conservative Judaism congregations.
Despite our cultural differences, which each group has pledged to respect, there is much that unites us and, in fact, MRJ has been working together with FJMC on a limited basis for a few years. The MOU codifies the organizations' agreement and states:
In the spirit of k'lal Yisrael, Men of Reform Judaism and the Federation of Jewish Men's Clubs have agreed to collaborate in order to more effectively involve men in Jewish life. This is not a merger; each organization will continue to maintain its own identity. It is our joint belief that this inter-Movement cooperation between men's groups will enhance our understanding of, and enable us to involve, Jewish families.
It includes these four components:
Organizational Services: The two organizations will share data, publications, training materials, programs, and the like, as well as cross-pollinate each other's websites. At the regional level, we will attend each other's events and refer unaffiliated clubs in congregations to the appropriate organization – clubs in Reform congregations will be referred to MRJ, clubs in Conservative congregations to FJMC.
Leadership Development: In places in which MRJ has regional leadership, primarily on the east and west coasts, we will begin to model our groups on FJMC's Quality Club Award criteria to help us better assess success and provide assistance where needed. Together, we will work to affiliate new brotherhoods and offer training, including webinars, to current and up-and-coming leaders from both groups. Identifying, promoting, and nurturing leaders will complement efforts to engage participants in activities, committee work, and special endeavors, including the Yellow Candle program.
Innovative Programming: MRJ and FJMC will promote successful local programs to each other's members, sharing information as new programs are developed. MRJ will benefit from FJMC's programming success around the Yom HaShoah Yellow Candle initiative, and FJMC stands to benefit from MRJ programs, including the well-known and respected Men's Seder. Both organizations will encourage clubs to nominate programs for awards as appropriate.
Community Building: We will invite members from each group to participate in the other's international meetings and missions and, together, help establish and support congregations in Israel and other parts of the world. By building and strengthening personal and organizational relationships, we will enrich and strengthen the Jewish community overall.
As MRJ and FJMC implement this collaboration, let us say, Chazak chazak v'nithazek! Be strong, be strong, and may we be strengthened!
Steven Portnoy is the president of Men of Reform Judaism and a member of Temple Emanu-El in New York, NY. Contact him by email with any questions about MRJ.
Have something to say about this post? Join the conversation in The Tent, the social network for congregational leaders of the Reform Movement. You can also tweet us or tell us how you feel on Facebook.
Related Posts
Image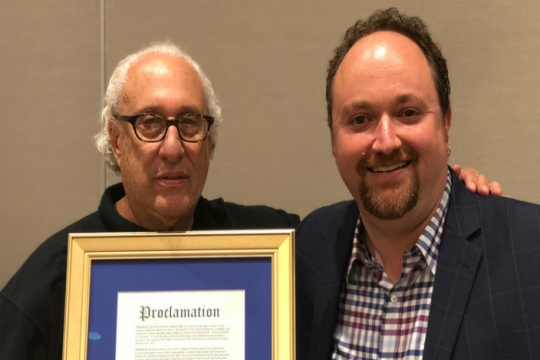 During MRJ's recent conference, an array of speakers and leaders offered expertise, viewpoints, and insights around issues affecting progressive Judaism today.
Image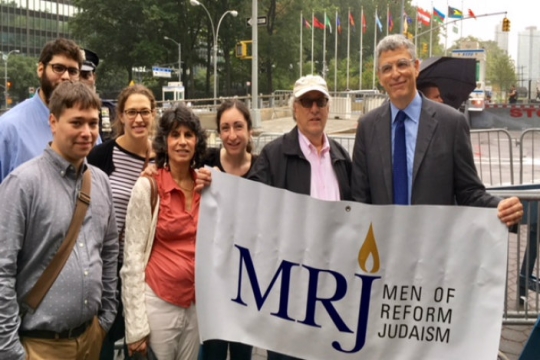 Serving Reform Judaism means we sit at the table with other Reform Movement affiliates to represent the interests and priorities of our members – Reform Jewish men.