Image
In these last weeks, our Jewish community has been unexpectedly turned upside down by new restrictions caused by the spread of COVID-19. Rabbi, cantors, educators, and all Jewish professionals have been moving quickly to figure out responses to connect despite social distancing.
As Jews, we know how to connect. We know that connection across distance matters. It's at the core of who we are. Just as our ancestors gained strength knowing that there were other Jews around the world, so too does our connection across physical distance give us strength and nourish our resilience.
It's been amazing to see how the new restrictions we're suddenly living with have not been stumbling blocks; rather, our rabbis, cantors, educators, and all our leaders are rising to the challenge and showing incredible leadership. Holding online shivas that bring real comfort and connection, compassionately postponing bar and bat mitzvahs until it's safer and finding inventive ways for students to shine nevertheless, holding Tot Shabbat and uplifting their favorite three-year-olds by singing into a screen from their couches, studying Torah together from everyone's dining rooms tables.
Related Posts
Image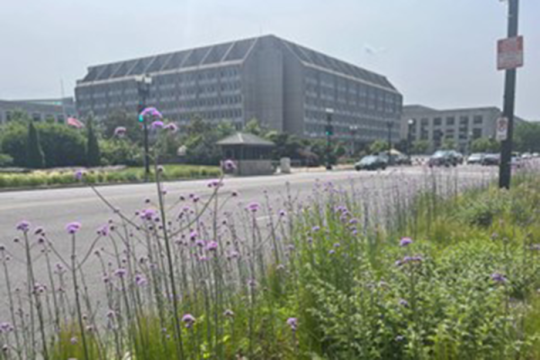 After a day of climate action lobbying with the Religious Action Center (RAC) on Capitol Hill, I found myself staring at a small patch of purple flowers planted between the sidewalk and the street. It was an adrenaline-fueled day, and the jarring contrast of these tall, weedy pops of color against the street traffic and brutalist architecture compelled me to pause, then cry.
Image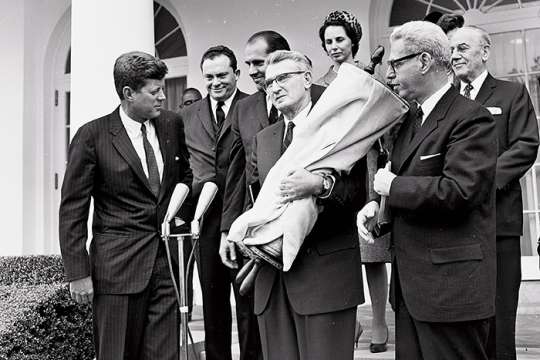 Sixty-two years ago, the founders of the Religious Action Center of Reform Judaism (the RAC) stood in the White House Garden and presented President John F. Kennedy with a historic Torah from the Isaac Mayer Wise Temple in Cincinnati, Ohio. This auspicious anniversary allows us to look back on milestones like this one with pride as we renew our inspiration.
Image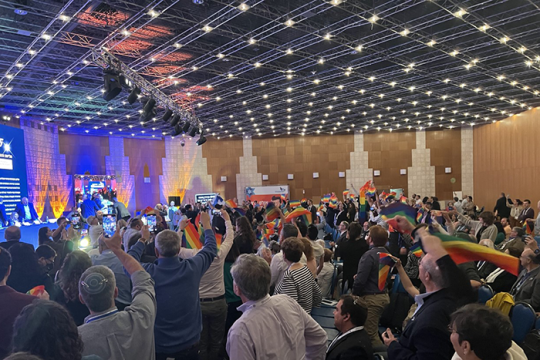 At the recent 38th Congress in April 2023, the Reform Zionist movement brought 40 delegates under the umbrella ARZENU. Delegates came from around the world to Israel.