Image
In these last weeks, our Jewish community has been unexpectedly turned upside down by new restrictions caused by the spread of COVID-19. Rabbi, cantors, educators, and all Jewish professionals have been moving quickly to figure out responses to connect despite social distancing.
As Jews, we know how to connect. We know that connection across distance matters. It's at the core of who we are. Just as our ancestors gained strength knowing that there were other Jews around the world, so too does our connection across physical distance give us strength and nourish our resilience.
It's been amazing to see how the new restrictions we're suddenly living with have not been stumbling blocks; rather, our rabbis, cantors, educators, and all our leaders are rising to the challenge and showing incredible leadership. Holding online shivas that bring real comfort and connection, compassionately postponing bar and bat mitzvahs until it's safer and finding inventive ways for students to shine nevertheless, holding Tot Shabbat and uplifting their favorite three-year-olds by singing into a screen from their couches, studying Torah together from everyone's dining rooms tables.
Related Posts
Image
The High Holiday season is an important time of personal and communal reflection, including your congregation's leadership. This can also be a time of reflection for your congregation's leadership.
Image
It's a long-standing custom for Jews to wish one another a "sweet new year" on Rosh Hashanah; to hope that this coming year will be one filled with joy, fulfillment, and an abundance of blessings. However, Judaism isn't a path focused simply on wishing for good things; if our goal is to make each year "sweeter" than the last, we must work to make it happen.
Image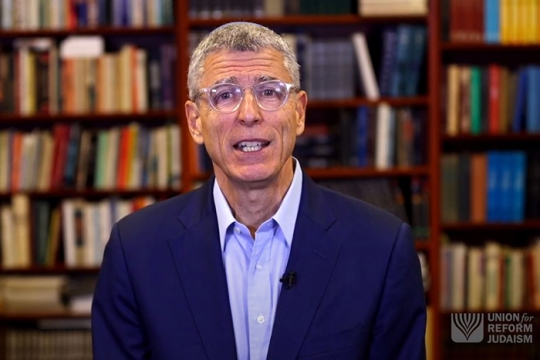 I pray that our observance of Yom Kippur will be probing and transformative, helping us become the best people and the most inspiring Movement that we are meant to be.