Image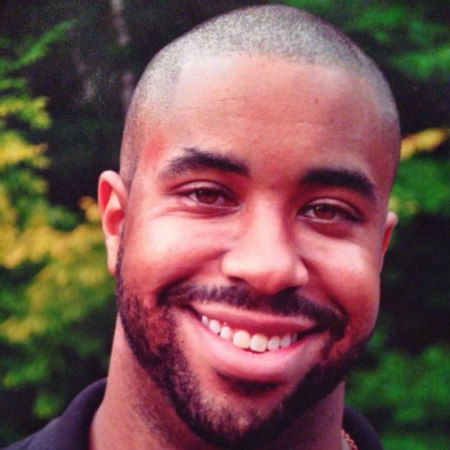 Judaism is full of stories and teachings that are shared again and again, year after year. The cyclical nature of our storytelling is tied to the Torah itself, with each passage having multiple interpretations. And yet, if we hear these timeless stories too often, it's possible for us to be unaffected, dulled by one too many repetitions. The Exodus from Egypt, told at our Passover seder, can be one such story.
In the last several decades, however, people have devised alternative ways to present the Haggadah, the story of our redemption, by connecting its themes and events to modern day events, movements, and narratives. In this tradition, Marques Hollie has created Go Down Moshe, a performative retelling of the story of the Exodus, which includes Negro spirituals and text drawn from first-person slave narratives.
Marques, who embarked on his Jewish journey as an adult, found inspiration for his project when he attended a seder with a friend in 2014. By using a Haggadah that focused on human trafficking as its reference point, he was changed by the realization that ancient liturgy could be used in such a thoughtfully modern fashion. It wasn't long before Marques began work to explore Passover through his own lens.
Go Down Moshe encourages seder participants to place themselves in the story, experiencing the narrative of the Exodus in the first person. The "narrative voice" exists in different forms – slave monologue, Moses, and an outside observer. As a musician, Marques has found the source material particularly inspiring; the show includes original compositions and traditional melodies. Currently, it is performable by one person, but Marques sees multiple possibilities for Go Down Moshe, including a full-scale production that tours and is available for license by communities; and as the basis for a multifaceted Jews-of-color-(JOC)-focused artist collective.
In his time as a JewV'Nation Fellow, Marques has learned much, including how to stay flexible and to be inwardly kind when the path forward gets a bit bumpy. Beyond that, the timing of the Fellowship itself has proved important. For Marques, Go Down Moshe stems from the intersection and shared "otherness" of American Jewry and people of color. As he puts it, at a time when racial justice movements can act in ways perceived to be anti-Zionist and anti-Semitic, it is important to remind people that Jews and people of color ought to be in partnership, raising each other up.
Surrounded by a diverse circle of supporters, from Cantor Rosalie Toubes of Temple Tiferet Shalom in Peabody, MA, and blogger Erika Davis to his queer Talmudic study partners at SVARA, Marques has had encouragement from many who have made him feel, with all the dimensions of his identity, like there was room for him in the Jewish community. That sense of room is reflected in a quote from political theorist Michael Walzer that appears in Mishkan T'filah, the Reform prayer book, in which Marques finds much meaning:
Standing on the parted shores, we still believe what we were taught before ever we stood at Sinai's foot; that wherever we go, it is eternally Egypt; that there is a better place, a promised land; that the winding way to that promise passes through the wilderness. That there is no way to get from here to there except by joining hands, marching together.
This profile is part of an ongoing series highlighting projects from the inaugural cohort of the URJ's JewV'Nation Fellowship. For more information about Marques' project and the JewV'Nation Fellowship, visit urj.org/jewvnation-fellowship.
Have something to say about this post? Join the conversation in The Tent, the social network for congregational leaders of the Reform Movement. You can also tweet us or tell us how you feel on Facebook.
Related Posts
Image
In 2021, many of the URJ's 15 camps engaged in the creation of a URJ-structured Racial Equity, Diversity, Inclusion (REDI) Working Group & Camp Assessment process. One of those camps was Camp George in Ontario, Canada.
Image
After several synagogue shootings, American Jews are grappling with the need to keep our communities safe and to remain open and welcoming to seekers of all backgrounds.
Image
The LAs are at the heart of every aspect of our social justice work, but to date, the fellowship has not fully reflected the diversity of the Movement it represents – and we're committed to changing that.