Image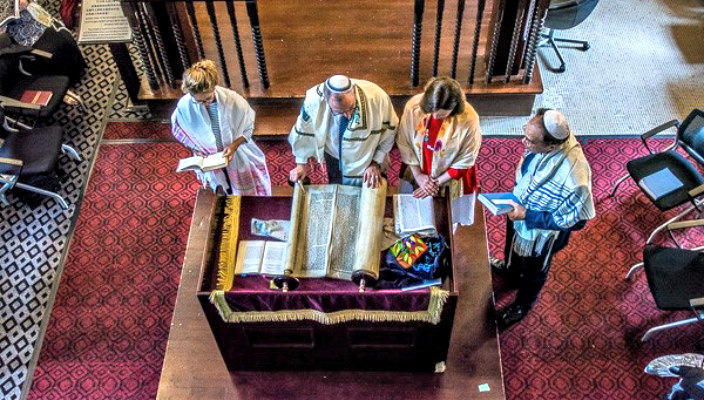 Kehilat Shanghai, the dynamic Progressive congregation located in China's largest city, has been a hub of many activities lately, catering to a wide variety of ages and interests.
A teen retreat in Hong Kong saw teens from three different communities – Shanghai, Singapore and Hong Kong – exploring some of the less well-known places in Hong Kong. 
They went to a geological park, did an Amazing Race-style scavenger hunt around Hong Kong's numerous markets, celebrated Havdalah on the waterfront, and took the Star Ferry back to Hong Kong Island, bonding over friendly competition and lots of singing. 
This was a first for Kehilat Shanghai, and four teens from the congregation were in attendance. 
"Beyond all the fun activities, the Shabbaton provided our kids (and their parents) with a unique opportunity to experience the tight-knit nature of liberal communities around the region," says Drew Nuland, father of one of the teens and tour chaperone. "We were all really impressed by the sense of Jewish identity that flows through each of those groups and returned to Shanghai inspired to inject more of that spirit into our own fledgling community," he said.
Rabbi Fred Morgan and Sue Morgan of Melbourne visited Kehilat Shanghai, and Rabbi Morgan conducted a memorable seder at Pesach in 2016.
Kehilat Shanghai held its first-ever community b'nai mitzvah event, a fully collaborative effort organized by the community, the parents, and the children themselves. 
Taking place on Shabbat Shuvah, September 23, 2017, at the Ohel Moshe Synagogue, it was the second b'nai mitzvah for Kehilat Shanghai. In advance of his visit to Shanghai, Rabbi Gary Robuck conducted online lessons with the group to prepare for the service. 
At the community b'nai mitzvah, each child read a piece of the parashah, some reading only Hebrew, some chanting, and some doing the English translation, which added to the diversity of the event.
Kehilat Shanghai hosted Rabbi Gary Robuck and Jocelyn Robuck of Sydney over Rosh HaShanah and Yom Kippur this year. Rabbi Robuck led services with much joy, thought, and music.
An Erev Rosh Hashanah community dinner saw more than 150 people in attendance and was preceded by a service led by Rabbi Robuck. Children were kept busy counting the seeds of pomegranates; the buzz was around the question, "Do pomegranates really have exactly 613 seeds?" Old and new friends gathered, and Kehilat Shanghai was joined by Moishe House Shanghai, with around 30 young professionals in attendance. 
Together with three friends from Sydney, Rabbi Robuck and Jocelyn Robuck spent almost three weeks with Chinese community members, moving about Shanghai, which the rabbi regards as "a mega-city with so much to offer."
Services were conducted at Ohel Moshe, once a spiritual refuge for Jews primarily from Germany and Austria during World War II. The synagogue is now part of the Shanghai Refugees Museum grounds, operated under the auspices of the Chinese government.
More recently, Kehilat Shanghai hosted its fourth annual combined Shabbat service with 60 teens from Bialik College in Melbourne on their way to Israel. This was a meaningful and memorable event because of the dialogue after dinner and services. The teens got an opportunity to ask questions about what life as a Jewish person is like in Shanghai.
Kehilat Shanghai is always hosting exciting programming for their community and would like to invite you to join whenever you are nearby Shanghai!
Peter Kohn is a TBI Melbourne congregant whose family lived in Shanghai, China, during World War II. He has written two novels that deal with this critical time and place in 20th-century Jewish history.
For more information,about Jewish life in Shanghai, please email Hannah Maia Frishberg, community coordinator of Kehilat Shanghai.
Related Posts
Image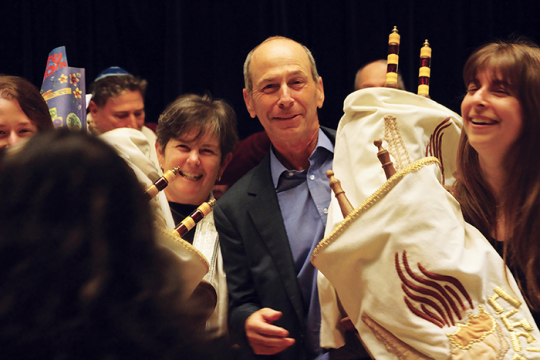 Could you imagine a new Reform congregation in Latin America, Eastern Europe, or Asia that has congregants, a rabbi, and a strong desire to increase their Jewish knowledge and connection, but no Torah? If you have more than enough or know of scrolls left without a home after a congregational merger or closing, we hope that you might consider giving or lending a scroll to a congregation that needs one.
Image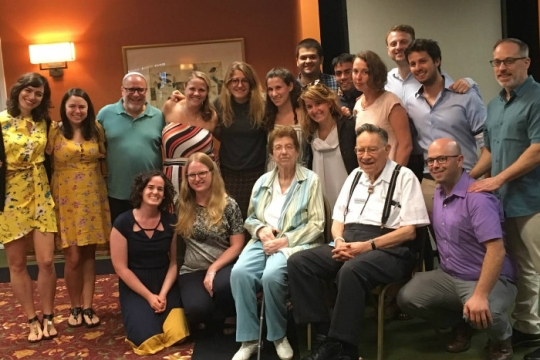 Betty Roswell will continue to live on through the generations of her devoted and loving family. And she will live remain an animating presence in our global Reform Movement that she and Arthur have helped to nurture and inspire.