Image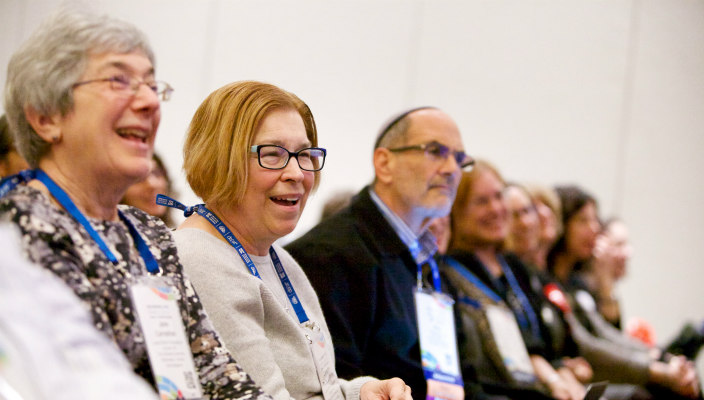 The URJ Biennial 2019 is fast approaching (just 36 days to go!) and we hope you're as excited as we are for everything that's in store – including our Biennial Intensives, five learning session tracks on topics of the utmost important to congregations.
These intensives were created as a direct result of congregational feedback from past Biennials: We heard your requests for curated tracks to help you choose the most helpful learning sessions for your congregation's most pressing needs and interests – and this year, we're delivering big.
These five intensive tracks will help you best organize your Biennial experience – and because no special intensive registration is required, you're welcome to attend sessions in both the intensives and non-intensive sessions. Read on to learn about the intensive options and begin planning your Biennial experience today.
Social Justice Intensive
This intensive offers education and training opportunities to help congregations build their capacity to engage in social justice work, strengthen their social justice toolkits, and move their communities into action around urgent issues. Sessions in this intensive will highlight the Brit Olam, covenant with our world, the Reform Movement's commitment to make change through state projects and issue-based cohorts; the successes of the RAC's 2018 Civic Engagement Campaign; and ways congregations can engage in civic engagement work in advance of the 2020 election. See all learning sessions in the Social Justice Intensive >>>
Early Family Engagement Intensive
Sessions in this intensive help your congregation create a 21st-century community that sparks lives of meaning and purpose by engaging families with young children. Join expert practitioners and thought leaders to: unlock critical practices and methods necessary to achieve this goal; delve into this target group's needs and motivations; learn how you can build meaningful and lasting relationships with and among them. See all learning sessions in the Early Family Engagement Intensive >>>
Leadership Development Intensive (sponsored by Signature Bank)
In this three-part intensive, applicable to both teen and adult leadership, your congregational planning team will work with Professor Adam Goodman of Northwestern University's Center for Leadership to explore how to apply best principles and strategies to design or change your leadership development program.
The first session will teach how people become more effective leaders while debunking assumptions and myths about leadership development; the following two will allow you to design or redesign about your own leadership development program, providing feedback and next action steps. See all learning sessions in the Leadership Development Intensive >>>
An important note: To take full advantage of this program, we recommend that all planning team members at the Biennial attend these workshops together. Participants must attend the first session on Wednesday, December 11; the second session will be offered twice on Thursday and the third session will be offered twice on Friday. Participating teams need only attend one of each of these sessions. Learn more on the Biennial Intensives page.
Engagement Intensive
This intensive will explore the purpose of engagement and how boards, clergy, staff, and congregants can build stronger relationships that lead to meaningful lives and transformative opportunities. Participants will learn best principles and do a deeper dive into one of three areas of engagement: building a culture of philanthropy; creating and using small groups as a tool of engagement; and looking beyond the walls of the congregation. ​See all learning sessions in the Engagement Intensive >>>
Biennial Beit Midrash, Presented in Partnership with HUC-JIR
Engage in world-class Jewish learning with scholars from Hebrew Union College-Jewish Institute of Religion in this intensive, which provides learning sessions on topics such as healing division through dialogue, the social and religious ethics of Fiddler on the Roof, and even human genetic engineering in Jewish law. See all learning sessions in the HUC-JIR Biennial Beit Midrash >>>
To learn more about these intensives, visit the Biennial Intensives page – then check out the full Biennial schedule to start planning your convention experience.
Related Posts
Image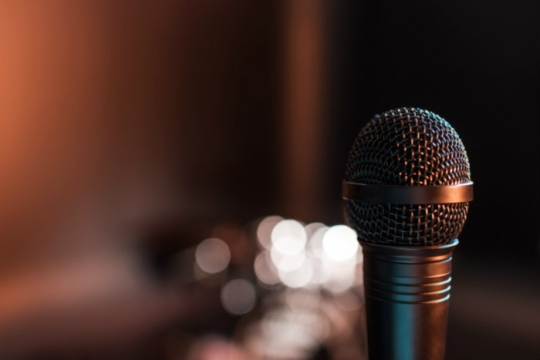 We are two longtime comedians (and even more longtime Jews!) who co-founded The Shalom Collaboration. We create customized, collaborative, virtual, Jewish-inspired improv comedy shows in the middle of a pandemic.
Image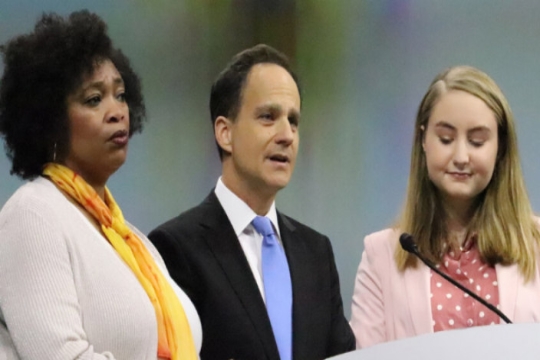 Editor's note: The text that follows was presented before a live audience at the 2019
Image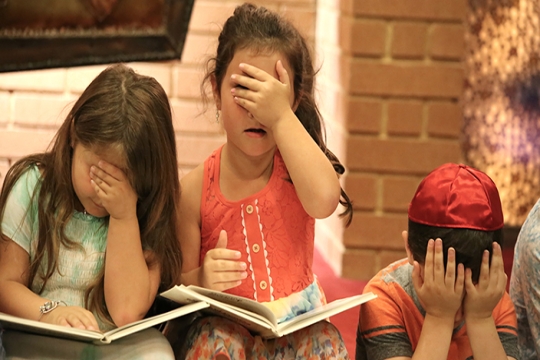 We're thrilled to announce the winners of our 2019 URJ Biennial Photo Contest. We received so many incredible photos depicting the vibrancy and diversity of Reform Jewish congregational life that it was difficult to choose the best.