In the Mishnah, our ancient code of Jewish law, we learn: "For transgressions against God, the Day of Atonement atones; but for transgressions of one human being against another, the Day of Atonement does not atone until they have made peace with one another." 
This 2,000-year-old teaching reminds us that heartfelt prayers have never been enough to repair the harm our actions have inflicted on others, especially survivors/victims of bullying, harassment, discrimination, sexual misconduct, abuse, and more.  
In that spirit, this Yom Kippur video includes a liturgical confession that connects with our ongoing restorative justice work. While we have been working to strengthen our communities and culture since the February 2022 release of the Debevoise & Plimpton report, we acknowledge that there is still work that must be done to ensure that URJ spaces reflect our commitment to creating communities of belonging and a culture of accountability.  
As Yom Kippur 5784 approaches, our commitment to making amends and pursuing restorative justice remains resolute. Even as the final shofar blast sounds at the end of Neilah, we will continue to hold ourselves accountable and atone for the harm suffered by victims and survivors. We will never shirk from this challenging, morally demanding work.  
This year, we will continue to do everything in our power to make amends for the harms endured by victims/survivors. We will continue to build a Movement where every person's dignity and sanctity is recognized. Most importantly, we pledge to continue to create URJ spaces where everyone is honored as b'tzelem Elohim, a reflection of the Divine Image.  
You can access the full transcript of this video below.
Video Transcript
It has been 18 months since the URJ released the ethics accountability report by Debevoise & Plimpton that outlined the harms committed in our URJ workplaces, camps, Israel trips, NFTY programs, Religious Action Center, and other programs over the past decades. These harms included acts of bullying, harassment, discrimination, sexual misconduct, abuse, and more, as well as the failure to respond institutionally, as we should have, to these incidents, compounding the ripples of pain. Victims and survivors have lived with the pain and consequences of these harms, some for many decades. As the URJ, and part of the wider Reform Movement, we have been diminished by the loss of the infinite potential of victims and survivors who have left our Movement because of our failings.
While we have strengthened our URJ spaces and culture, including enhancing our safety and protection protocols for all who work, volunteer, or participate in our many programs and institutions, we still have much to do to make every single space, every gathering, every moment reflect our deep commitment to a culture of belonging and accountability. 
During this year, as we are celebrating our 150th anniversary, we cannot recount a celebratory narrative of our many accomplishments without also telling of our shortcomings, missteps, and failures to live out our most sacred values.
As we approach Yom Kippur, our day of spiritual truth-telling and moral accountability, our hearts remain heavy even as our commitment to right these wrongs remains resolute. In addition to verbally confessing our wrongdoing and expressing sincere remorse, Maimonides, in the Mishnah Torah (Hilchot Teshuvah, 2:9), spells out our obligation to do everything in our power to make amends and reparation for our misdeeds to those who have been harmed.
This teaching is reflected in the Al Chet, one of the most powerful prayers recited each Yom Kippur. It is written in the collective, reminding us that our individual lives can be profoundly harmed or healed by our communities. I offer this contemporary Al Chet on behalf of the leadership of the Union for Reform Judaism:
Al Chet - For the Sins We Committed 
For the sin we committed by not listening to or believing the pain and trauma of survivors and victims. 
For the sin we committed by not having clear reporting channels for complaints.
For the sin we committed by not acting swiftly to take responsibility for the acts of sexual or other harassment and abuse that have taken place in our institutions.
For the sin we committed by honoring individuals who caused harms.
For the sin we committed by causing survivors and victims to lose faith because of our delays and inaction. 
For the sin we committed by not taking accountability for the toxic and abusive culture in URJ settings.
For the sin we committed by not collaborating with partners to account for and address issues of harmful environments throughout the Reform Movement.
For the sin we committed by not working with our congregations and partners to make all our spaces, including our congregations, safe from bullying, sexual harassment, homophobia, and racism. 
For the sin we committed by overlooking the gaps of communication in all aspects of ethical accountability work.
For the sin we committed with our hypocrisy by espousing, but not always living, our Jewish values.
V'Al Kulam - For all these and more, we are profoundly sorry; we seek to earn the trust of those who have endured harm on our watch as we build a URJ, and a Reform Movement, that truly reflects the dignity and sanctity of each and every person in our midst. 
When the final shofar blast sounds at the end of Neilah, we will continue our ongoing work of restorative justice and accountability. We will never shirk this challenging and morally demanding work. That is our solemn commitment.
G'mar Chatimah Tovah - May we be sealed for a good year.
Related Posts
Image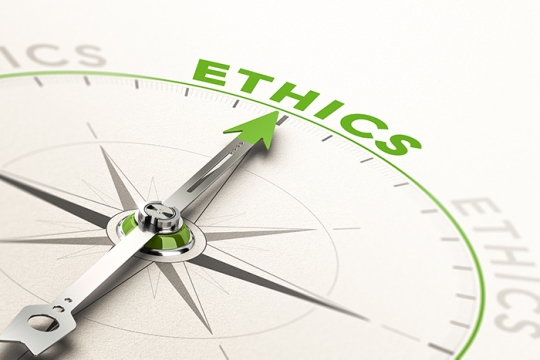 The URJ recognizes that transparency must include effective communication with victims/survivors and the greater community, and we want to share our progress as we continue to implement and uphold our commitment to ethics accountability. On the URJ Ethics Accountability webpage, you will find a...
Image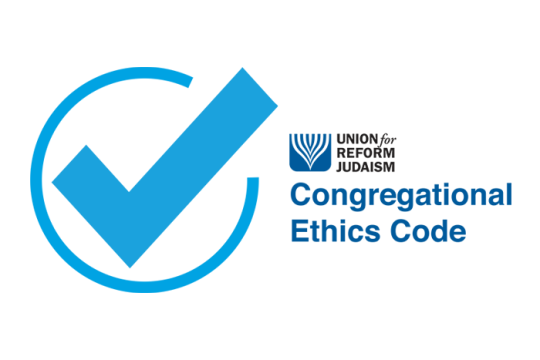 The URJ is committed to ensuring that our environments are safe, equitable, and inclusive. As part of our ongoing work to create a culture that prioritizes safety and accountability, we encourage every congregation to craft and adopt a congregational ethics code.
Image
The URJ's ethics accountability efforts over the past year have included a key commitment to accountability and restorative justice for all victims-survivors of abuse and misconduct in URJ spaces.