Image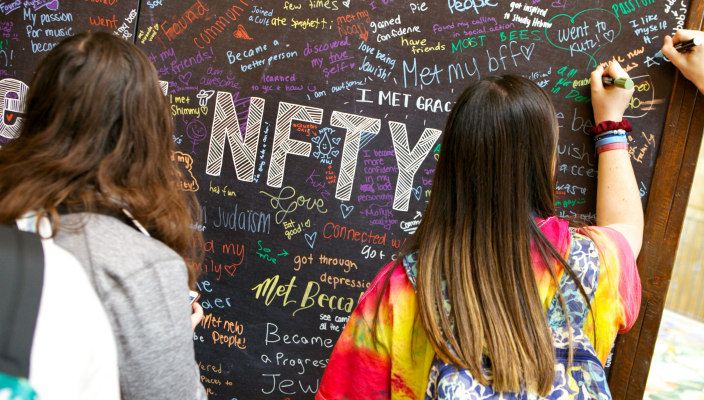 We're beyond excited to announce that that NFTY Convention is going to camp! We know it's more than a year away, but we hope you'll plan to join us February 12-15, 2021, at URJ Greene Family Camp in Bruceville, TX, where we'll bring all our favorite parts of camp to NFTY Convention! Get ready for:
Evening campfires with s'mores;
Program spaces you won't find in a hotel, like an art building and sports facilities;
Staying in cabins with old and new friends, plus NFTY alumni as staff; and
The great outdoors! Camp is usually around 60° in February, and you'll have plenty of opportunities to enjoy the nice weather.
Of course, we'll also have all the things that make Convention so special:
A chance to meet Reform Jewish teens from across North America;
Great musicians, a huge Shabbat celebration, song sessions, and guest speakers;
Evening "Big Fun";
The chance to create your own schedule with lots of choices for how you spend your time;
Activities led by teens, NFTY alumni, and professionals; and
NFTY Elections and Asefah, our yearly business meeting
… plus a few surprises to keep things exciting!
The bottom line is that whether there's a camp you call "home" already or are visiting a URJ camp for the first time at Convention, we promise you're going to love this experience.
More information will come out in the next six to eight months. In the meantime, check out the FAQs below to answer some initial questions. We look forward to welcoming you to camp!
B'ahavah (with love),
NFTY North American Board,
Maya, Hannah, Jess, Brandon, Jake, and Hannah
FAQs
Will we need to bring our own sleeping bags and pillows? Camp will provide linens and towels, but you will need to provide toiletries such as shampoo, toothpaste, etc.
What will the sleeping arrangements be? We will be staying in cabins with bunk beds. All of the buildings at camp are permanent buildings with heat, lighting, etc. – so think of it more as glamping than camping!
If I've never been to a URJ Camp before or didn't enjoy sleepaway camp, will I still have fun at Convention? Definitely! This experience will still feel like NFTY Convention, and holding it at camp will allow us many more options for activities, while allowing us to keep the cost down for participants.
What will the NFTY Convention program be? It's a work in progress, and we'll be convening a planning group in mid-February to being working on the program. As of right now, we haven't made any final decisions, though we expect to retain elements that have gone well from hotel conventions while also adding in some exciting new pieces that can only happen at camp.
How much will Convention cost for participants? We'll officially share this information in a few months, but you can expect the cost to be a few hundred dollars less than previous Conventions.
Are there still opportunities for college students? Will they be bunk counselors? Yes! We look forward to welcoming NFTY and camp alumni from across the country to join us as bunk staff and program leaders. If you are a college student who is interested in attending as staff, keep an eye out for emails in early fall 2020 with more information.
What about adults? Will there be a Youth Summit? Adults who are chaperoning teens are welcome to attend NFTY Convention; however, there will not be any special conference or professional development. We are working in partnership with the leaders of the Association for Reform Jewish Educators (ARJE) to support their work in providing meaningful professional development for Reform Jewish educators of all types – including youth professionals. More on that to come!
Related Posts
Image
Now more than ever, our world needs strong leaders. And now, more than ever, our teens – who are looking for purpose and direction – need support to become the leaders they want to be.
Image
Join Reform Jewish teens for a meaningful, month-long High Holidays experience!
Image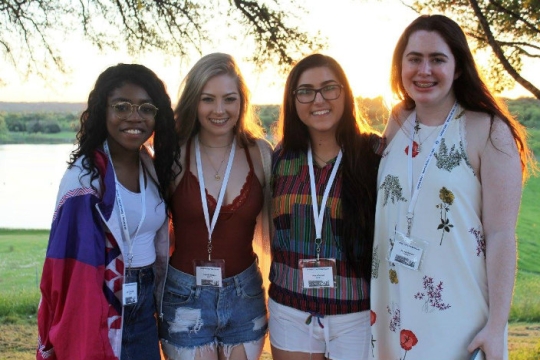 For NFTY teen leaders and staff, this summer has been all about brainstorming, strategizing, and planning for the future of NFTY. We are thrilled to announce the launch of NFTYx, a space where teens can turn their ideas into experiences for others.