Image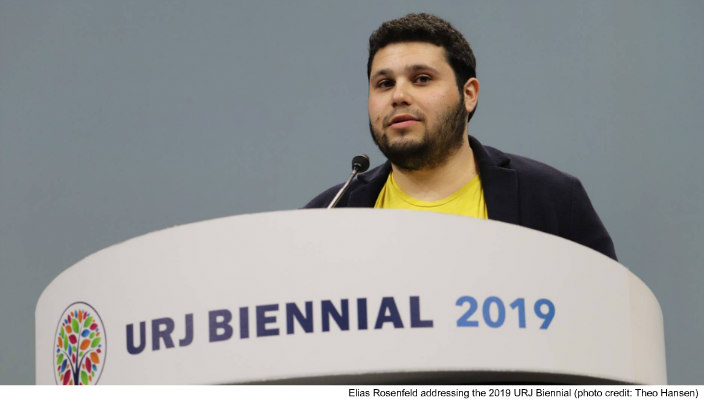 Editor's note: The text that follows was presented before a live audience at the 2019 URJ Biennial on Thursday, Dec. 12.
Good evening. My name is Elias Rosenfeld, and I am a 22-year-old senior at Brandeis University. When I was 6 years old, my mother looked at the growing insecurity, violence, and antisemitic assaults in our hometown of Caracas, Venezuela, and chose to legally move with my sister and myself to Miami, FL. It was a brave and love-fueled choice.
I immediately fell in love with the United States. I learned English in four months, excelled academically, and even made the honor roll one year later. Then, on October 25th of 2009, life completely changed.
When I was 12 years old, my beloved mother, Anabella, tragically passed away from kidney cancer. I still remember, to this day, praying to God in the hospital bathroom that I would donate all of my upcoming bar mitzvah gifts to charity if He could only let my mom live.
Sadly, she passed away that day, and I became undocumented - because our nation's broken immigration system has no mechanism in place for when a parent, like my mom, dies.
I didn't discover my status until eighth grade, when I went to the DMV to get my learner's permit and realized I could not even fill out the application. However, I refused, and still refuse, to let my mother's sacrifice go to waste, and I instantly thrusted myself into immigration advocacy.
That advocacy, done alongside thousands of others, led to the creation of the DACA program in 2012. It gave me, and 800,000 other undocumented young people who grew up in the U.S., the ability to work and drive in the country we call home.
Since then, I have founded nonprofits, helped passed state-wide immigration laws in Florida, worked in offices of U.S senators, consulted on campaigns, and even received a full ride at Brandeis University, where I am studying today.
But in September 2017, all that hard work and my literal life were put at risk, as President Trump, Attorney General Jeff Sessions, and presidentual advisor Stephen Miller rescinded the DACA program. And, just last month, the Supreme Court heard arguments on DACA that will soon decide my fate and future in the United States.
My life is now one of daily fear. I wake up every morning and search immigration on Google and Twitter in case an emergency happened overnight while I was sleeping. I hide in my apartment on days that this administration has organized raids against immigrant communities. And when I received the news that my grandfather, the man who instilled Jewish values in me, had unexpectedly passed away in Venezuela, I was forced to watch his funeral on my phone.
For me, the personal is always the political. Overall, my life has been defined by adversity and resilience - inaction by my fellow Jews is an obstacle to this work and my ability to remain in my home. That is why the example set by Gilbert and Eleanor Kraus in creating the Gilbert and Eleanor Kraus Initiative for Immigrant and Refugee Justice is so powerful.
It is our responsibility to make our immigration system more just and compassionate. If there has ever been a time to use our privilege, resources, advocacy, and agency against these cruel acts of injustice, it is now and today. Thank you.
Learn more about the Reform Movement's work for immigration and refugee justice at rac.org/kraus.
Looking for more addresses from the URJ Biennial? Check out this roundup.
Related Posts
Image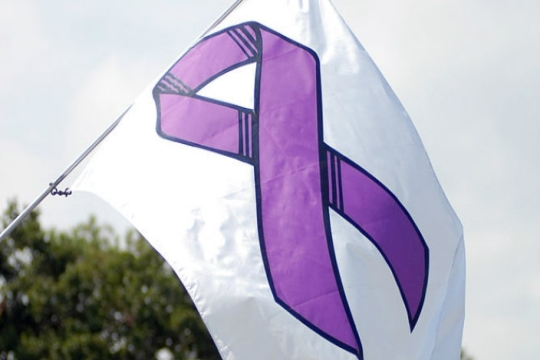 October is Domestic Violence Awareness Month (DVAM) in the U.S. This year, the National Network to End Domestic Violence (NNEDV) chose the theme of #Every1KnowsSome1 to highlight how common domestic violence is. Each of us may (or likely) knows someone, either in our Jewish community or our secular communities, who has been impacted by or is a survivor of domestic violence.
Image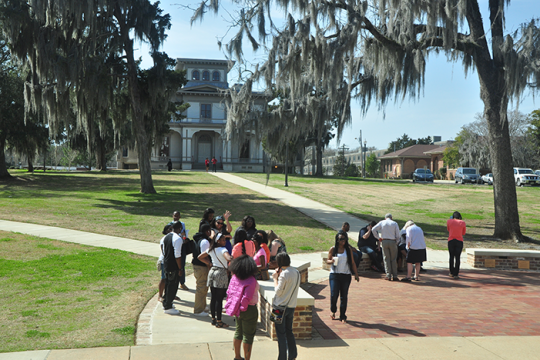 As a graduate of both Tougaloo College and Jackson State University, the recent bomb threats to Historically Black Colleges and Universities (HBCUs) are personal to me. Since January 2022, over a dozen HBCUs have received bomb threats; several of those threats were received on the first day of Black history month. The continuous attacks on institutions of higher learning; places of worship and individual attacks are a direct threat to our everyday existence.
Image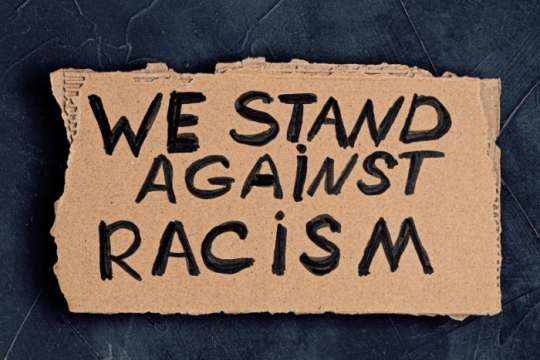 This campaign aims to help dismantle systemic racism by educating, inspiring, and empowering individuals and communities to look inwardly to make communal change and outwardly to win legislative change.