Image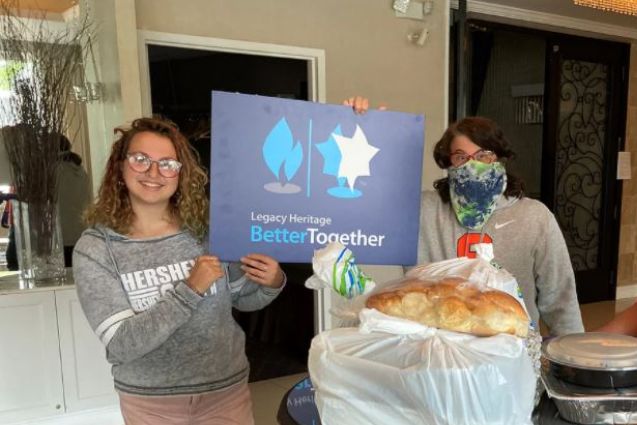 Our Jewish tradition places a very high value on creating and nurturing community. In this time of imposed social isolation this is so challenging to do – but for two populations, it is even more important than ever before. Even in more "normal times," isolation of the elderly is endemic, and today, when they are at such great health risk, it has become so much worse. The other population at great risk for mental health issues stemming from loneliness and disconnection are our teens.
While there is, alas, no such thing as a silver bullet in our world, there actually is good news for synagogues, Jewish schools, and youth groups who want to help address this communal crisis and create community and nurture relationships.
Better Together in a box is a ready-made program you can bring to your Jewish community to empower teens to reach out to the elderly, befriend them, and make their day a little brighter – which in turn, brightens the teens' lives immeasurably. 
The Better Together in a box program consists of a series of lesson plans for teens and an intergenerational activity guide, with suggestions for both the tech-savvy and the elderly in your community. You recruit the teens and seniors, while the program brings the guidelines, the content, and the funding to implement it in your community; there is also a writing contest for the teens. Since Better Together started in 2014, so many teens and seniors across America have participated. As a result of the pandemic, however, something bigger has happened: The program has become a movement, and thousands of teens and seniors are benefiting this year alone, from the new, safe, remote version, Better Together in a box.
Let's honor our elders by engaging in hiddur p'nai zaken, and support our teens by bringing them together in community to learn, celebrate, and be fully human together. As Rabbi Rick Jacobs tells us in this video, it's also just as big a mitzvahmitzvahמִצְוָהLiterally, "commandment." A sacred obligation. Jewish tradition says the Torah contains 613 mitzvot Mitzvot refer to both religious and ethical obligations. for seniors to engage in this project to mentor and help the teens as it is for the teens to engage in this mitzvah to honor the elderly. 
This opportunity can be a ray of light in a dark year by helping teens and seniors understand that they really are Better Together. 
For more information about the program, visit our website, at bettertogetherinabox.com and email us at bettertogether@lhfl.net to get an application to run the program in your community this spring. Applications are being accepted until February 8, 2021.
Have something to say about this post? Join the conversation in The Tent, the communications and collaboration platform for congregational leaders of the Reform Movement. You can also tweet us or tell us how you feel on Facebook.
Related Posts
Image
A few weeks ago, I had the joy of being at the "NFTY-GER Ball," one of the many NFTY events being run by Reform teen leaders across North America. A room full of teens gathered at Temple Sholom in Scotch Plains, NJ to dance, laugh, get to know one another, and celebrate Jewish life.
Image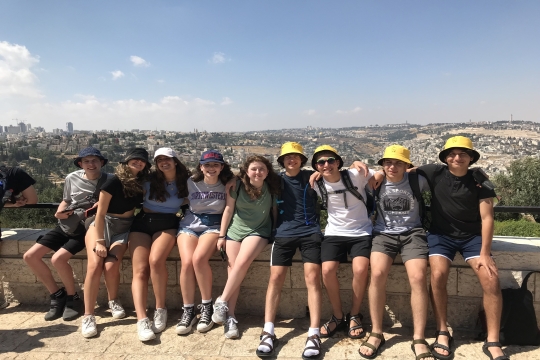 We are excited to announce that, thanks to a generous commitment from RootOne LLC (seeded by The Marcus Foundation and powered by The Jewish Education Project), the certificate will now be worth $3,250!* We hope that this increased amount allows all Reform Jewish teens to travel to Israel as a rite of passage.
Image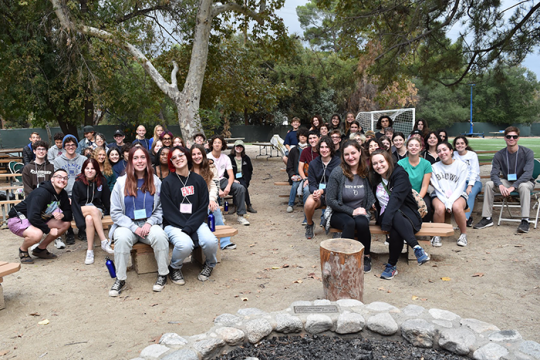 During the COVID pandemic in southern California, we saw our Jewish communities weaken. From our camp spaces disappearing to our teen youth groups (TYG) struggling, many of us stopped programming and decreased in membership, while a few of us thrived the best way we knew how - by joining forces. For us, as youth directors, advisors, and educators, we knew this was the way to keep teens inspired and engaged with one another.