Image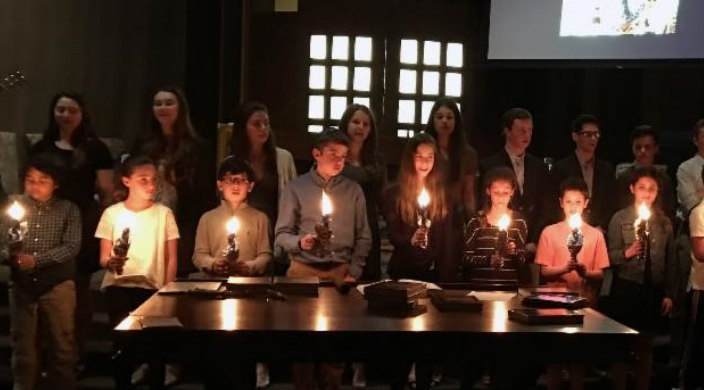 "This is my home."
On Erev Shavuot, this phrase was repeated over and over by our graduating seniors as they spoke to the congregation.
Many years ago, we made the decision to eliminate tenth-grade confirmation and focus solely on a twelfth-grade graduation service. This shift allowed for a graduation ceremony that was filled with reflection and marked a true transition in their lives, rather than one we created.
Every year, each of our twelfth-grade graduates speaks in our sanctuary about their Jewish experience at Temple Beth Avodah in Newton, MA, to share their wisdom and learning. Every year, we realize that it is not the innovative programs that make the difference, but the feeling of connection that impacts them.
And every year, we wonder how we can convey this message to younger families who are beginning this journey, many of whom are already counting down to their exit from synagogue life after B'nai Mitzvah.
While this year once again included the inspirational senior speeches, we added a new component, one that changed the nature of the speeches as well as the kavanah, the intention, of the service. Our fifth-grade students, who were also graduating from their program and beginning the next phase in their journey, were present to listen to the seniors and to have the torch of Jewish teen leadership – quite literally – passed on to them.
As the seniors gave their Havdalah candles to the fifth graders, we all felt a palpable shift in the room. Everyone recognized that this was a moment of transition in the life of the congregation. Our twelfth graders acknowledged that while this was and always will be a home for them, it was time for them to create space for the fifth graders to grow, learn, and lead.
In this moment, our fifth graders were accepting the responsibility – not only to begin studying for their b'nai mitzvah but to use their voices and their actions to become the next set of teens who lead our congregation.
One of the greatest challenges is truly demonstrating to pre-b'nai mitzvah-age families the value of Jewish engagement after age 13. We can talk about innovative programs, deep learning, and fun activities until we're blue in the face, but ultimately, people crave meaning and connection on a deeper level. All of those programs are only as good as the relationships they inspire and the growth they cultivate for those involved. The challenge: Don't just articulate this idea, but demonstrate it and allow people to feel it on a fundamental level.
By bridging our fifth graders and our twelfth graders, along with their families, we were able to illustrate the gift that Jewish learning and engagement can be. Through their tears, laughter, and love, our twelfth-grade students lived the value of l'dor v'dor ("generation to generation") and inspired the next generation of teen leaders in our community.
As our seniors said goodbye to their current relationship with the community, they inspired our fifth graders to say hello to their new relationship and leadership in the community. I think one of the graduating seniors said it best, and so I will end with his words, instead of mine:
"This temple is a true sanctuary, as it offers a place where I feel safe, where anyone is more than ready to have a conversation because they really care about me... To the 5th graders here: I hope that as you listen to these speeches you're finding something that can be yours. This place will always be a home for you."
Becky Oliver is the director of education at Temple Beth Avodah in Newton, MA.
Related Posts
Image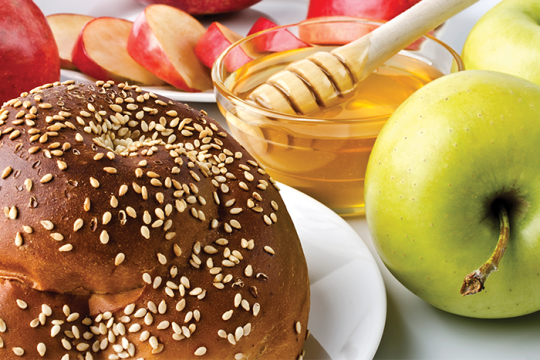 We are in the third year of High Holidays like no other. As we approach the yamim nora'im (the days of awe) and the festivals that follow, take advantage of the offerings from the URJ to supplement your programming and manage your operations.
Image
As part of our ongoing efforts to create safe, respectful, and equitable workplaces, the URJ requires all staff to regularly participate in sexual harassment prevention training classes, provided by Traliant Compliance Training. Now, through the Reform Movement Marketplace, the URJ is making Traliant Compliance Training classes available to our affiliated congregations at a reduced cost.
Image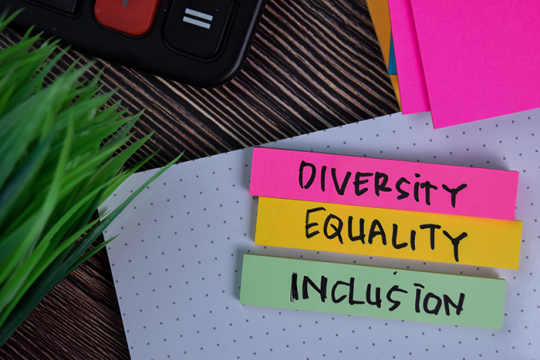 Along with the Union for Reform Judaism (URJ), the Jewish Grandparents Network (JGN) and Keshet share a commitment to an inclusive Jewish community that reflects and affirms marginalized identities. We realized we could have the greatest impact towards a more inclusive community if we worked together.