Image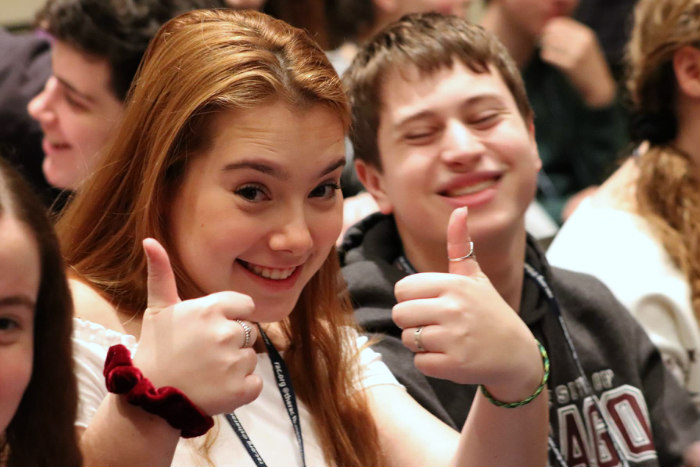 A little more than two years ago, the Union for Reform Judaism embarked on a research project with 350 adults and teens to understand what skills and knowledge one needs to be a great leader. What we found is that there are six core leadership practices that empower teen leaders – and they have helped guide our work and shape our programming ever since.
Recently, we have seen these practices in action as the teen leaders of our Reform Movement face one of the most challenging times in our history. 
We have watched our NFTY leaders pivot from the year they expected to create new ways of bringing their regions together for learning, fun, and mutual support. We have watched our congregational teens reimagine the role of madrichim for the virtual classroom and partner with their clergy to construct new, virtual rituals for confirmation and b'nei mitzvah. We have watched teen activists with the Religious Action Center build coalitions, lead our Movement in marching for Black lives, and push us to the voting booths. We have watched our teens help create camp anew, leading virtual experiences for their younger peers and creating moments of joy and playfulness in the midst of crisis. 
Now more than ever, our world needs strong leaders. And now, more than ever, our teens – who are looking for purpose and direction – need support to become the leaders they want to be. 
With that in mind, we're proud to announce a series of virtual teen leadership opportunities offered in partnership with organizations across the Jewish world and built to complement the work being done in our congregations, camps, and communities. These leadership opportunities lean into what studies have shown is critical for virtual engagement: community, fun, and fulfillment. With small group cohorts, mentoring, high-level content, and a focus on building relationships while learning, these leadership opportunities seek to create meaningful and impactful experiences for our teens when they need it most. 
The programs span a wide variety of interest areas, from racial justice to songleading, Israel to inclusion. Each falls into one of three categories, each offering a different level of engagement:
Fellowships
Our highest-level offering brings expert teachers and mentors together with teens for a multi-month experience that takes teens from learning to teaching to creating for their community.
In our Art as Leadership Fellowship, teen participants will join JoEllen Unger, our 6 Points Creative Arts director, and artists from across North America to explore how art can bring together community and impact the world. Other fellowships, such as Navigating Complexity: Israel as a Case Study and our popular URJ Songleading Fellowship provide opportunities for teen to dive into meaningful learning coupled with mentored projects and peer engagement.
Task Forces
Led by our NFTY North American Board and supported by adult mentors, task forces give teens an opportunity to create NFTY resources, synagogue campaigns, and programs to engage their peers. Building on previous cohorts, four task forces will launch this year, focused on environmental justice, Israel education, inclusion, and racial justice.
Academies
Taught by experts in the field, academies offer small-group cohorts and deep learning on topics important to our teens. The RAC Social Justice Academy began this month to great success, and we are excited to partner with the iCenter and New York University to offer a certificate in Certificate in Adaptive Innovation as one of our academy offerings. Other opportunities will include classes with the Sholom Hartman Institute and a new program for synagogue aides/madrichim to deepen their learning and get to know teens from across North America. 
All of these opportunities build on the fun, learning, leadership, and community long offered by NFTY, URJ camps, and Reform Movement teen programs. They're one more way we can continue to innovate in our congregations and communities today and strengthen them for the future. There's truly something for every teen, so we hope you'll share these opportunities with your community today.
Have something to say about this post? Join the conversation in The Tent, the communications and collaboration platform for congregational leaders of the Reform Movement. You can also tweet us or tell us how you feel on Facebook.
Related Posts
Image
A few weeks ago, I had the joy of being at the "NFTY-GER Ball," one of the many NFTY events being run by Reform teen leaders across North America. A room full of teens gathered at Temple Sholom in Scotch Plains, NJ to dance, laugh, get to know one another, and celebrate Jewish life.
Image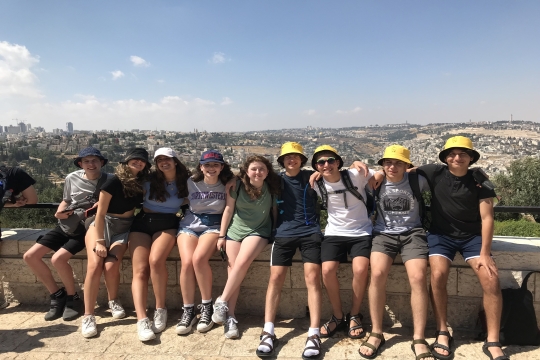 We are excited to announce that, thanks to a generous commitment from RootOne LLC (seeded by The Marcus Foundation and powered by The Jewish Education Project), the certificate will now be worth $3,250!* We hope that this increased amount allows all Reform Jewish teens to travel to Israel as a rite of passage.
Image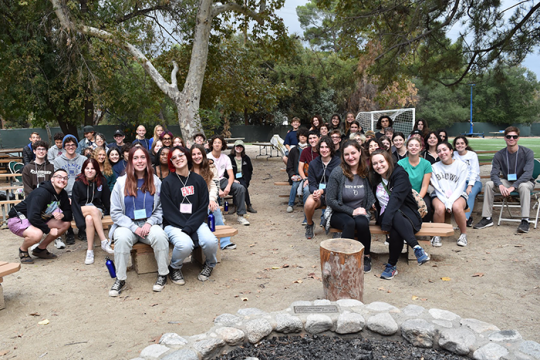 During the COVID pandemic in southern California, we saw our Jewish communities weaken. From our camp spaces disappearing to our teen youth groups (TYG) struggling, many of us stopped programming and decreased in membership, while a few of us thrived the best way we knew how - by joining forces. For us, as youth directors, advisors, and educators, we knew this was the way to keep teens inspired and engaged with one another.