Image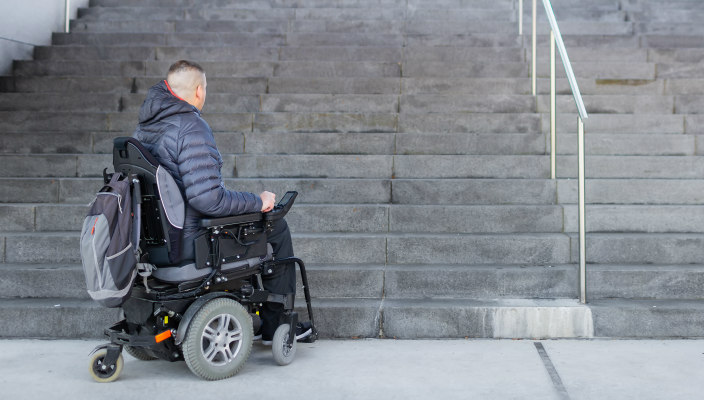 Last summer marked the 29th anniversary of the Americans with Disabilities Act (ADA). This monumental legislation effects the civil rights of individuals with disabilities and was groundbreaking when it was passed in 1990. Previous legislation, the Rehabilitation Act of 1978, required only the programs and activities of public institutions to be accessible to individuals with disabilities.
The ADA broadened coverage to include accessibility related to employment, public accommodations, and later, with an addition to the Rehabilitation Act, websites and other technology.
The legislation, however, exempts houses of worship because many such buildings are old and should not be mandated by law to renovate so that individuals with disabilities can pray, meditate, or participate in whatever type of activity may take place in these structures. Nonetheless, since 1990, many houses of worship have embraced diversity and inclusion and have made their facilities accessible, providing access to the altar, bathrooms, and entryways, among other places, as well as to programs for people who are blind and deaf.
As part of its outreach to congregations, the URJ has been a longtime, proactive advocate of diversity and inclusion, especially for individuals with disabilities. This outreach has included endeavors by the URJ and by congregations that have undertaken efforts to make synagogues and their programs more accessible for everyone. These are major achievements that should be applauded.
Although synagogues are not required to be accessible to individuals with disabilities, it is a worthy goal toward which they can strive. The URJ, which believes the concepts and values of diversity, equality, and inclusion (DEI) are central to Judaism, noted this in announcing its 2019 cohort of JewV'Nation fellows: "If we are truly seeking inclusive Jewish communities, everything we do must be rooted in DEI."
In light of the URJ's commitment to DEI and the upcoming 30th anniversary of the ADA, it is time to issue a challenge to those synagogues that need to move toward becoming fully inclusive and accessible: Make a start.
To do so in the right way, bring to the table individuals who are knowledgeable about the needs of people with disabilities and can help critique construction plans, review procedures, and aid synagogue leaders in assessing what they can do within their current budgets and what more might be done with targeted fundraising for specific accommodations.
As people in our society live longer, the number of individuals with disabilities will increase – and they will want to continue to go to their houses of worship. The fact that they have aged and now use a wheelchair or other mobility device or have trouble hearing or seeing is no reason they should not be able to participate fully in all aspects of worship or other ceremonies and gatherings – which some likely have been doing for most of their lives.
Now is the time to go forth and make these accommodations, and I look forward to seeing the tangible progress synagogues and other houses of worship can make during this milestone year. I know it is possible, and it is the right thing to do.
Have something to say about this post? Join the conversation in The Tent, the communications and collaboration platform for congregational leaders of the Reform Movement. You can also tweet us or tell us how you feel on Facebook.
Related Posts
Image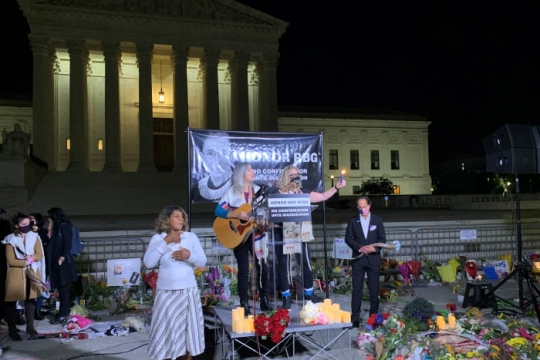 The shofar awakens in us the call for justice. Justice Ginsburg knew the pain of injustice. She faced antisemitism and gender discrimination and dedicated her life to stopping such discrimination against others.
Image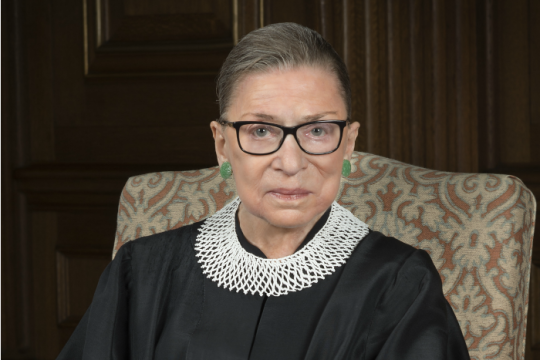 As the first Jewish woman to serve on the U.S. Supreme Court, Justice Ginsburg was seen as an icon not only to the progressive world but to the American Jewish community, in particular.
Image
This past Shabbat, the Reform Jewish Movement lost an extraordinary soul, Helen "Honey" Scheidt. Her beloved husband, Rudi E. Scheidt, Sr., z"l, died just five months before.