Image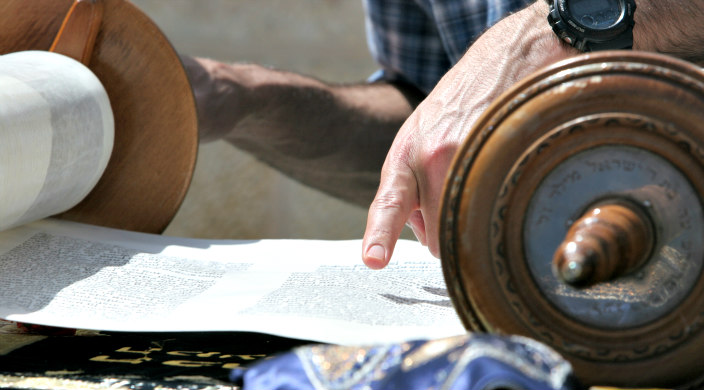 I didn't know what to expect when I started Introduction to Judaism at Temple Ohabei Shalom in Brookline, MA, but it was everything that I could have asked for and more.
The course was my first real experience in a "big" synagogue, and being in a historic building was special in its own way. The very first day felt like I was starting my college career again, and those first-day flashbacks kept creeping back up on me. The nervous feelings – "I don't know anyone" and "Where do I sit?" – had me anxious and uncomfortable, but those feelings went away almost immediately when our instructors started speaking.
Throughout the course, we had four phenomenal instructors, each of whom really cared about us and our learning; I am very thankful to each one of them. The material was never just talked about but explored and investigated with slides, props, group work, and handouts.
There was homework, yes, but I was always excited to read and prepare for the next class because our discussions were so valuable and thought-provoking that I wanted to make sure I could participate. I always walked away wishing that we had more time.
Becoming Jewish is something very personal and private to me, so I was not expecting to make friends in the process. By the end, though, we'd we all become friends. Joining a big class was intimidating at first, but I met phenomenal people with interesting backgrounds who I hope will be lifelong friends – and that made the process both easy and fun.
I'm sure that, on some level, it was a special moment in time with the right mix of people, but I have to believe that having put together such amazing teachers and thoughtful presentations was not something lucky but something masterfully planned.
We took field trips into the sanctuary at Temple Ohabei Shalom, (a gorgeous sanctuary worth a visit for anyone), where we were able to look out from the bimah and even hold a Torah. I would be forgetting one of my favorite parts if I didn't mention our class at the Mayyim Hayyim Living Waters, the Boston area's community mikveh (ritual bath) and education center. Never did I feel as close to my conversion as when we were standing in the mikveh rooms together.
This is a well-planned class with amazing staff, and I feel like a completely different person from when I started it. Having finished the class, I would highly recommend this course to anyone who is even slightly interested in the Jewish faith and culture.
Once you've experienced the magic of this class, you'll understand exactly what I'm talking about.
Ken Freeman was an Introduction to Judaism student at Temple Ohabei Shalom in Brookline, MA.
Related Posts
Image
Email and other technologies are a huge factor in why employees feel like they're always on the clock. This "always-on" culture accelerated while synagogues began facing declining membership before the pandemic and has only intensified since. Even if clergy or staff are cut, the work demands don't decrease. As a result, remaining clergy or staff or volunteers are even more overwhelmed and are burning out at alarming rates.
Image
On the Jewish calendar, the start of the month of Elul signifies the beginning of the High Holiday season. As individuals, it is during this time that we begin the process of cheshbon hanefesh (accounting of the soul), reflecting on the past year. So too, it is important for your leadership and community to reflect on the past year and consider how to do better moving forward.
Image
It is hard to believe that we are entering the third High Holiday season with the words "new normal" ringing in the back of our minds. This year, our leaders - clergy, professionals, and volunteers alike - are leaning into the possibilities and making plans for the new Jewish year of 5783.