Image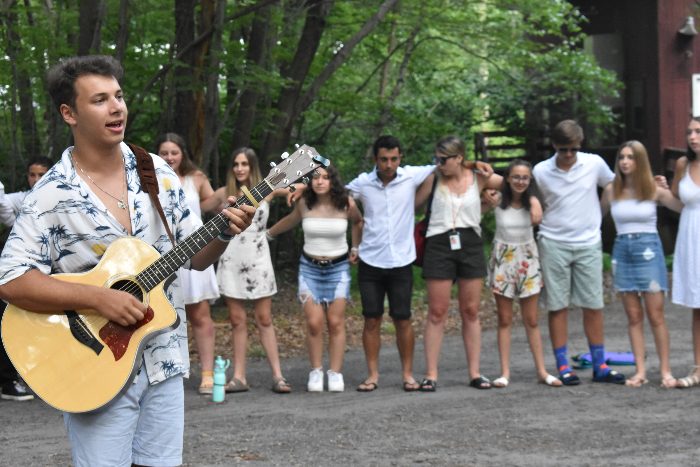 A summer spent at camp or traveling with NFTY in Israel always feels like a blessing. The chance to unplug, immerse ourselves in joyful Judaism, and spend our days in the fresh air surrounded by the friends who have become family… well, that's not something we ever take for granted. And after a year of online learning, virtual gatherings, and countless hours spent staring at screens, the chance to be in person at camp this summer truly feels like a miracle.
When our camp staff welcomes campers this summer, it will be the first time in 18 months that many of these children, teens, and young adults will be in an in-person communal setting. The loss of in-person camp, retreats, and gatherings has taken its toll on our young people's mental, emotional, and social health, causing new levels of loneliness and stress – but this summer will mark the beginning of the healing process. 
We can already imagine the elation and emotions that will accompany being in person again: to use all our senses again in human interaction, to laugh, cry, sing, play, pray, and just be in each other's physical presence, nourishing old friendships and building new ones.
Who will lead these precious moments? Our staff – the role models, heroes, and teachers, who inspire through their love of camp, Judaism, creating a better world, teaching life skills, and enjoying the laughter and play of children. Our staff will create the nurturing, caring, warm environment of camp and that vision we seek for humanity, and they will be going above and beyond this summer – not only providing magic as in past summers, but leading through the final stages of a pandemic, healing our campers and each other through the process, and being bubbled at camp to preserve the health and safety of our sacred communities. 
We know this summer will be challenging – but it will also be filled with inspiration, growth, joy, and wisdom. When our 2,500 staff members look back on their time as young leaders during this historical moment in time, they will know that they were part of history in a special way. It is a legacy moment for our camps, our children, and for our staff.
In about 100 days, nearly 10,000 campers and staff will begin the lifechanging journey of summer 2021. Many of our URJ camps still have space for campers this summer, and all of our camps are recruiting staff. For staff, this is the opportunity of a lifetime! Here are just a few reasons why:
1. Camp is the best office you'll ever have.
Anyone who has spent the summer working in an office or in retail knows what it's like to spend the summer wrapped in a sweater because the air conditioning is at full blast. You look forward to stepping out of the office each day just to feel the sun for a few precious moments.
At camp, though, you'll spend the majority of your day outside, surrounded by nature, breathing in fresh air. It's the perfect remedy for the cabin fever we've all been feeling after almost a year of quarantine.
2. Working at camp will boost your resume – and maybe even your college credits.
While working at camp is certainly a lot of fun, it also looks great on your resume. You're learning transferrable skills like leadership, communication, multi-tasking, conflict management, and critical thinking, just to name a few. (For more on this, see "10 Ways Working at Jewish Summer Camp Will Transform Your Career," written by former camp staff.)

Additionally, some of our camps are offering a chance to earn college credit as part of your work. More details on that will be shared soon!
3. You'll be making a real impact.
After so much time at home, campers truly can't wait to get to camp. If you've been a camper yourself, you know how much of the experience is shaped by camp staff. This summer, more than ever, staff members will be helping to give their campers lifechanging experiences, creating connections, and being role models.
You won't be in it alone, though. You'll have camp leadership and peers to support you along the way. Speaking of which…
4. You'll have the best coworkers.
Few things can make or break a job like your coworkers can, and at camp, you know you'll be working alongside passionate, dedicated, kind people – many of whom are probably already friends or role models. If not, they will be soon! You'll get to spend so much quality time with the people you've missed all year, and that's pretty special.
Camp staff are our heroes. They create the space where campers make memories, meet their best friends, and become the best versions of themselves. They mentor, care for, and inspire the community, and help us realize our vision for a more whole, just, and compassionate world. Camp just wouldn't be camp without them.
If you're interested in becoming a staff member or know someone who would be a great fit, encourage them to check out our camps and apply. See all the opportunities available this summer on our Youth & Camp Job Opportunities page. We can't wait to see you this summer!
Have something to say about this post? Join the conversation in The Tent, the communications and collaboration platform for congregational leaders of the Reform Movement. You can also tweet us or tell us how you feel on Facebook
Related Posts
Image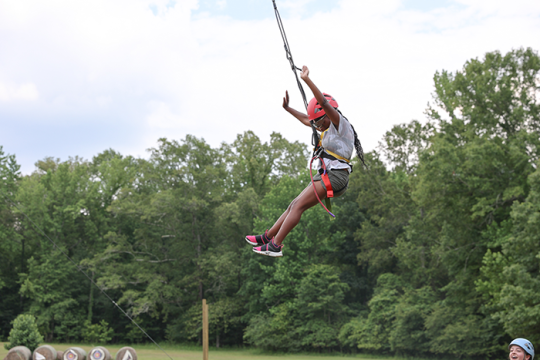 NFTY founded Dream Street in 1975 with the belief that all kids should have the chance to have fun, make friends, try new experiences, and bring all of their identities to summer camp. Each summer, Dream Street accepts about 60 campers who have disabilities and/or mobility impairments like cerebral palsy, spina bifida, limb differences, and spinal cord injuries.
Image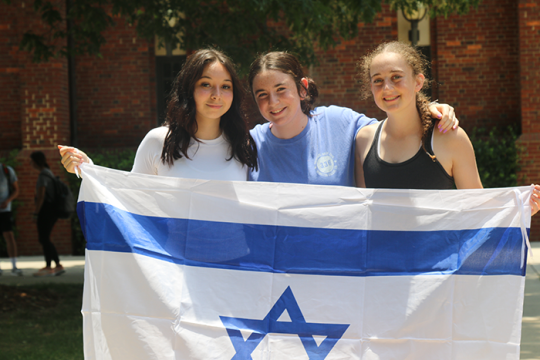 The URJ has been bringing Israeli counselors to camp for many years. Their presence offers several valuable benefits to the camp program.
Image
When adults find out about my job as director of URJ 6 Points Creative Arts Academy, many of them say the same thing: "I wish that had existed when I was a kid!" I know how they feel.