Image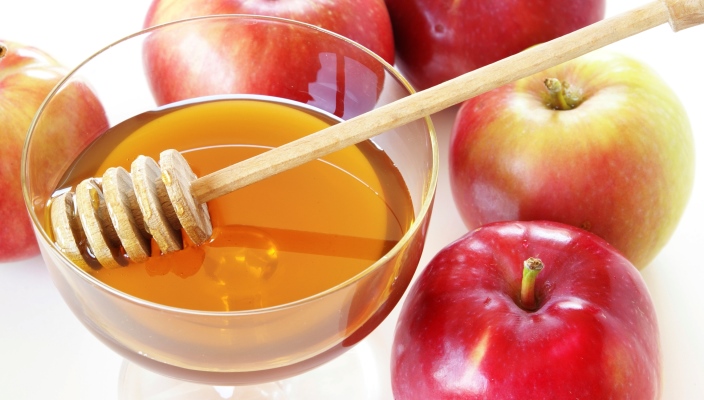 This was the year that Reform rabbis spoke about race. More than 200 rabbis participated the NAACP's Journey for Justice, and it gave rise to some powerful sermons. (Read on for links to sermons by Eli Kramer and rabbis Biatch, Chasen, Knight and Herzog Cohen, Miller, Perlman, Soffer, Spinrad, and Stein.) There were many more, but because there were so many, when I had a choice between two sermons from a rabbi, I chose the one on another topic.
The other leading topic was the Iran deal. Most rabbis who addressed this topic (see sermons from rabbi Blake, Feder, Groper, A. Hirsch, and Latz) focused as much on the nature of the debate in the American Jewish community as on the substance of the agreement itself.
Other sermons I particularly enjoyed:
Perhaps the most powerful sermon on race came from the only non-rabbi in this compilation, Eli Kramer, who spoke at Shir Tikvah in Minneapolis.
Rabbi Marc Katz and Rabbi Mark Israel both used the movie Inside Out to address the power and importance of understanding all our emotions, including sadness.
Rabbi Peter Rubinstein, reflecting on his first full year as an emeritus, and Rabbi Laura Geller, in her last High Holidays as senior rabbi, offered profound observations about organizing our spiritual lives. Rabbi Danny Zemel's explication of his personal theology did the same.
Rabbi Rick Block's exploration of the "uses of adversity" stood out not only because it was an unusual topic, but because it did such a remarkable job using his own story to illustrate universal lessons.
A note about process (repeated from last year's roundup): Again, I thought it would be interesting and fun to collect Rosh Hashanah sermons given by Reform rabbis this year. I was half right. It was tremendously interesting.
It was less fun than I had hoped because collecting sermons is harder than it looks. Congregations hide sermons in different places on their websites. They post them in different media (text, audio, video). Even those who post texts do so in an impressive variety of formats.
This is, to be clear, an idiosyncratic and personal collection of sermons. It is by no means representative or comprehensive – but neither is it selective. I have included every sermon I received. My research methods (if they can be called that) were simply to post a request on the Reform rabbis email list, and to look at those sermons I found in my regular online travels. That means that a rabbi is far more likely to be included in this roundup if, for example, she is a Facebook friend of mine or worked with me at the Religious Action Center.
Further, I have only included sermons for which I was able to obtain a written text. Although many rabbis have now made audio and video of their sermons available, and while I'm sure that is a far better way to experience them than reading them, it's hard to edit video and certainly to do so (as I have done most of this project) while participating in a series of conference calls. Other congregations do not post sermons immediately.
To give readers a feel for each sermon, I have selected a paragraph (sometimes more) to include here. I want to be clear that the sections are mine alone; I am sure that in some cases, the rabbi might take issue with the paragraph I have chosen to represent their sermon. That points to another challenge with this project: Many of the best sermons do not lend themselves well to this format. In some cases, a sermon is so tightly constructed that excerpting one paragraph (sometimes a bit more) makes no sense. That also means that sometimes I have had to choose between selections that really capture the essence of the sermon and those that make sense standing on their own.
I hope you will enjoy all these sermons, and find them as meaningful as I did.
*****
Sermons are listed alphabetically by rabbis' last names.
Rabbi Batsheva Appel, "Praise God & God Prays"
Temple Emanu-El (Tucson, AZ)
Why pray? Because, we benefit from prayer. The Hebrew word for to prayL'hitpalleil – is a reflexive verb form that means to stand in judgment of ourselves. When we take time to pray, for introspection, for reflection, we can become better people. And what about those who do not believe in God? Taking time from our lives for reflection, for introspection, for meditation, for balance, is a worthwhile investment with or without God. When we worship together, we can also connect with our family, our friends, and our community, even if we do not believe in God.
Rabbi Peter Berg, "Three Ways Into the New Year"
The Temple (Atlanta, GA)
With our faith in God to guide us, we can open ourselves to new ways to confront the issues of our time –whether it be the abundance of gun violence in our society, race relations, the growth of anti-Semitism, the refugee crisis, or the very real and existential threat of a nuclear Iran.

We cannot ignore, neither can we jump into quick solutions. Rather, by affirming our faith, we can take lessons from the past, let go of old ways, and be open to find our generations water in the desert. And we each approach this season with our personal deserts, too. For some, it is caring for spouses and loved ones who are ill. Alzheimer's or cancer or mental illness consume and paralyze us. Others are unemployed or underemployed or unsure of what they want to do or be. How many of us would like to have a fresh start? A fresh start to marriage or family, to finances or work? Just a fresh start in life? Setbacks and failures have caused much heart ache and pain, guilt and iniquity…. that burden the soul, quench our passion, and delay our dreams.
Rabbi Michael Cahana, "God is Still Speaking – Climate Change"
Congregation Beth Israel (Portland, OR)
Some people ask about the purpose of religion. Why do we need the ceremony, ritual, and especially the God talk. I believe that religion, whether Catholic, UCC, Muslim, Buddhist or Jewish – and all the many I've not mentioned – I believe that religion teaches us arrogant, skyscraper building human beings to be grateful. To be humble. To think of ourselves as connected, not just to those we know and love, but to all of humanity. Not everyone preaches the message and not everyone hears it. But if we listen carefully, we recognize that even the greatest problems facing humanity – including Global Climate Change – can and should be faced together, as humans, divinely inspired with strengths and abilities given to no other being on this planet. Together we can take care of this planet, our only home, our common home. Our mother, our sister; the support for all of us.
Rabbi Benjamin David, "Rosh Hashanah Sermon"
Adath Emanul-El (Mount Laurel, N.J.)
One day your family will erect a marker for you. And on that stone will be room enough for a limited number of words, maybe six words. Those words will somehow summarize who you were and that marker will tell the story of the mark you left on all of us. What would you want those words to be?

I imagine it shouldn't be: Worked really hard, boss was proud. Never lost an argument; always won. Held a grudge to the end. Lived with great hate in heart. He was never willing to change. Refused to learn from her mistakes. Was never up for a challenge. Always took herself seriously, very seriously. Would never let his guard down. Was always too afraid to try.

It could be: Trying to be the best me. Or it could be, borrowing from my friend, Dan Nichols, and I have to tell you I love this one, "I am beautiful and broken too." Or maybe it could be Shema, that you always heard others, that you lived with faith, that you remembered to remember, and yes, you were always trying, even just trying, to be present.
Rabbi Jonathan Biatch, "Realizing the Real and Original American Dream"
Temple Beth El (Madison, WI)
Most of us might never realize it, but it is white privilege to go shopping in any retail establishment and not have to worry about being followed and observed. And it is white privilege to not have to be concerned about educating one's children about the gang bangers that are waiting out there to pounce on unsuspecting young black children and teens. And it is white privilege to swear aloud, or dress in second hand clothes, or not comport as society expects, without having people attribute these behaviors to the bad morals, or the poverty, or the so-called "illiteracy" of one's ethnic or racial group.
Rabbi Joe Black, "Why We Need Synagogues and Religion"
Temple Emanuel (Denver, CO)
Why do we need a synagogue? Why do we need religion? Why do we come to this place every year on the High Holidays and recite prayers, and listen to ancient texts and melodies that, for many of us, do not reflect our daily experience? If the purpose of the Synagogue is to be a religious center, is that still relevant today? I think it is. And here's why.

The purpose of a synagogue – the Kehilla Kedosha – is to become a place where we bring religious values to life. It is in the Synagogue that we nurture the best in ourselves and our community while, at the same time, working together to improve the imperfect world around us. It is here that we learn about and celebrate the possibilities for holiness in our lives.
Rabbi Jonathan Blake, "From Orthodox to Paradox"
Westchester Reform Temple (Scarsdale, N.Y.)
Today we sit, supporters of the [Iran] deal praying alongside those who oppose it. Will we let partisan politics come between us? Between Washington and Jerusalem? Will we add insult to injury?

When Dan Shapiro, U.S. ambassador to Israel, is subjected to death threats and compared to Jewish SS guards for championing the deal, we have failed. When Chuck Schumer, who opposes the Deal, is accused of "dual loyalty," a euphemism for treason that reeks of Anti-Semitism, we have failed. When "fascist Nazi pig" becomes an epithet that Jews feel comfortable using against other Jews—congregants against their rabbis no less, as a number of my colleagues have reported—we have failed.

Above all, when we mistake Jewish unity for Jewish unanimity, we have failed. Jewish unity has never implied unanimity…. We have to pivot from orthodox thinking to paradox thinking. There, in the paradox, only there, can we become whole again. Shalom, our word for peace, really means completeness, wholeness. What is the secret of peace?" asks Rabbi David Aaron. "Peace is not when everybody agrees…. Peace is the ability to realize that all the various perspectives are only partial perspectives of the whole picture. The truth is greater than the sum of all those parts." The path to peace is the definition of paradox.
Rabbi Barry Block, "Every Single Sheep"
Congregation B'nai Israel (Little Rock, AR)
As we assemble for our community's largest gathering of the year, to welcome the New Year together, let us ask ourselves: How would we respond, if the next [Jewish educator who had Tourette's syndrome as a child] Pam Schuler were in our Sanctuary tonight, intermittently barking like a dog? Would we gently encourage her to leave these sacred precincts, or would we find a way to make music from her discordant sound?

When we meet somebody who comes to our Temple from a non-Jewish background, from another neighborhood, or from a rural town where we imagine that Jews do not live, do we ask ourselves what she could possibly want with us; or are we thrilled by what she might add to our congregation?

Let us heed Pam Schuler's counsel. We must stop seeing people who are different from us as "them." We are all "us." Congregation B'nai Israel, inside these walls and beyond them, is one, a magnificent mixture, with each and every person having something to offer. Differences enhance and beautify our community, just as each distinct color in our Holy Ark's tapestry adds to its magnificence.
Rabbi Richard Block, "The Uses of Adversity"
The Temple – Tifereth Israel (Beachwood, OH)
[…] I believe the rabbis of old were teaching an important truth [about suffering]. They were realists. They knew the world is far from perfect, that existence can be unjust, and downright cruel, and that every life is touched by suffering, grief, and pain, even if not in fair or equal measure. Still, they held that we will be healthier, happier and find life more meaningful if we resist bitterness and cultivate instead "an attitude of gratitude." And they took it one step farther, insisting, "Those who refuse to learn from their suffering suffer doubly for their stubbornness." When adversity afflicts us, even undeservedly, we compound it if we fail to discern something useful and redemptive. How might unwarranted suffering or unavoidable hardship be of benefit? By stimulating humility, deepening empathy, helping us to appreciate our blessings and acquire wisdom.
Rabbi Angela W. Buchdahl, "Crowns of Torah: Re-forming Judaism"
Central Synagogue (New York, N.Y.)
Can you imagine if Moses were to walk into the back of Avery Fisher Hall here and witness this community's observance of Rosh HaShanah? What would he make of this diverse crowd of thousands? What would he make of the singers and instruments on stage? What would he make of the "Jumbotron"? Or this rabbi? I am venturing a guess that he would not recognize it.

…But Moses would see that this—all of this—is still the Judaism he began. He would see that every time we lift up our Torah scroll and sing V'Zot HaTorah, we say, "This is the Torah which Moses placed before the People Israel." And then he would be not only reassured, but inspired; he'd realize, "Ah—these are the new crowns being etched upon our Torah scroll."
Rabbi Kenneth Chasen, "Our Story, Our Mission, Our Fight"
Leo Baeck Temple (Los Angeles, CA)
We are perfectly nice people. And we embrace the color-blind ideal more than we probably even realize. After all, there has to be some reason why those seven unarmed black men went to their deaths at the hands of white policemen, while Dylann Roof, who murdered nine black churchgoers in cold blood was captured alive, provided with some free Burger King by the officers who brought him in, and assigned a judge who expressed concern for his family. If you want to take a guess at what that does to black families in our country, imagine once again that it was seven unarmed Jews who were killed by police, and a neo-Nazi mass murderer of Jews who was provided with Burger King on his way to jail. Even if that's standard operating procedure for an arrest like this – a way to get the suspect talking – imagine how it feels for an African-American to read that story in a year like this one?

It's not our fault that we were born into a system that advantaged us. But it will surely be our fault if we neglect to use our advantage to make things more fair, either because we choose to remain sightless… or heaven forbid, because we like being advantaged in the system, and we want to retain that advantage for our kids and grandkids.
Rabbi Samuel M. Cohon, "The Necessary Chutzpah of Saving Refugees"
Temple Emanu-El (Tucson, AZ)
It is, of course, pure chutzpah to seek to use moral authority and insist that we directly act to solve this gigantic refugee crisis. It is also the single most Jewish act we can fulfill over this High Holy Day period.

… [O]ur tradition tells us, our own father was a wandering Aramean—from, well, Syria. We have been Wandering Jews throughout history. We know what it is like to be a refugee without finding any country willing to welcome us, or even accept us. We remember the 6 million Jews who could find no country willing to accept them, and who died in the Shoah.

This is the right thing to do. It is the essential thing to do. And it must be done now. And done with energy, with commitment, with great chutzpah.
Rabbi Dan Feder, "Why Israel Matters"
Peninsula Temple Sholom (Burlingame, CA)
When I hear Jews say that it would not bother them if Israel did not exist anymore, it breaks my heart. Personally, when I think of a world without Israel, I ache inside. The world would be impoverished without Israel, because Israel has contributed so much to the wellbeing of the world. And as Jews, we would be diminished beyond imagination without Israel.         

That doesn't mean we can't and shouldn't be critical of Israel at times. We are stakeholders in the Zionist dream and we're going to be upset when Israel isn't living up to our values. At those times, we absolutely should let our voices be heard. But we should also take as much pleasure in praising and advocating for Israel as we do criticizing it. While we are only a fraction of world Jewry we have the loudest and most listened-to Jewish voices. How we use those voices is critically important. We therefore should take as much time reading about and speaking about positive developments in Israel as we do about the negative. You may need to look a little harder, because the positive news about Israel is not always the neatly, packaged story on TV or the above-the-fold story in the paper, but it's there.
Rabbi Jonathan Freirich, "Creation Starts With Brokenness"
Temple Beth El (Charlotte, N.C.)
Every one of us is broken. We all bear scars, some internal and some external. We are all broken vessels containing shards of the divine. We all bear the history of our difficulties, our conflicts, our struggles. We do this as individuals and we do this as the people Israel. Israel is the name we bear from Jacob who earned it by struggling with an angel and walking with a limp from that experience for the rest of his life.

From each moment and encounter of breaking we can create. We are the seeds that grow from broken shells. We bear the elements of broken stars that exploded and spread through the galaxy billions of years ago. We see with reason, feel with poetry, and bring them together to build a better whole. We are the remnants of shattered vessels from which we gain the strength and inspiration to participate in the completion of all creation. We can become the partners that God sought by helping alleviate loneliness around us.
Rabbi Laura Geller, "Books Close and New Books Open"
Temple Emanuel of Beverly Hills (Beverly Hills, CA)
Some contemporary issues change, some don't; but what doesn't change is our need for other people with whom to do the work, and the strength that comes from a synagogue community to confront the challenges. Synagogues change, but what doesn't change is our need for a connection to tradition, memory and ways to pass what matters most to us on to the next generations. Prayer books change, but what doesn't change is our need to come together to pray. Our lives change, but what doesn't change is the need to celebrate our transitions with ritual, ceremony and a connection to the Divine. We change, but what doesn't change is our need to continue to grow and to do the work of these High Holy Days, of chesbon ha nefesh, taking an account of our souls, really wrestling with how to repair relationships with people we have loved, how to forgive, how to open our hearts to each other and how live with compassion and gratitude. We change, but what doesn't change is our need to confront the fundamental questions of what it means to be a human being: how to find meaning and purpose in lives that we know are fleeting and fragile.
Rabbi Daniel Gropper, "Hear the Call, Be the Call"
Community Synagogue of Rye (Rye, N.Y.)
Let's save the conversation on the Iran deal for our lunch conversations and our discussion period on Yom Kippur afternoon. What I do need to address is how this deal polarized the American Jewish community. What should have been a policy debate devolved into something much more pernicious. It pitted Jew against Jew, conservatives against liberals, hawks against doves. It pitted donors against professionals, rabbis against their flock and in recent days rabbis against rabbis. It feels like we are actually living in a time of radical sinat hinam, radical baseless hatred between Jews, in a time that is hard and trampled, in a time where flowers will never grow.

But I think we must go farther than just stepping back, taking a deep breath, acknowledging that those who disagree with us may have done so for honorable reasons and seeking each other out to ask forgiveness for our words and actions. We must go farther because the sin of baseless hatred affects more than one generation. It imprints on our communal genetic code, affecting how future generations treat each other and what they think of Judaism in general.
Rabbi Jen Gubitz, "Yom Yevava: Whole, Broken, Whole Again"
Temple Shir Tikva (Wayland, MA)
Tears and Joy. They come together. The mystical Zohar teaches, in fact, that "weeping is lodged in one side of my heart, and joy is lodged in the other."

Don't we all enter this sanctuary over these days holding a little bit of both? Just as at our birth when we enter into the world in the same way. Even for those who needed a little slap on the back, we came in with a wail, a sob, a scream – a red-faced desire to turn back – all the while held in the arms of possibility and potential. Every day of creation comes with some sense of loss. At every birthday, every wedding, every new year, something new is created, something that once was is no more. And like little ones we cry and we scream and – Yevava – we sob in cathartic release until eventually soothed by the joy and possibility of what is to come…
Rabbi Ammiel Hirsch, "The Iran Deal: Liberal Dilemmas"
Stephen Wise Free Synagogue (New York, NY)
If you support the Iran deal because, in part, you believe it is good for Israel – good for you. If you oppose the Iran deal because, in part, you believe it is not good for Israel – good for you. It is entirely legitimate and natural to take the well-being of Israel into account. What would be unnatural for American Jews is not to take Israel into account.                 

And there is nothing disloyal or illiberal about our commitment to Jewish life and to Jewish continuity. Jews do not have to disappear from the world in order to prove our liberal bona fides. We do not have to abandon particularism to prove our commitment to universalism. Is the era of Jewish distinctiveness over? That's it: our work is done? We have completed our historical task?
Rabbi Neil P.G. Hirsch, "Besherit Moments"
Hevreh (Great Barrington, MA)
So what is the meaning behind these moments of grace, of chance, of serendipity, of besherit? I really do believe are moments filled with God's presence. When we wake up from the dream, we are called to say, "Surely God is in this place, and I, I did not know it." Besherit moments are God-winks, evidence of God's reality in our world. Serendipitous moments are nice. Beshereit experiences bring a smile to our faces. They are moments of the reality of God's presence in our lives. And they validate the good things that happen to us.

However, I also struggle with the concept of besherit. It's easy to describe something as besherit when it's pleasant and a happy occurrence. We reject the notion that something was meant to be when tragedy befalls us. It's cruel to imagine that bad things happen for a reason, and I for one, cannot and do not pray to a God who predestines tragedy….I cannot entertain the idea that the finger of God brings about the tragic and the horrific. I do see God, though, in our human reactions to the brokenness of our world, and I do see God in those moments that seem pregnant with blessing.
Rabbi Marc Israel, "Inside Out: Becoming a More Inclusive Community"
Temple Beth Hillel – Beth El (Wynnewood, PA)
None of us are without blemish – we all have our skills and we all have our challenges and the way that we move forward together as a whole community is first to acknowledge that there is a real tension even in speaking about people with disabilities, and then to realize that there are no clear- cut divisions between who is disabled and who is abled. For some people, their abilities can mask their disabilities, while for others, their disabilities mask their abilities. Our job is to try and see the whole picture – blemishes and all – both within ourselves and in others. And to consider that which we perceive to be a "blemish" not as a blemish at all – because sometimes, differences are merely that: differences. And the ways in which we work to overcome the challenges that are in our lives very often turn out to be the most defining part of who we are.      
Rabbi Rachel Joseph, "Hineni"
Congregation Beth Israel (Portland, OR)
Jewish communal life can offer us a shelter against the perfect storm that is the intersection of hyper-individualism and challenging economics. The point of a synagogue community is that we are meant to support each other – it's a place where we can bring our entire selves – all of our emotions – all of our strengths and weakness – our hopes and fears – our noblest self and our pettiness. We can bemoan what is broken or we can do something. We actually can have a vision of a communal future that is inspiring and engaging.
Rabbi Beth Kalisch, "Illuminate, Savor, Sweeten"
Beth David Reform Congregation (Gladwyne, PA)
Shabbat is about finding ways of cultivating joy and sweetness on a regular basis. Not "we'll celebrate when we find the time," but "we'll celebrate right now" – a special occasion that comes around every week. Take the time on Shabbat to nourish your soul with the kinds of gifts you don't always get around to during the week: a bike ride in the park with your kids, a bubble bath, a round of golf, an afternoon listening to beautiful music or relaxing with someone you love. Any of these could be your weekly Shabbat ritual. With or without the challah.
Rabbi Marc Katz, "Rosh HaShanah Sermon"
Congregation Beth Elohim (Brooklyn, NY)
My divorce made me a better rabbi, because through it, I better understand pain. It made me more sensitive to the sadnesses others face and more perceptive to their suffering. We all have small and large tragedies in our lives, be they sickness, loss, or loneliness. By not being afraid of them when they come and by letting ourselves experience them fully we show others that it is possible to carry our burdens and come out the other side. And by opening up and sharing our experiences of sadness we let others who may be suffering know that we have walked in their shoes. We remind them that though their sadness may feel like an island, they are not alone
Rabbi David Kaufman, "Faith, Trust, Skepticism and Doubt"
Temple B'nai Jeshurun (Des Moines, IA)
Let me suggest that the Yamim Noraim, the Days of Awe, is the time when we should take the time to listen to contrary voices, voices that make us question. The Hebrew term "Noraim" has within it the root for the verb "to look," ra'eh. In fact, one could see "noraim" as a sort of causative reflexive, something that could make the term Yamim Noraim mean something like, "The days that cause us to look at ourselves."
Rabbi Elisa Koppel, "Once Upon a Time…"
Congregation Beth Emeth (Wilmington, DE)
Once upon a time, Moses freed the slaves through tales of freedom. And once upon a time from generation to generation, we've told and retold that story so that we can continue to inspire more freedom in this world. And maybe, once upon a time in the future, we'll know a world where no one is treated as the stranger. In the meantime, we'll tell the stories that can help to bring us there. That's the power of stories. And that's the responsibility of having heard them.

Once upon a time, we heard a story. And it inspired us to do something, and that inspired us to do something else, and somewhere along the way, we gained a new story. And then we started to tell and retell it. And it was sufficient
Rabbi Asher Knight and Rabbi Kim Herzog Cohen, "Emerging from our Cave of Comfort"
Temple Emanu-El (Dallas, TX)
For me, racism had been about racist people acting in immoral ways. As a moral, upstanding person, I wasn't racist. Clearly, I'm not advocating for a whiter America! I wasn't the white store clerk, calling security to follow a black patron, simply because of the color of his skin and what he was wearing.

But in that exchange, my eyes were opened to something profound: I'm white. I've lived with many privileges. Even though my Jewish family has worked hard for what we have, I really don't know what's it's like to be a black man. As stigmatized and as targeted as we may have been throughout Jewish history, being a white Jewish man, born in the United States, I became accustomed to my privileges. In fact, I became comfortable overlooking the subtle and not so subtle ways they shaped me. Living in a cave can be comfortable
Eli Kramer, "Rosh HaShanah Morning Sermon"
Shir Tikvah Congregation (Minneapolis, MN)
But I'm also starting to make sense of the fact that it's not all my fault.

It's not my fault that I was born into a world that sees me as white, and fears blackness.

It's not all my fault that I was born into a country that enslaved its own people for hundreds of years before fighting a bloody war over whether enslaving its own people was a reasonable thing to do. All only 150 years ago.

But, what I've also started to realize is that what is up to me is whether I do something to combat our legacy of institutionalized racism in America. I can either take institutionalized racism as a given in this country, and go along for the ride, or I can fight against it.
Rabbi Steven Kushner, "Finding Hope in Brokenness"
Congregation Ner Tamid (Bloomfield, NJ)
Brokenness is not simply a matter of fact, it is more than just a reality with which we must deal. Brokenness is, for humans, a goal. Because, don't we know, the act of loving necessitates a breaking of a shell. We are like eggs. The color, the nutrition is on the inside. But it is trapped by the shell. In order to get to it you must first break the shell. Like an egg cracking in order for the chick to be born, in order for me to give birth to my own goodness, in order for me to allow the love within me to emerge and touch others, in order for me to release the spark hidden inside, I must first shatter my shell. I must destroy the walls I have erected. I must destroy my self-righteousness and pride.
Rabbi Michael Adam Latz, "The Place Where We are Right: Iran, the Jewish Community & Healthy Dialogue"
Shir Tikvah Congregation (Minneapolis, MN)
What am I most deeply concerned about after we peel back the particulars of the [Iran] deal and the toxic communal discourse? Ultimately, when we caricaturize people – when people on the left call people on the right war mongers and people on the right call those on the left naïve and weak – by a decision they've made, we damage our own souls. I'm focused not only on the harm we do to our relationships with each other, but also to the desperate cost to our own humanity when we dismiss one another when we disagree.
Rabbi Seth Limmer, "Moving Beyond Magnificent Myths"
Chicago Sinai Congregation (Chicago, IL)
If we want to change the conversation with our children about Israel, we cannot tell them why they are wrong. We need to listen to them. We need to learn from them. We need to give them straight and honest answers, so we can continue to a deeper conversation about values. We can move past arguments of interpreting history to a focused discussion of how to ensure Israel can become a thriving, democratic—and potentially redemptive—State, despite the realities that today prevent Israel from attaining our highest aspirations.
Rabbi Ari S. Lorge, "I Seek Your Face"
Central Synagogue (New York, N.Y.)
America is out of practice at showing up in person. We are accustomed to online activism where entire movements get organized on Twitter, with faceless donate buttons, with crowdfunding campaigns devoid of personal contact. We are more likely to share an article on social media than share an evening in dialogue or a day marching. We have become hashtag activists.

It is not for lack of care. We all care deeply. But these kinds of actions demand less and risk less. Why go anywhere? We can sit at our laptops and participate—as much or as little as we choose. My activism can be as inactive as ordering takeout from Seamless. My generation has seen that we can love our neighbor without breaking a sweat; I can join a movement without moving.

But Judaism teaches that we have to move. We have to show up. We have to go.
Rabbi Heather Miller, "Honoring the Sixth Day Creations"
Beth Chayim Chadashim (Los Angeles, CA)
Yes, all lives matter but there is a cartoon that shows two houses– one that is ablaze and one that is not on fire and the firefighters are pouring water on the one house that is not on fire. And the caption is "All Houses Matter." This image teaches us that we shouldn't pay attention to the houses that are doing alright. When there is an emergency, we need to pay attention and apply resources where they are needed.

All lives matter, but the Torah itself specifies that we should care for the stranger, the widow, the orphan. The Torah doesn't say that ALL lives matter. That is self-evident. Rather, concentration is paid to those lives that are the most vulnerable. Once upon a time, we, in the Gay community were once told that the phrase "Gay Pride" was an anti-straight movement. That gay marriage would somehow degrade straight marriage. But saying Gay lives matter does not mean that straight lives don't matter.
Rabbi Robert Nosanchuk, "Never Again?"
Anshe Chesed Fairmount Temple (Cleveland, OH)
Today we should be asking ourselves, are we willing to act as Moses did with strength and courage, as [Eli] Wiesel has done, with tenacity and clarity? Are we willing to take responsibility the way did, so that catastrophe affects but does not define our existence? It matters how we answer. It matters if we are willing to be strong and courageous, tenacious and clear, and not just because of Iran and Israel, America and the world. It matters because when our children raise questions, our answers to them don't have to rely only on personal memories of victimization. Rather we can answer our questions together by acting with our children to end oppression, enslavement and catastrophe for all people, permanently.

In the New Year ahead, let us remember that although the Shoah is the single story by which the world knows us, we Jews know that surviving the Shoah wasn't an end in itself. We didn't just survive for our own sake. Rather we survived it so that we might do what our faith demands: to mend this broken world, and not to neglect the memory of catastrophe, even our immense catastrophe… But rather to know that there are other stories, like the one we want our children to be able to tell- of how we prevented a Shoah from ever happening again, to anyone.
Rabbi Jill Perlman, "Journeying for Racial Justice, Marching for Us All"
Temple Isaiah (Lexington, MA)
The experience of standing with and beside someone whose life history is not your own, whose oppression is not your own – that has long been a part of the Jewish foundation. We're taught over and over again to remember that we were once strangers in a strange land, that we were slaves – and that notion, that utter embrace of that sense of ourselves as 'other' – that is the frame for how we are to treat those around us, those who have been other-ed at various times and in various places throughout history.                                     

It's the foundation for our narrative as the Jewish people and in my own formation as a Jew and as a Reform Jew and as a Reform rabbi and as a human being.
Rabbi Gary Pokras, "Being Human Together"
Temple Beth Zion (Buffalo, N.Y.)
For real change, we must work to develop justice in our local relationships with our neighbors; and that means acknowledging our own hidden racism, buried deep within us. If we ignore that racism, we simply give it permission to carry on as usual. This is incredibly difficult, not only because it is not culturally acceptable, but because it is personally painful. Yet, as Mordecai Kaplan so wisely taught, teshuvahis nothing less than "the continual remaking of human nature."

We are no better, no worse than anyone else. When we recognize this not only in our minds but in our hearts, when we feel the outrages with which our neighbors live day in and day out, then our hearts will surely break. And with broken hearts we will hear the shofar's call to justice, and move through the broken notes of shevarimand teruah towards the long unbroken tekiah gedolah – the sound of extended wholeness, of the world as God intended it to be. Then truly, the year 5776 will become a shanah tovah.
Rabbi Jonathan Prosnit, "A Prayer for the Children"
Congregation Beth Am (Los Altos Hills, CA)
We are a time-tested religion that has something to teach the world. Not only is our Torah a beacon for moral action, but so is our history. Think about Elie Wiesel, the Holocaust survivor, author and Nobel Peace Prize winner. Wiesel is not simply a chronicler of Jewish suffering and champion of Jewish survival – though if he were,dayenu. He is advocate of all who are vulnerable, he shows solidarity with all who are at risk. As he said on receiving his Nobel Prize "Our lives no longer belong to us alone; they belong to all those who need us desperately."
Rabbi Peter J. Rubinstein, "Life Frames of Reference"
Central Synagogue (New York, N.Y.)
Ritual – you and I being here this morning – binds us to Jewish life. We are a people that transcend time and transcend geography. As a result none of us, none of us is ever alone. the hundreds of thousands of wandering homeless refugees around this world, remembering that almost all of us are descended from refugees.
Rabbi John Rosove, "Radiance in an Austere World"
Temple Israel (Hollywood, CA)
I believe that what we need in all our communications with each other these days, in face to face meetings, voice to voice, and in the ether of the multitude of communications media available to us, not only is a greater effort for us all to be kind, but a higher order of our language too. Vulgarity is neither a sign of strength or truth, and it reflects a coarse and hardened heart.
Rabbi David Segal, "A Value-Added Life"
Aspen Jewish Congregation (Aspen, CO)
Here lies an irony in synagogue life. We work so hard at marketing ourselves. We ask: How can we sell our product to the unaffiliated? We position ourselves as here to serve your needs, as if you are a consumer of the services we provide. To some extent, I suppose that's true. But too often we lose sight of our transcendent mission. We forget that the key to a life of meaning is showing up for others. It may be countercultural, particularly in this valley, where people come to disconnect and get away from it all — especially organized religion. But Jews have always been countercultural. And so we stand proudly for the belief that the deepest way to serve you is to make demands of you. Let me say that again: The deepest way to serve you is to make demands of you. If I'm selling anything, it's the idea that your life will be enriched when you live for others. We have to train ourselves to stop asking, "What can the community do for me?" Instead we should ask, "How can I give to others?" The ultimate irony is that if we focus on creating a culture of giving, the question of "what's in it for me?" will take care of itself.
Rabbi Matt Soffer, "All Standing Trial"
Temple Israel (Boston, MA)
Mass incarceration is getting a whole lot of coverage, we see it, but the eyes of our eyes, remain closed to seeing our Joseph in the pit. We hear stories on the news, but the ears of our ears, are so far removed from the cries that are frankly-so close in proximity. A mile or two in each direction from where we pray, from where we recite the words of Unetaneh Tokef – our poem about criminal justice – are communities in which everyone knows someone locked up—a best friend, a cousin, a brother, a father. But the social walls between us are virtually soundproof.
Rabbi David Spinrad, "When You Will Lead and I Will Follow"
The Temple (Atlanta, GA)
Our status, though, comes at a price. Once, we surveyed the ills of society through the lens of what Rabbi Emanuel Rackman called "empathic justice." We entered the fray with either first or second hand knowledge, as immigrants or as the children of immigrants. We knew discrimination and the personal impact of antisemitism. With empathic justice we identified with the needs, hopes, and aspirations of Black America. We shared in their defeats and frustrations. We marched arm-in-arm because we knew the "distress of slaves and the loneliness of strangers, [and] we projected ourselves into [the black] soul and made their plight our own."                        

But that was then. This may yet prove to be but a window in time, but today rarely does our Jewish faith interfere with our unfettered freedom. Our hearts no longer beat for the stranger with the same emotional intensity. We are no longer strangers in the land of Egypt for we have become like Joseph in this land of opportunity.
Rabbi Joshua Stanton, "A Rosh HaShanah Sermon on Gender Equality"
Congregation B'nai Jeshurun (Short Hills, N.J.)
As we engage in the process of t'shuvah, of behavioral turning and spiritual return, we can't afford to overlook the role of gender anymore. We reduce our freedom of self-expression and ability to return to our truest selves when we tell others or ourselves that we should act a particular way simply because we are men or women.

It has become increasingly clear to me that the ways we are socialized to think about our gender play a central role in many social ills. Gender norms lead us astray and cause us to engage in harmful behaviors that we would not otherwise – even behaviors that on the surface seem relatively innocuous.
Rabbi Peter Stein, "Here Comes Moses' People: Carrying the Torah on the Journey for Justice"
Temple B'rith Kodesh (Rochester, NY)
I spent a lot of time during the [Journey for Justice] March talking to one man, like me a father. With pain and pride in his eyes, he asked me: If I've done nothing wrong and I'm walking down the street minding my own business, how should I respond if the police question me about what's in my pockets? I understand and admire and respect the incredible challenges faced by the brave men and women serving in law enforcement. I also understand, though, from the life of this African American man, the reality that he knows: the fear of harassment or worse as he goes about his life with black skin.
Rabbi Eleanor Steinman, "A Letter to Hertzl"
Temple Beth Hillel (Valley Village, CA)
Theodor, I think you and I might understand one another. The challenge for me is to translate your dream and the reality of the Israel that I know and love into a vital part of the life of my congregants. I get it. Sometimes Israel can be infuriating. When politicians win elections and support ideals that challenge what we think is right, it can be hard to love Israel yet we must. When our Reform Jewish values like equality and egalitarianism are tested at our tradition's holiest sites, it hurts. And still my congregation and I must continue to dream, plan for and build the Israel that we envision. And we must kvell for Israel. When the technologies in our smart phones and in the medications that keep us alive are improved upon and reimagined altogether by Israelis we must take immense pride. Theodor, if only I could bring my entire congregation to Tel Aviv and Jerusalem and all of the glorious cities in the beautiful land, warts and all perhaps they would understand this love.
Rabbi David Thomas, "Reverence for Tradition, Commitment to Innovation"
Congregation Beth El of the Sudbury River Valley (Sudbury, MA)
There is no future without the past. Yet the past is gone, so the future is all we have. This is the paradox of our existence.

From the beginning of time, Judaism has survived and thrived on account of our ability and willingness to change. Renewal and change are crucial to the vibrancy of our communities, vital to our own religious practices and central to our own personal Jewish identities. Rosh Hashanah is a celebration of the perpetual cycle of rebirth and renewal of life. Let us embrace it and go forward in joy.
Rabbi Rachel Timoner, "On The Day You Were Born"
Congregation Beth Elohim (Brooklyn, NY)
Looking deeply at injustice is devastating. I remember thinking that there was no place for joy in a world with so much suffering. The world felt so broken and the brokenness felt so entrenched. I watched friends become bitter and burn out, lose hope, give up. We were angry at the world. Sometimes we turned that anger on ourselves and each other.

Gratefully, just a few years into this work, I found within myself a deep yearning for a spiritual life, and I learned in time that joy is not optional. Joy is essential. Joy is what we have to balance despair. Cultivating joy enables us to bring energy and hope to a world that needs it.
Rabbi Heath Watenmaker, "Shanah Tovah – To a Good Year"
Congregation Beth Am (Los Altos Hills, CA)
So when we say to each other Shanah Tovah, it isn't just a wish, we're actually reminding each other of a challenge; the sacred work of the High Holy Days. To look for the light, whatever the circumstances in our lives. Each year, we sing in theAvinu Malkeinu prayer: "Avinu Malkeinu, chadesh aleinu Shanah Tovah, Avinu Malkeinu, renew us for a year of goodness." Each year, this prayer calls us to renew ourselves, not just by noticing what's good, but also by doing what's good. In the last line, we implore: "Aseh imanu tzedakah vachesed, Save us through acts of justice and love." But we could also translate this last line as do tzedakah andchesed with us; "USE US as instruments for justice and love." Our tradition teaches us that if we want good things to happen, WE must be a force for goodness in the world.
Rabbi Steve Weisman, "Affirmative Judaism: Not a New Movement, But a New Moment"
Temple Solel (Bowie, MD)
My Affirmative Judaism, our Judaism, is often most strongly defined, motivated, most positively lived through relationships. Affirmative Judaism helps me to see the world through positive eyes; it encourages me to take action; it allows me to do so in a way that connects me to the past, even as I strive to live in the present and embrace the future.

As an Affirmative Jew I am empowered not only by new language, not only by a new name, but by the process of introspection and affirmation that led me to dare to suggest it in public. I hope that we all can recognize, both in my words and in my process, that each of us, too, either already is, or seeks to be, an Affirmative Jew.
Rabbi Daniel G. Zemel, "My Jewish Theology"
Temple Micah (Washington, DC)
But it is not only the imagined communities of the past that lay claim to my being, my loyalty, my actions and beliefs. It is the imagined communities of a future that I will never know. They too haunt my sleep. The eternal God cares deeply about the world beyond my own tomorrow. This is the God of judgment. For it is the present that always stands in judgment on the past. Just as we, for example, as Americans live with the burdens and challenges left to us by the American racism of the past, and just as we live as Jews with the tragedies, hauntings, challenges and the opportunities bequeathed to us, the past is always judged by the present.

My unborn grandchildren's grandchildren will certainly judge us and our world. Their imagined voice speaks to me in a booming thunder. Am I part of a generation that is despoiling their planet? Am I preserving with integrity an inherited legacy that came to me through the accident of birth but whose history bequeathed to the world such noble ideas as the sanctity of life, freedom, justice and the rule of law? Are we able to see beyond our own needs? I feel keenly my obligation to the imagined community of the future. This, for me, is a voice of God.
Related Posts
Image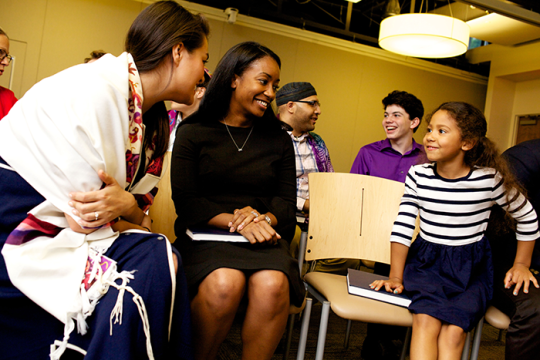 Before we know it, Rosh HaShanah, Yom Kippur, and Sukkot will be upon us in rapid succession, signaling the beginning of the new year and the start of planning for upcoming programs. Here are a few resources to help you reflect and create meaningful experiences for your congregation as you celebrate the High Holidays and move into 5784.
Image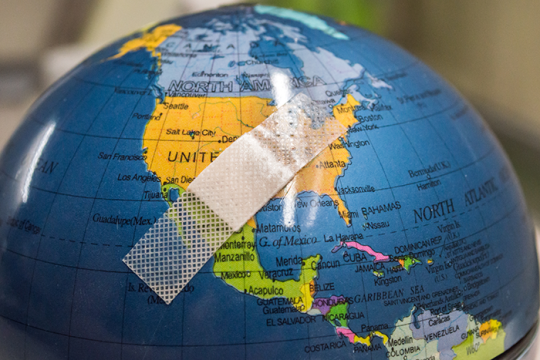 Perhaps the act of gluing is a metaphor for tikkun olam, the act of repairing the world, which is central to our beliefs as Reform Jews. There are so many issues to ponder.
Image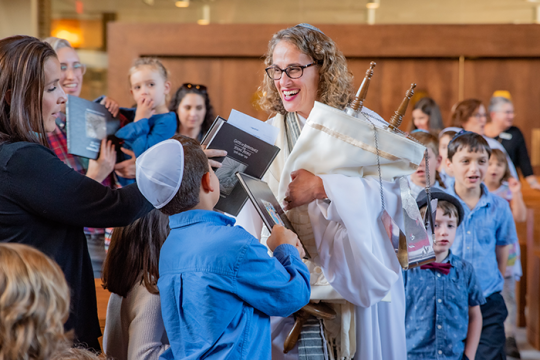 As congregational leaders, we do our best to make our High Holy Day services some of the most memorable (and beautiful) of the year. Of course, Bloomingdale's displays are meant to entice customers inside so that they purchase something. However, we offer something of much greater value that should not come with a price tag: community.