Image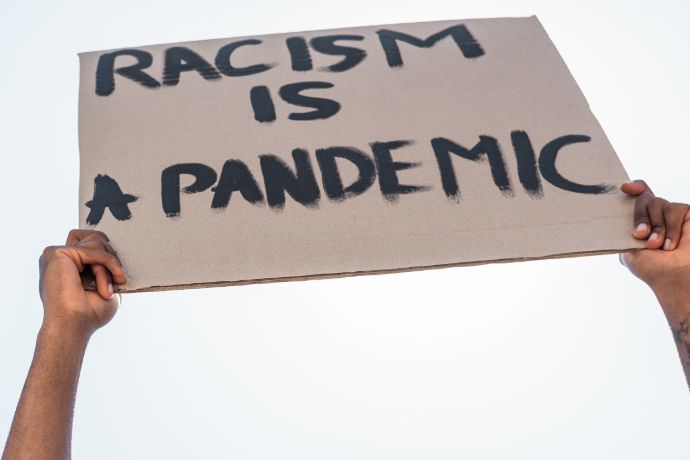 In the video "Owning Our Racial Equity Work Ahead," Yolanda Savage-Narva, the Union for Reform Judaism's director of Racial, Equity, Diversity, and Inclusion (REDI), calls on each of us in the Jewish community to do three things:
Acknowledge that we have work to do, both as a Jewish community and as individuals;
Recognize the diversity within our Jewish community and understand that in order to tackle racial inequities outside our community, we first must do this within our community; and
Use the mirrors/windows analogy to remember to both reflect inward and look outward to see what works remains to be done and where we must improve.
Where have you already begun to do this holy work? Where can you commit to doing it more?
Visit URJ.org/MLK for resources to commemorate MLK Day and Shabbat Tzedek and to find year-round resources for engaging in the continued pursuit of racial justice.
Have something to say about this post? Join the conversation in The Tent, the communications and collaboration platform for congregational leaders of the Reform Movement. You can also tweet us or tell us how you feel on Facebook.
Related Posts
Image
In response to the current racial reckoning as well as to centuries of oppression and systemic racism towards Black and Brown people in this country, on April 28, 2021, the Reform Movement launched a Racial Justice Campaign. Learn about this campaign and how you can join in these efforts.
Image
The Union for Reform Judaism's (URJ) is now accepting applications for the 2022 Jews of Color (JOC) JewV'Nation Fellowship Cohort, the second cohort led exclusively by and for Jews of Color.
Image
It's a long-standing custom for Jews to wish one another a "sweet new year" on Rosh Hashanah; to hope that this coming year will be one filled with joy, fulfillment, and an abundance of blessings. However, Judaism isn't a path focused simply on wishing for good things; if our goal is to make each year "sweeter" than the last, we must work to make it happen.