Image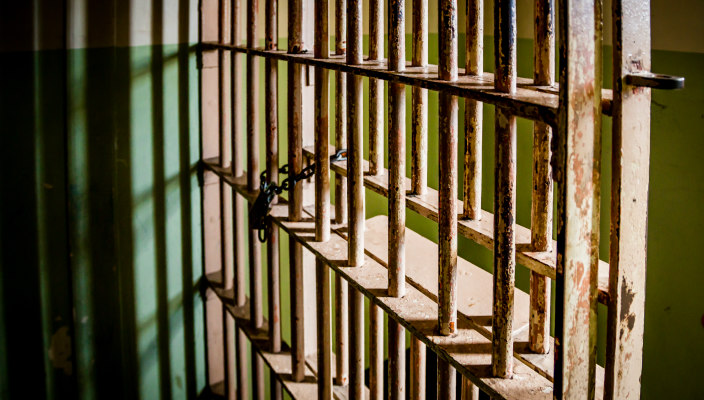 This year's Passover was different for all of us, but I doubt most of us can imagine Passover spent in prison during the COVID-19 pandemic. Alone in cells, no Zoom seder, no Haggadot, no social distance, and, in prisons where the rate of infection is staggeringly high, no hope to remain safe from the rampant spread of the coronavirus.
More than two million people are currently living behind bars in America. From Rikers Island in NYC to Cook County Jail in Chicago, jails and prisons across the United States have some of the highest infection rates of COVID-19 in the world.
We are proud that one of the newest congregations in our Union for Reform Judaism community is located in the Northern State Prison (NSP) in Newark, N.J., known as NSP Chief Cornerstone House of Freedom. It is a congregation that both of us have been privileged to know, and that Rabbi Haber has been helping lead. Behind barbed wire fences and thick concrete doors, 15 men clad in beige trickle into the chapel, and we greet one another with handshakes and smiles. "Shabbat Shalom!" "I am in need of Shabbat this week!"
Related Posts
Image
The URJ Covid-19 Reflection Tool is available now. It gives your leadership team an opportunity to go through a multi-step process on your own or, if you choose, with a URJ facilitator.
Image
Jewish tradition teaches that if we return to God halfway, God will meet us in the middle – and I believe this is how we are currently being summoned as congregational leaders.
Image
Congregants – our partners in this sacred work – want to be in conversation with their congregational leadership. In this isolating time, they want to feel seen and directly involved in their spiritual practice.