Image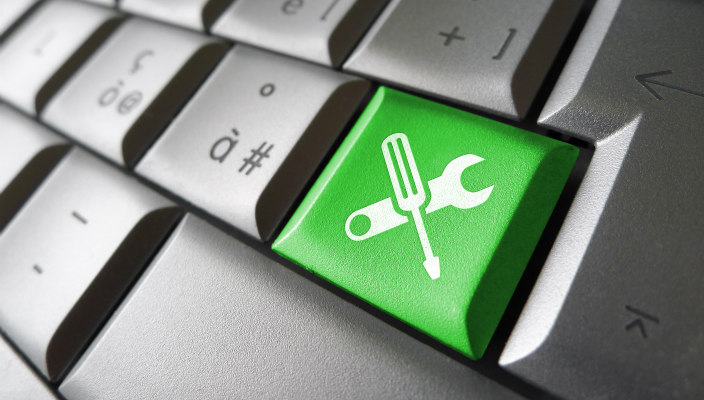 Audacious Hospitality (AH), a pillar of the Union for Reform Judaism's endeavors, is firing on all cylinders. The JewV'Nation Fellows are rolling out their project prototypes, we've got dozens of applications for the Belin Awards in-hand, our Online Introduction to Judaism™ pilot classes are full (with a robust waiting list), and this coming Sunday we will launch our year-long URJ Keshet LGBTQ Youth Leadership Project with a leadership summit in New York City.
And perhaps most exciting, we are launching an Active Learning Network (ALN) to support our brand new Audacious Hospitality Pilot Toolkit, a suite of nearly 50 resources designed to support Reform Movement leaders in practicing and learning more about Audacious Hospitality. As a pilot, the AH Toolkit will continue to evolve and grow – both in content and in reach. My team and I have been working on the pilot Tookit for months; now we need your help.
Currently, a self-selected cohort of congregations has signed up for the AH Pilot Toolkit ALN. They will pilot the content so we can hone it before sharing it more widely within the movement. This ALN will kick-off on Thursday, May 4, and there's still room for a few additional congregations to join the ALN, which will be facilitated by Audacious Hospitality Associate Director Carly Goldberg, whose leadership has been instrumental in spearheading the development of the pilot Toolkit. (If you would rather explore the pilot Toolkit on your own when it is available in early May, complete this form to receive the the first two sections of the full pilot.)
Here's a sneak peek at some of the Toolkit's resources:
Overviews for all seven sections contained within the pilot Toolkit, welcoming you to the work and introducing you to the wide-ranging material contained within...
Checklists, including a congregational self-reflection (covering both specific, as well as general areas of inclusion), a welcoming website checklist, and a building assessment.
How-to's, including making your community events more successful, reaching beyond your "four walls", empowering previously-marginalized voices, and how to engage in more effective "small talk" with someone you're meeting for the first time.
Text studies for each of the six Jewish values that inform Audacious Hospitality's guiding principles, including honor (kavod), watchfulness (zehirut), and open tent (ohel patuach), and lastly,
Additional resources are listed throughout.
These cutting-edge materials cover a lot of ground and will help Reform Jewish leaders see – and improve – their world through a lens that includes a focus on Audacious Hospitality. The pilot Toolkit will enable all of us to engage and lead the diverse facets within our community more effectively, as well as enhance all aspects of synagogue life – from programming, worship, governance, staffing, and more – to increasingly reflect that diversity. It is my hope that the AH Toolkit will become a valuable, practical, and visionary resource among leaders across our movement, and a springboard for leadership development opportunities.
The content – both new materials and existing resources – strives to strike a balance between familiarity and generative discomfort, between practical relevance and innovative growth. With the constant change and evolution within our community, I posit that using the Toolkit may require us to take some thoughtful, measured risks and get a bit uncomfortable, so that ultimately, we develop new skill sets with which to navigate current and future terrain with greater confidence.
At the same time, the pilot Toolkit is not a one-stop Audacious Hospitality shop. Rather, its contents offer starting points, frameworks, the beginnings of a robust roadmap of sorts. Users may find that some of the content raises questions or disagreements, but as is done so often in our rich Judaic tradition, we can discuss, debate, and dissect it! And re-envision together.
The Audacious Hospitality team is honored to engage with Reform Movement leaders in this challenging, rigorous, and inspiring work. We look forward to offering updates on the pilot Toolkit during the summer and later, to facilitating ongoing, collective conversations and training sessions that address users' successes, challenges, and more, all of which will bring the AH Toolkit and our aspirations to life.
Have something to say about this post? Join the conversation in The Tent, the social network for congregational leaders of the Reform Movement. You can also tweet us or tell us how you feel on Facebook.
Related Posts
Image
2023 marks the 150th anniversary of the founding of the Union for American Hebrew Congregations - now called the Union for Reform Judaism. What should this milestone mean?
Image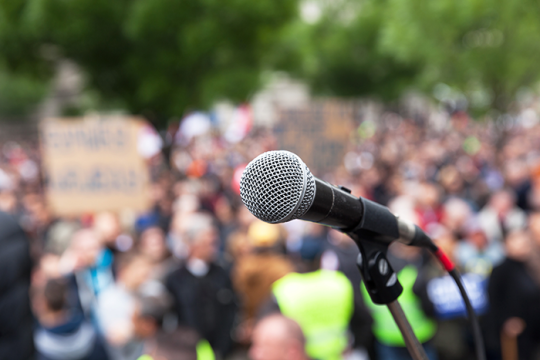 The rise in antisemitism and hate speech on Twitter in recent months has been deeply concerning to us as Jews. Though social media platforms in general must do more to combat hate, Twitter has a particular responsibility to act in this moment.
Image
Here is a list of 11 URJ resources your congregation should take advantage of in the new year.