Image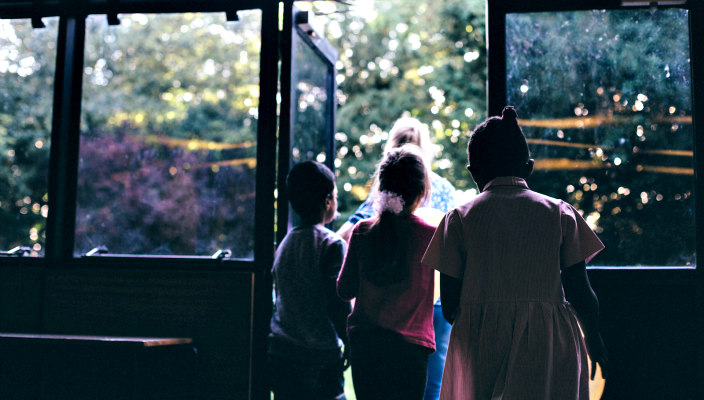 Almost 40 years ago, Temple Israel Sisterhood in Memphis, TN, began a project with the Memphis City Schools' summer program for visually impaired campers. The sisterhood sponsored activities for these campers every Wednesday during the month of June and, in the very beginning, our sisterhood members were also involved in teaching these children Braille.
Today our project, called Adopt-A-School, is still going strong, and it still takes place every Wednesday in the month of June. We no longer teach Braille, but we fund fun and educational activities.
Our Adopt-A-School activities have included bowling, skating, museum visits, movies, the zoo, and even a carnival at our temple, allowing the children to visit our synagogue. We always provide lunch, sometimes making it ourselves or paying for pizza, depending on the location of the activity. Last year, we took the children to a nature center, where they took a hike and got to pet exotic animals, and we also took them to a museum, where they watched a movie about whales in 3D.
About 30 campers attend our events, ranging in age from 5 to 16. Though this can be challenging for planning activities, the older children often help with the younger children, and it's heart-warming to see this love and caring among them.
Our sisterhood budgets $800 for this project, and we opened a Service to the Blind fund that temple members can make contributions to. All contributions help fund the project.
The challenge of this project is getting plenty of volunteers. We not only get our members involved, but we ask for teen volunteers who need service hours for school or religious school. We reach out through Facebook, our temple newsletter, and the sisterhood and temple emails. We typically have about eight to 10 sisterhood members volunteering, and about that many teens, as well. Three chairs plan the activities, coordinate with the school, keep records of the volunteers, and send out the thank-you notes.
I'm not sure who enjoys these events more, the campers or the volunteers. I've watched many of these children grow up through the years, and it is so gratifying to be with them year after year, knowing that they have full and happy lives and can participate in all of the fun and educational opportunities that sighted children participate in.
In recent years, we've also been joined by children from St. Jude who are in town for cancer treatment and who are also visually impaired. Some of these children have lost since lost their battles to illness, and I am so happy we could provide them with some normal activities while they were here.
This project is close to my heart, and it's how I got my start in Women of Reform Judaism. I began as an event chair, then was the vice president. Now, as sisterhood president, I try not to miss an activity with these special children.
Through Adopt-A-School, truly we have adopted each other, and our volunteers – myself and I included – get as much out of this project as our campers receive. It is a beautiful mitzvah for our community.
If you're interested in recreating this project, you can start by calling the special education department of your local school system. They may have a summer program for students with special needs. Let them know your congregation is willing to fund and participate in these activities – and then enjoy!
Debbie Jackson is the president of the sisterhood at Temple Israel in Memphis, TN. This piece first appeared in Women of Reform Judaism's October 21, 2015, email newsletter.
Have something to say about this post? Join the conversation in The Tent, the social network for congregational leaders of the Reform Movement. You can also tweet us or tell us how you feel on Facebook.
Related Posts
Image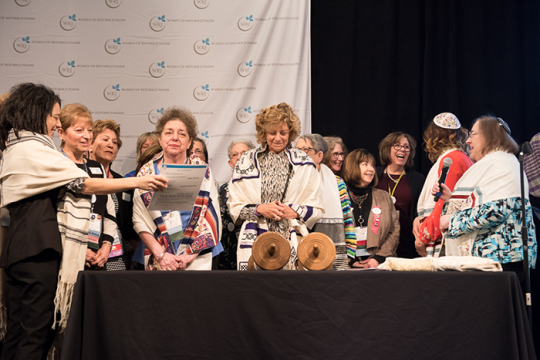 During college, I lived on a kibbutz in the Arava desert in southern Israel. At dawn and twilight, I hiked while admiring the striking red mountains just over the eastern border with Jordan and the subtle peaks of the Negev Highlands to the west. I was in the Jordan Rift Valley, a basin formed by...
Image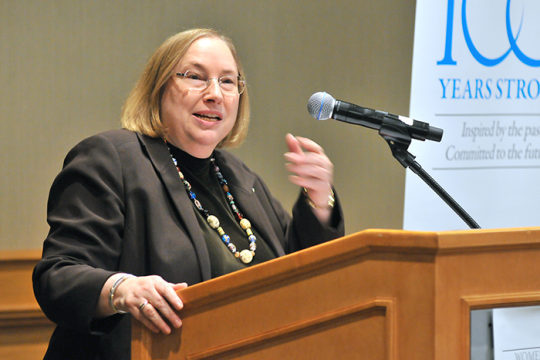 As I prepare to retire from my position as executive director of Women of Reform Judaism (WRJ), I have been reflecting on my professional journey. While there have been many friends and colleagues along the way, my most constant companions have been Reform Jewish women from our vibrant sisterhoods close to home and around the world.
Image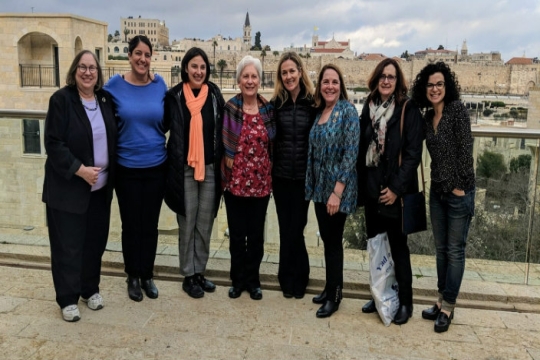 Earlier this month a group of Women of Reform Judaism leaders traveled to Israel, enjoying overwhelmingly positive experiences at sites throughout the country.