Image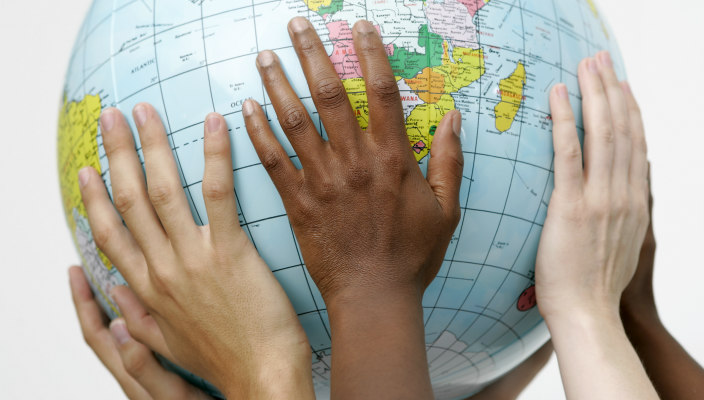 In the spring of 2017, I joined nearly 800 Reform Jews gathered in Washington, D.C., for the Religious Action Center's flagship social justice conference, the Consultation on Conscience. Held in alternating years, this Consultation featured leaders and activists, as well as workshops geared toward congregational social justice leaders. It also marked a significant – and important – shift in our Movement's social justice work with the launch of the North American Brit Olam.
Tikkun olam, world repair, has served as a pillar of our Movement from the beginning. The Brit Olam – a Covenant with our World – is an expression of our Movement's longstanding commitment to this work.
Rather than mandating the ways in which our congregations should take action, the Brit Olam serves as a guidepost and a framework, helping congregations move social justice closer to the center of their communities. It strengthens congregational social justice endeavors, engages more members in this important work, and connects each community more deeply to our Movement's social justice priorities, which are focused on protecting our society's most vulnerable.  
How can the Brit Olam help you to strengthen your congregation's pursuit of tikkun olam?
The Brit Olam can help your congregation communicate Jewish, rather than partisan, values. We know that our congregations engage in a wide range of social justice efforts around an array of issues. The Brit Olam can aid your congregation's leaders in facilitating important, but sometimes challenging, conversations about how our deeply held Jewish values call on us to engage in the public square. One of the core tenets of the Brit Olam is to foster a culture of sacred and civil dialogue in our congregations, creating space for a diversity of opinions.
The Brit Olam can help your leadership articulate and re-affirm to the congregation your commitment to social justice work. The Brit Olam is a resource for congregations to use to facilitate conversations among leaders and members about engaging more deeply in social justice work through a Jewish lens. Tactically, the Brit Olam asks congregations to indicate a commitment not only to address the root causes of injustice, but also to civil dialogue and to stand in solidarity with vulnerable communities. In doing so, your community has the option to sign on to one or more of the Religious Action Center's Urgency of Now Initiative Campaigns on Immigrant Justice Reform, Transgender Rights, and Criminal Justice Reform. Alternatively, your congregation can indicate its commitment to other critical issues that resonate within your community.
The Brit Olam can support you in building – or strengthening – your social justice team and recruiting new leaders. Whether your congregation already has a team of people leading your social justice efforts or you are looking to build or re-build your team, becoming a Brit Olam congregation is an inspired starting point. A strong social justice team considers and includes all aspects of congregational life – clergy, board, youth, and social action or social justice committee members. As we expand the Brit Olam network, we will continue to call on Brit Olam congregations to take action in Movement-wide efforts.
Signing on to the Brit Olam gives your congregation access to training and support from the Religious Action Center (RAC), as well as a broad network of congregations engaged in meaningful social justice work. The RAC is committed to providing ongoing opportunities for engagement and community-building, training, and support to the entire Brit Olam network.
Working individually, each congregation can make positive change in our world. Working together, powerfully and as a Movement, we can achieve our collective vision of the world we want—one filled with wholeness, justice, and compassion. By signing onto the Brit Olam, you are adding your congregation's strength and voice to this network. To see how this network is already exercising its might, look at the Immigrant Justice Campaign's Dream Act Initiative, which aims to help pass a clean Dream Act of 2017 and to stand with Dreamers vulnerable to deportation. Brit Olam congregations have been vital to making this a truly nationwide effort.
During last spring's Consultation, we set a goal of 100 Brit Olam congregations by the time of the Union for Reform Judaism's 2017 Biennial in Boston, December 6-10, 2017. We are close to achieving this initial goal, but we know this network will not be complete when we reach 100 Brit Olam congregations. With 900 congregations across North America, our potential to create long-lasting change in the world will only increase as we bring the Brit Olam to more congregations and communities.
If your congregation has not yet signed onto the Brit Olam, I hope you will consider doing so today. Use these resources from the RAC to begin a conversation among your congregation's leaders.
Help us reach – and surpass – our goal of 100 Brit Olam congregations in the coming weeks. We look forward to celebrating our Brit Olam congregations at the upcoming Biennial, and to strengthening and enriching the network in the coming months.
Have something to say about this post? Join the conversation in The Tent, the social network for congregational leaders of the Reform Movement. You can also tweet us or tell us how you feel on Facebook.
Related Posts
Image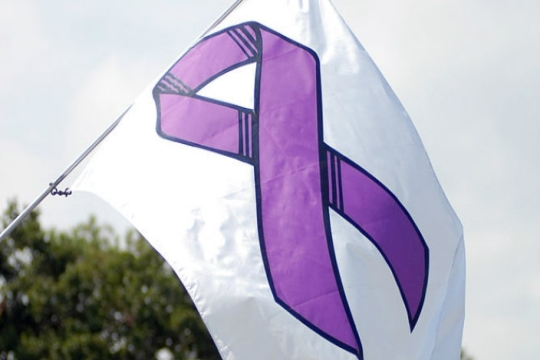 October is Domestic Violence Awareness Month (DVAM) in the U.S. This year, the National Network to End Domestic Violence (NNEDV) chose the theme of #Every1KnowsSome1 to highlight how common domestic violence is. Each of us may (or likely) knows someone, either in our Jewish community or our secular communities, who has been impacted by or is a survivor of domestic violence.
Image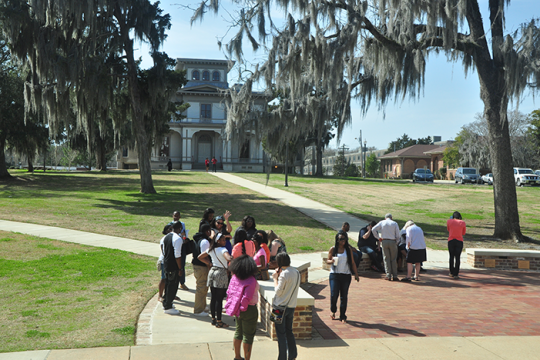 As a graduate of both Tougaloo College and Jackson State University, the recent bomb threats to Historically Black Colleges and Universities (HBCUs) are personal to me. Since January 2022, over a dozen HBCUs have received bomb threats; several of those threats were received on the first day of Black history month. The continuous attacks on institutions of higher learning; places of worship and individual attacks are a direct threat to our everyday existence.
Image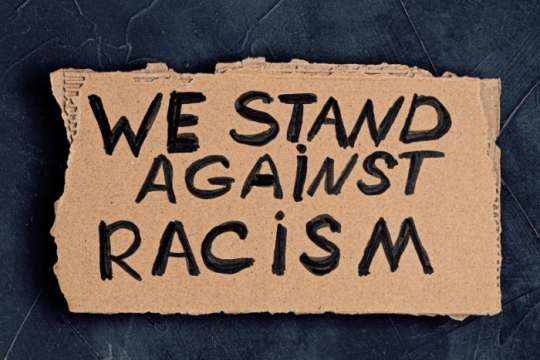 This campaign aims to help dismantle systemic racism by educating, inspiring, and empowering individuals and communities to look inwardly to make communal change and outwardly to win legislative change.