Image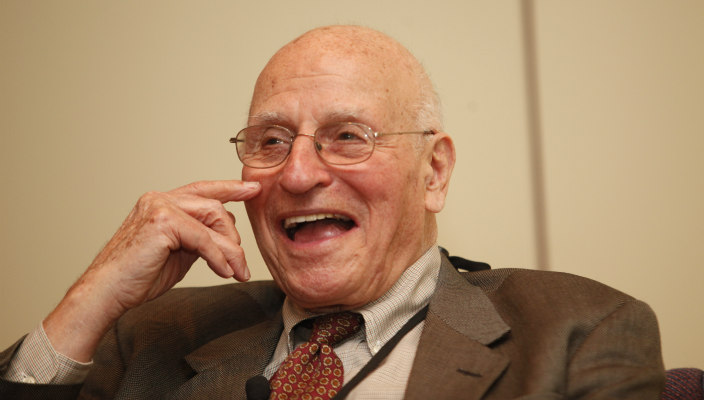 Rabbi Eric Yoffie, president emeritus of the Union for Reform Judaism, delivered this eulogy at Al Vorspan's funeral on Wednesday, February 20, 2019.
My task is to say just a few words on behalf of the staff of the Union.
Al joined the Union of American Hebrew Congregations (now the Union for Reform Judaism) in 1953 and remained there for almost 40 years. And for nearly 20 years after his retirement, he maintained an office there, visiting regularly, chatting with all of us, helping us out, keeping in touch.
So that means that for well over half a century, Al was a fixture at the Union, a treasured presence. In my rough calculations, that means that he worked with at least 700 or 800 staff people, and maybe more.
And how many of those people remember him? Every single one.
And how many have an Al Vorspan anecdote to share, a funny moment, or a touching moment, or a learning moment? Every single one.
We loved Al at the Union. He was a special, rare, and precious soul, and we truly loved him.
Was it because he was the conscience of the Reform movement—a term that he hated, by the way, and would not permit us to use, because he thought it terribly presumptuous?
Was it because he was the bravest man we knew, saying things that had to be said before it was respectable and acceptable to do so?
Was it because Al was the ultimate team player? Al would work by finding a partner, who would become a friend, who would become a collaborator, who would become a soul mate. And then together, Al and his soul mates would produce books, and programs, and projects. Al did this with Gene Lipman, Jay Kaufman, Dick Hirsch, and David Saperstein, among many others. Al was a great man who worked with others and never, ever sought glory for himself. Tell me: How many great men do you know who fall into that category?
All this was true, but it wasn't the most important reason we loved him. We loved him mostly because he was the most human member of our staff. He was the one we turned to in times of trouble or distress. He was the one we turned to for advice on an issue, or wording for a speech, or a sympathetic ear, or a little inspiration, or a pep talk. He consulted with us, kidded around with us, and exchanged jokes with us. He was a great man who never stood above us but stood with us, listening, taking us seriously, and always, as he was helping us out, making us laugh.
And again, while juggling all the other burdens of his life, he did this at the Union, day in and day out, for more than 50 years.
Al's life is a reminder, if we need one, of how much difference a single individual can make in an organization and a movement. He led us, instructed us, prodded us, supported us, and awakened us. And wonder of wonders, despite being one of the great truth tellers of our time, he leaves behind no enemies, only friends.
For those of us on the Union staff, we will cherish his memory, even as we know that, for us, he can never be replaced. We will never have another Al Vorspan, to do for us what he did.
And to those in his family who feel his loss most keenly – his children, grandchildren, and great-grand-children—please know, as a hatzi nechama, a half measure of consolation, that the staff of the Union, at this moment desolate and distraught, counts itself in your companionship of sorrow.
For more about Al, his life, and his commitment to social justice, read "Remembering Al Vorspan, z"l: The Prophet Who Loved to Laugh."
Have something to say about this post? Join the conversation in The Tent, the social network for congregational leaders of the Reform Movement. You can also tweet us or tell us how you feel on Facebook.
Related Posts
Image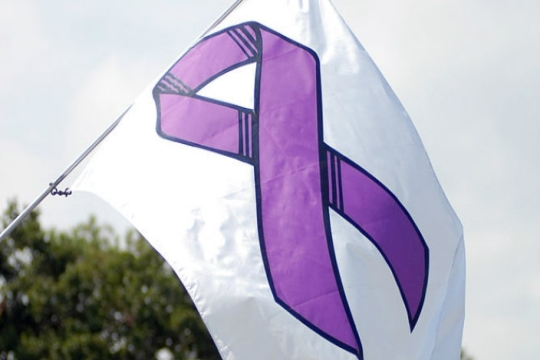 October is Domestic Violence Awareness Month (DVAM) in the U.S. This year, the National Network to End Domestic Violence (NNEDV) chose the theme of #Every1KnowsSome1 to highlight how common domestic violence is. Each of us may (or likely) knows someone, either in our Jewish community or our secular communities, who has been impacted by or is a survivor of domestic violence.
Image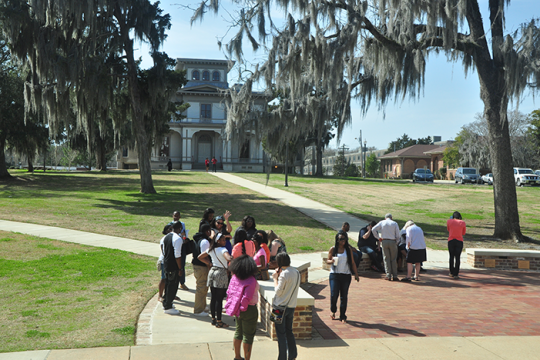 As a graduate of both Tougaloo College and Jackson State University, the recent bomb threats to Historically Black Colleges and Universities (HBCUs) are personal to me. Since January 2022, over a dozen HBCUs have received bomb threats; several of those threats were received on the first day of Black history month. The continuous attacks on institutions of higher learning; places of worship and individual attacks are a direct threat to our everyday existence.
Image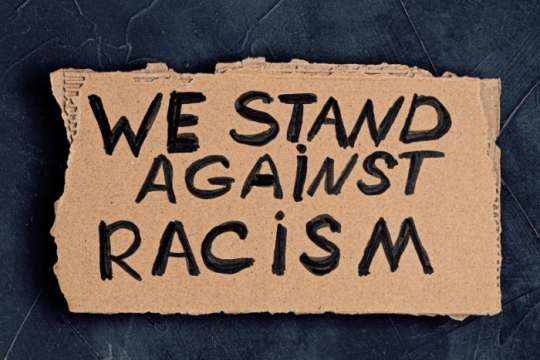 This campaign aims to help dismantle systemic racism by educating, inspiring, and empowering individuals and communities to look inwardly to make communal change and outwardly to win legislative change.