Image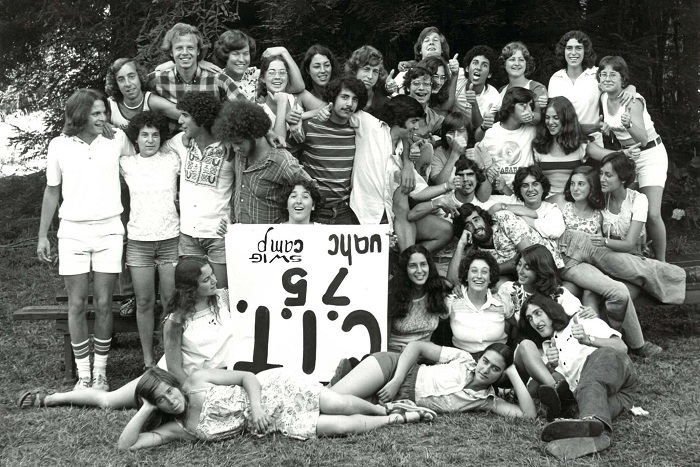 A San Quentin inmate with a swastika tattooed on his hand greeted us as we stepped off the bus. The year was 1975, and we were a group of 30 counselors in training from Camp Swig (now Camp Newman).
Our field trip to the notorious maximum-security prison was organized by human rights advocates at camp who wanted to provide a memorable experience for our class of high school seniors. In a step well beyond the usual camp simulation program, this very real immersive experience was intended to open our hearts and minds to the issues of criminal justice reform and the death penalty.
This intention was very much in keeping with the Social Action themes that dominated camp programming in the 1960s and '70s. So, with equal measures of excitement and trepidation, we toured the prison grounds, including the execution gas chamber, met with a group of Jewishly identified inmates, and indeed, stepped out of our own lives that day.
Recollections of that day and the impact it had on our impressionable 17-year-old minds dominated the discussion at our CIT class reunion in August of 2020. We all agreed that it was the most "out of the box" event of our collective years at camp. But we also recalled how our camp experience in general, with its programming, focused on reliving the struggles of the Jewish people and the values we strived to uphold, planted seeds of understanding that the world is bigger than each of us, that it is unfinished, and that there are people who are connected to each other who are working to heal and repair it. For many of us it was at a URJ camp where we first understood that tikkun olam (world repair) is more than just a phrase: it is a moral imperative, perhaps the most enduring and relevant expression of our Jewish faith.
It's no accident, therefore, that so many members of our CIT class and so many of our camp peers and counselors, have invested their lives in either the helping professions, or in social justice work. We have made an impact as elected officials, academics, volunteers, health care professionals, rabbis, cantors, educators and Jewish communal workers.
At our reunion, we decided to explore the impact camp has had on us and other alumni, to shine a light on the important work we are doing in tackling today's social justice issues, and to find ways to inspire the next generation of URJ campers throughout North America.
As we look forward to our "third act," we wish to find a way to "give back" in gratitude for the role camp has played in our lives.
That is how our August reunion gave birth to Legacy of Tikkun -- an online speakers series open to all featuring camp alumni who share the ways camp influenced their moral commitments and the ways those commitments are expressed in their life choices. Each event features a panel of 2-4 camp alumni, and each has a thematic thread relevant to an area of current events, based on the work of the participants.
The first panel, which premiered in May, featured Professor Jack Glaser of the School of Public Policy at UC Berkeley and retired judge, Lisa Foster, who is co-director of the Fines and Fees Justice Center. Their topic was "Race and the Criminal Legal System." A recording of the discussion is available on Facebook.
As a side note, Jack Glaser is the son of Rabbi Joe Glaser who was instrumental in the 60s and 70s in bringing social justice to the forefront of Reform Judaism through his leadership in the UAHC (now URJ) and later as the head of the Central Conference of American Rabbis.
In the months ahead, Legacy of Tikkun themes will include "Empowerment and Equity," "Allies and Strategists for the Oppressed, and "Paths for Addressing Health Crises." The full schedule, as well as instructions to participate, is available on the Legacy of Tikkun Facebook page.
It is hard to measure the lasting impact of that CIT class visit to San Quentin, as it is to assess the impact that Jewish camping has on the thousands of youth who attended URJ camps. If the commitment of the Legacy of Tikkun organizers and participants is any indication of the impact, it is deep and it is lasting.
Related Posts
Image
A few weeks ago, I had the joy of being at the "NFTY-GER Ball," one of the many NFTY events being run by Reform teen leaders across North America. A room full of teens gathered at Temple Sholom in Scotch Plains, NJ to dance, laugh, get to know one another, and celebrate Jewish life.
Image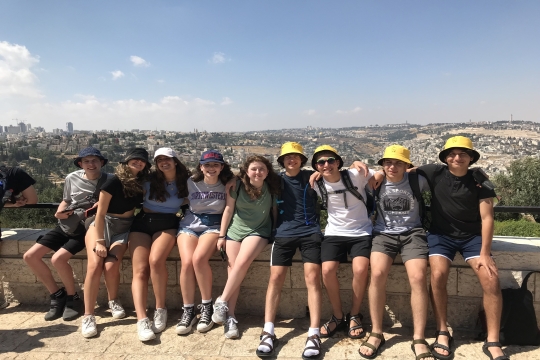 We are excited to announce that, thanks to a generous commitment from RootOne LLC (seeded by The Marcus Foundation and powered by The Jewish Education Project), the certificate will now be worth $3,250!* We hope that this increased amount allows all Reform Jewish teens to travel to Israel as a rite of passage.
Image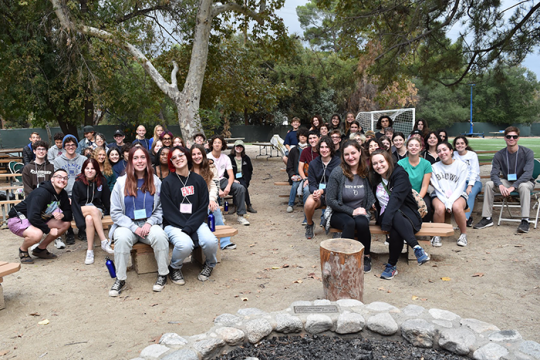 During the COVID pandemic in southern California, we saw our Jewish communities weaken. From our camp spaces disappearing to our teen youth groups (TYG) struggling, many of us stopped programming and decreased in membership, while a few of us thrived the best way we knew how - by joining forces. For us, as youth directors, advisors, and educators, we knew this was the way to keep teens inspired and engaged with one another.