We have lost one of the G'dolay ha'dor, one of the rabbinic giants of our time. Rabbi Dow Marmur's life reflected the triumphs and tragedy of 20th Century Jewish life, beginning in Poland on the eve of the Shoah to his last days in the State of Israel. He was truly brilliant, incisive, and witty, with unshakable integrity.
I vividly remember meeting Rabbi Marmur over thirty years ago at the meetings of something known as the Worship Commission of the Reform Movement. As a newly-minted rabbi, I was in awe of his eloquence and erudition and not just a little intimidated. At one meeting, I was asked to lead the morning worship. I decided to do something less traditional and I tapped into my training as a modern dancer and choreographer. Most of the members of the commission looked a little uneasy when I shared that our t'fillah would be completely movement-based, without printed liturgy. There was one member of the commission who wasn't just uneasy but could better be described as a conscientious objector to my dance service. Rabbi Marmur did not rise from his chair, but intently surveyed the unorthodox prayer. During the debrief afterward I braced for his critique. He simply stated that it wasn't "his cup of tea" but surely there were people who would find it meaningful. He was measured and generous in a way that gave a young rabbi a glimpse into what it means to be a master teacher of Torah.
After his retirement to Israel, I somehow made it onto Rabbi Marmur's email list. Every few weeks, I would find in my inbox a copy of his latest unflinching exposition on some contemporary issue. With precise prose, he'd offer his hot take on the latest political or moral crisis, holding nothing back. I wondered if his candor was life-long, or the result of his being retired. Those who were privileged to hear his sermons week in and week out knew that he had to speak his truth.
Just before COVID shut down much of our world, I was blessed to have Shabbat dinner in Rabbi Marmur and his wife, Fredzia's home in Jerusalem with their son Michael and daughter-in-law Sarah. The tender way Dow and Fredzia spoke to each other was itself a Musar lesson. And any Shabbat dinner discussion that could move effortlessly from Buber to Bibi and back again was something to behold and cherish.
There is so much to hold close from Rabbi Marmur's long and good life. Surely Rabbi Dow Marmur followed the instruction in Pirkei Avot "to raise up many disciples," and there are many, but none more than his son Rabbi Dr. Michael Marmur, one of the most brilliant and gifted teachers of Torah of his generation. Our hearts go out to his beloved family, to the many congregants who were blessed to call him their rabbi, and to all of us who will aspire to the Torah he lived.
חָכָם שֶׁמֵּת - הַכֹּל קְרוֹבָיו When a sage dies, everyone mourns.
Moed Katan 25a
Related Posts
Image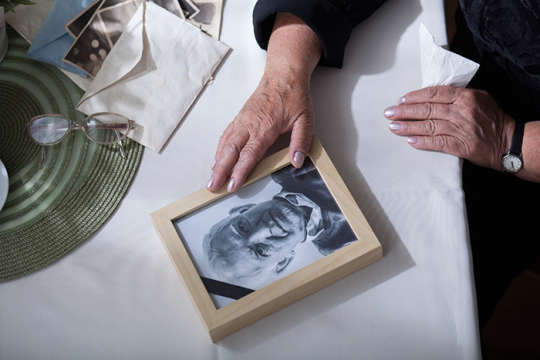 Judaism teaches that livayat ha'met, accompanying the dead to their final resting place, is one of the holiest of all the mitzvot because the person for whom it is performed cannot repay the favor.
Image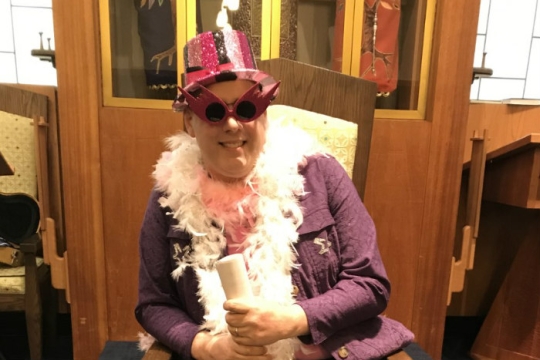 Two beloved public figures succumbed to pancreatic cancer in 2020: Ruth Bader Ginsburg and Alex Trebek. The congregational family at Temple Israel of Northern Westchester mourns the loss of one of our own, who was taken from us by this dreadful disease: Joseph Dropkin, z"l.
Image
Justice Ruth Bader Ginsburg's death on Rosh HaShanah has triggered a tidal wave of grief. That she left us at the start of the new year has brought to mind the Jewish belief that righteous souls die on Jewish holy days.