Image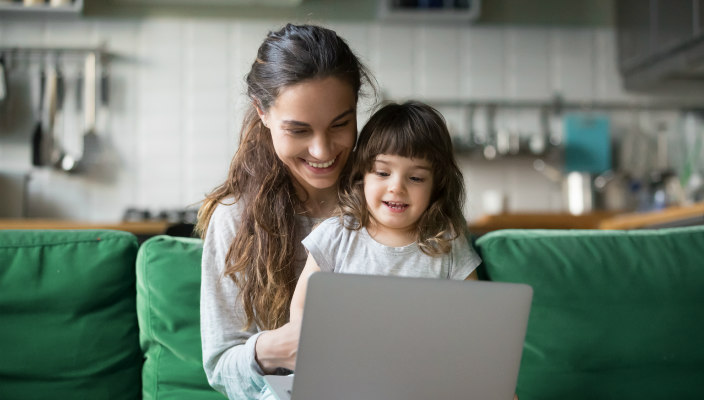 Editor's Note: This roundup, intended for educators and directors of early childhood education centers, is part of a series of pieces that curates coronavirus response resources for specific congregational roles. Additional pieces in this series are available for clergy, presidents, executive director and temple administrators, and K-12 educators.
The unfolding and dynamic reality of the coronavirus outbreak is likely occupying much of your workday right now – and you are working under extraordinary circumstances.  
Caring for each other, as well as for our children, families, and staff, doesn't stop when challenges surface. But it is also during these difficult times that we reinvent ourselves and meet the needs of our community more than ever.   
The Reform Movement is committed to helping you continue to support your community's needs during this challenging time. Here, the URJ and the ECE-RJ are compiling resources that may be helpful for teachers, parents, and other who interact with families and their young children on a regular basis. 
1.

 

Engage 

f

amilies with 

y

oung 

c

hildren 

o

nline

.

 
Looking for resources to connect families with young children from your community online? 
2

. 

Help 

c

hildren 

s

tay 

r

esilient

.

 
3

. 

Keep 

p

rofessional 

d

evelopment 

go

ing

.

 
Professional development for staff of early childhood education centers can and should still continue, even if your building is closed. Through the JCC Association's ShevaTalks Lens Video Project, Cantor Ellen Dreskin provides helpful teachings about Shabbat (part 1 and part 2), tikkun olam (part 1 and part 2), and Passover (part 1, part 2, and part 3), and more. 
4. Connect 

with other Reform Movement leaders.

 
Join the discussion and access resources shared with and by congregational leaders in The Tent. Search #CoronavirusECECandFwYC for a collection of resources for early childhood education centers educators, which was aggregated from the greater Jewish education community. For all resources and conversations related to coronavirus in The Tent, search for #Coronavirus. 
5

. 

Browse the full list of URJ resources on coronavirus response. 

 
6. Share relevant Jewish resources with families.
With schools and childcare centers closed, many parents now find themselves at home with young children, day in and day out, and in search of ways to keep them both entertained and educated. Here are some helpful resources to share to help families pass the time and have meaningful conversations with their kids. 
In these times, please know that the entire Reform Movement is behind you – and together, we will help our members through this moment, emerging strong and hopeful for the future. 
Related Posts
Image
In addition to the creative, original content that you already know and love, our new sites also offer various upgrades in the way of user experience, accessibility, technology, and more.
Image
Although the pandemic has not altered the overall mission of our sacred work – to engage the next generation of families with young children on their Jewish journey – it has further amplified our sense of urgency and is helping to redefine and clarify our goals and priorities.
Image
Ninety-three percent of respondents from Reform synagogue members would recommend their synagogue to a friend - even during the COVID-19 pandemic, while synagogue programming isn't physically happening in the building.