Image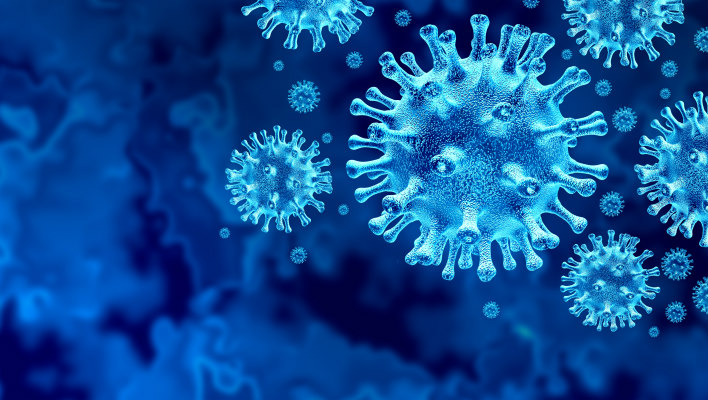 In these unprecedented times, you're likely receiving a bombardment of information, resources, and ideas. To help you keep it all straight and find what you need, we're keeping this ongoing list of URJ resources that may be particularly useful to as a congregational president.  
1. 

Discuss coronavirus response

 with other 

congregational 

presidents.

 
He hosted several URJ Conference of Presidents Calls recently to offer congregational presidents across the Reform Movement the opportunity to discuss coronavirus response. The next call will take place on September 3.
Registration information for the September 3 call and recordings of the previous calls are available in the Presidents' Lounge in The Tent. 
2

. 

Make informed decisions.

 
Every day brings updated information from the CDC, which requires making continual decisions about what can continue as-is, and what must be canceled, postponed, or re-tooled.  
T

he 

organizations of the 

Reform Movement

 ha

ve

 compiled 

a list of questions

 your congregation should 

consider

 on topics like suspension of 

services,

 event refunds, facility considerations, and more.

  
Through it all, continue to root decisions in your congregation's mission and core values, as you would any other time. Especially in challenging times, your foundational statements can help you focus and remind you of the ideas that guide you as a community. 
3

. Navigate different stages related to leading your congregation during this unprecedented time.
We've been hearing similar questions from many of you. To help you navigate the universal questions arising in this unique moment, we shared a three-stage framework that congregational leaders have found effective in navigating this situation so far, and resources to help in each stage. The stages cover safety, logistics, and community-building. It's important to remember that the stages are not linear and you will move back and forth across them.
Additionally, in the URJ webinar "Reimagining What's Possible - The Next Phase in a COVID-19 World" we recently discussed how congregations can imagine the possibilities of a hybrid society, experiment and innovate, and rebuild for new realities. 
Finally, access this collection of Reform Movement resources, webinars, and study opportunities that can help you and your congregation prepare for High Holidays 5781.
4. Consider congregational finances.
The Reform Movement Marketplace: We've recently launched this platform, which offers discounted personal protective equipment (PPE); licenses for livestreaming and virtual meetings; and other vital services to URJ member congregations.
[Webinar] Making Difficult Employment Decisions Within a Sacred Partnership: The Reform Pay Equity Initiative, URJ, WRJ, WRN, and NATA recently partnered to share the best practices and concrete tools needed to make equitable decisions regarding employment matters such as salary cuts, layoffs, and furloughs during these challenging times. This training is for both professional and lay leaders who are involved in making, or impacted by, these decisions.
[Webinar] The Payroll Protection Program and Your Congregation: We are partnering with the Jewish Federations of North America (JFNA) to offer this upcoming webinar (date and link TBD). Experts from the JFNA will discuss the unique questions synagogues have about the new guidance issued by the Small Business Administration regarding the Payroll Protection Program loan forgiveness application.
[Webinar] Congregational Fundraising in the Face of COVID-19: Amy Schiffman, consultant and coach from Giving Tree Associates, recently partnered with us to share strategies to continue building relationships with members and donors in a crisis environment. Topics included virtual galas, mailings, special campaigns, and solicitations during a time of extreme uncertainty and how to develop a plan of action.
[Webinar] Congregational Finance and COVID-19: What Your Congregation Needs to Know: We recently hosted three different webinars on this topic - for small congregations (250 member units and below), for mid-sized congregations (251-749 member units), and for large congregations (750 member units or more). Topics included the stimulus package, "what if" budget scenarios, staffing logistics, and more. The content of each call was tailored, based on congregation size.
[Webinar] Top 10 Questions about Congregational Finances in Light of COVID-19: We recently hosted a webinar to discuss the top 10 questions we've been hearing from you about finances and how to move forward with optimism.
Apply for a Federal grant to cover congregational salaries: The Small Business Administration is making $30 billion in loans available to small businesses, including synagogues. These loans cover salaries – including benefits, paid leave, severance, and more – up to $100,000 per employee, with a maximum loan amount of $10 million. In most cases, they can turn from loans to grants. The loans are offered on a "first-come, first-serve" basis, so you need to act immediately. The URJ has trained volunteers to help Reform congregations navigate the application process.
Save money on credit card transactions: As we all look for ways our congregations can reduce spending, consider MyWell Ministry as a way to save money on your credit card processing. Through MyWell, congregations can process all their credit card transactions with no processor fees (interchange rates charged by credit card issuing banks still apply). Your congregation can potentially save hundreds to thousands of dollars a year, depending on your credit card volume. This offer, along with many others, is available through the Reform Movement Marketplace.
5. Learn from the wisdom of other leaders across the Reform Movement.

 
Congregational presidents and other synagogue leaders are involved in conversations and resource-sharing in various groups within The Tent. For presidents, we recommend the Presidents Lounge and Safety and Security group; search for #Coronavirus and #Covid19 to find resources from across all groups in The Tent. Among resources currently available in The Tent is a recording of a URJ call with Dr. Betsy Stone – a retired psychologist, current adjunct faculty at HUC-JIR, and dynamic speaker - about the psychological impacts of coronavirus on ourselves and our communities.
If you're not yet in The Tent, we encourage you, and other leaders in your congregation, to  set up your account now.   
6

. 

Facilitate your congregation's 

work – virtually. 

 
Most meetings and events are taking place virtually right now, and the URJ offers discounted licenses for livestreaming through Streamspot and virtual meetings through Zoom. To learn about these services – and other discounts available to URJ member congregations – visit the Reform Movement Marketplace group in The Tent. 
If you do not yet have the technical infrastructure to facilitate online work, we encourage you to look at how these platforms can help your community stay connected and continue to create social and spiritual closeness despite physical distance. The recording of this URJ training on Zoom can be a helpful place to start. Additionally, you can learn how to create polls on Zoom, to enable voting during your leadership meetings.
Never tried livestreaming? Check out this step-by-step "how to" guide.  
7. Browse the full list of URJ resources on coronavirus response.

 
Let's join virtual hands of support and remember the text from Deuteronomy Rabbah 1:10: "A community is too heavy to carry alone." Together, we will make it through these difficult times and will find ourselves and our communities to be stronger for it. 
Related Posts
Image
New webmasters Lisa Goldstein, RJE, Co-President Karen Freedman, and Treasurer Michelle Foels share what their motivations for choosing RJ Web Builder 3.0 were, what their experiences were like, and what features they most enjoy.
Image
The URJ Pulse Survey and the newly expanded URJ Pulse+ Survey showed that participating congregations were experiencing similar trends. Having the ability to compare your data with that of other URJ congregations will paint a picture that will help you assess where you are and share a more detailed story with your congregants and donors.
Image
Email and other technologies are a huge factor in why employees feel like they're always on the clock. This "always-on" culture accelerated while synagogues began facing declining membership before the pandemic and has only intensified since. Even if clergy or staff are cut, the work demands don't decrease. As a result, remaining clergy or staff or volunteers are even more overwhelmed and are burning out at alarming rates.