Image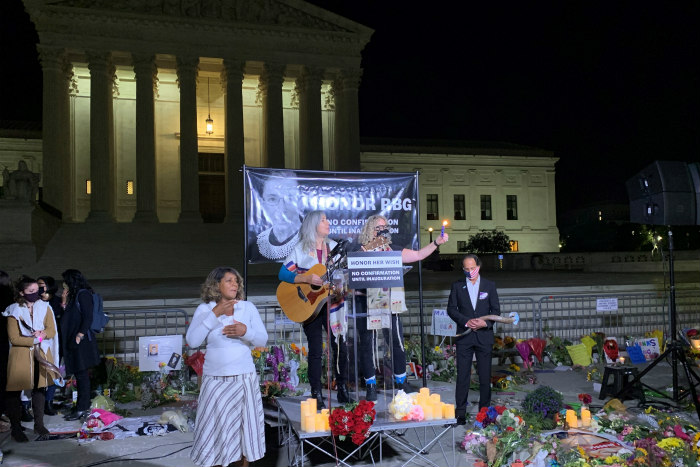 Editor's Note: Rabbi Esther Lederman presented these words at a vigil outside the U.S. Supreme Court in remembrance of Justice Ruth Bader Ginsburg, hosted by the National Council of Jewish Women.
---
We gather tonight to mourn Justice Ruth Bader Ginsburg:
Feminist icon. 
Hero to millions.
Wife, mother, Bubbe.
A child of an immigrant.
And a Jew.
The first Jewish female justice on the Supreme Court.
The shofar we just sounded awakens in us the call for justice. Justice Ginsburg knew the pain of injustice. She faced antisemitism and gender discrimination; she dedicated her life to stopping such discrimination against others.
As a lawyer, Ruth Bader Ginsburg successfully argued five landmark gender discrimination cases at the Supreme Court. Her efforts put our country on a more righteous path. 
Justice Ginsburg was powerful even when her views did not prevail on landmark cases that addressed pay discrimination, religious freedom, and voting rights. She had this to say about the art of the dissent:
"Dissents speak to a future age…. the greatest dissents do become court opinions and gradually over time their views become the dominant view. So that's the dissenter's hope: that they are writing not for today, but for tomorrow."
Justice Ginsburg died on the cusp of a Jewish New Year. As a faith that follows a lunar calendar, our New Year falls on a new moon. New moons are invisible to the naked eye.
We mark the timing of this holiday that evokes renewal, and creation with something we can't see but know is there, with the faith that we will see its brightness shine upon us again.
Justice Ruth Bader Ginsburg: We will no longer see you at the opera, or hear you ask questions from the bench, but we know you are here, in each and every one of us. 
Your name will eternally be for a blessing. Our children and grandchildren, and generations to come will grow up learning your name, guided by your legacy of feminism, justice, and righteousness. 
Rest in peace, Justice Ginsburg. May your memory be a revolution.
See 6 Ways to Honor the Life and Legacy of Justice Ruth Bader Ginsburg, z"l.
Have something to say about this post? Join the conversation in The Tent, the communications and collaboration platform for congregational leaders of the Reform Movement. You can also tweet us or tell us how you feel on Facebook.
Related Posts
Image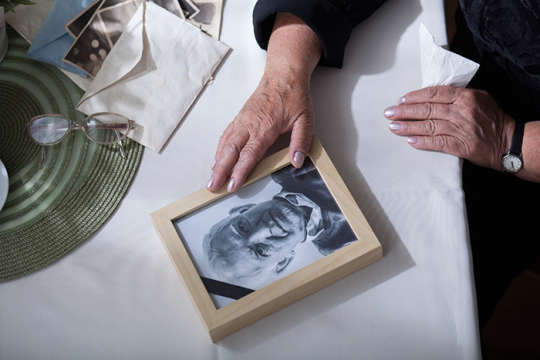 Judaism teaches that livayat ha'met, accompanying the dead to their final resting place, is one of the holiest of all the mitzvot because the person for whom it is performed cannot repay the favor.
Image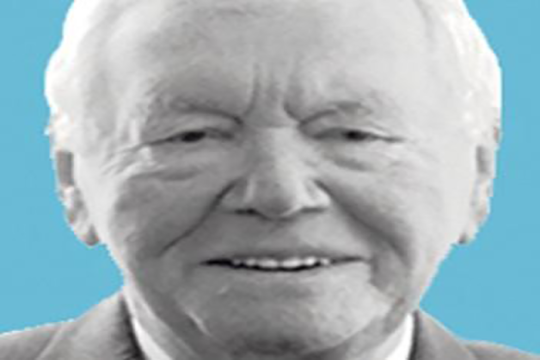 We have lost one of the G'dolay ha'dor, one of the rabbinic giants of our time. Rabbi Dow Marmur's life reflected the triumphs and tragedy of 20th Century Jewish life, beginning in Poland on the eve of the Shoah to his last days in the State of Israel. He was truly brilliant, incisive, and witty, with unshakable integrity.
Image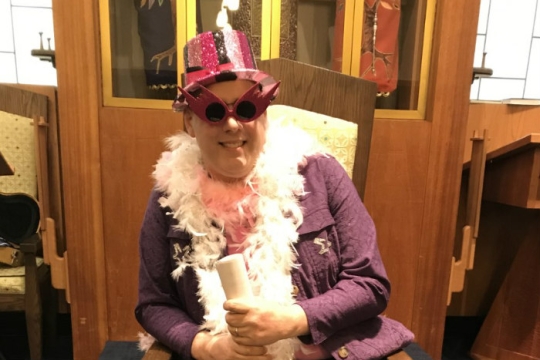 Two beloved public figures succumbed to pancreatic cancer in 2020: Ruth Bader Ginsburg and Alex Trebek. The congregational family at Temple Israel of Northern Westchester mourns the loss of one of our own, who was taken from us by this dreadful disease: Joseph Dropkin, z"l.