Image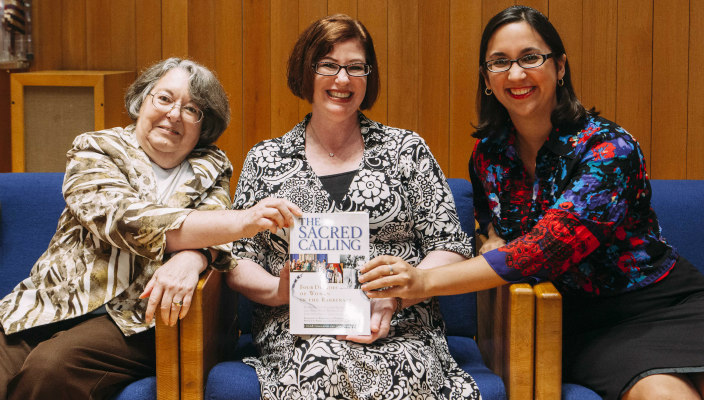 When I was 8 years old, I learned that the first woman rabbi had just been ordained. I was shocked because, until then, I hadn't realized that there weren't any women in the rabbinate. In that moment, Rabbi Sally Priesand became my hero.
I did not have the privilege of meeting Rabbi Priesand for many more years, but in recent years, I have been lucky enough to work with her on a number of projects. One of these has been the publication of The Sacred Calling: Four Decades of Women in the Rabbinate. This important anthology, edited by Rabbis Rebecca Einstein Schorr and Alysa Mendelson Graf, was published by the CCAR Press in May, and explores the many ways the ordination of women has effected the Jewish community.
Since Rabbi Priesand's historic ordination in 1972, approximately 772 women have been ordained by Hebrew Union College-Jewish Institute of Religion. The ripple effect has been significant, reaching beyond Reform Judaism to affect the whole Jewish community; Reconstructionist Judaism began ordaining women in 1974, and Conservative Judaism followed in 1985. Women are now also being ordained within the Orthodox world, which was unimaginable when Rabbi Priesand received her ordination. In the last four decades, women have revolutionized the rabbinate with their presence, and we continue to see the far-reaching effects of women in the rabbinate today.
The Sacred Calling examines the many ways in which the reality of women in the rabbinate has impacted (and continues to impact) Jewish life, including congregational culture, liturgical development, life cycle ritual, spirituality, theology, and more. In this collection, you'll find essays that detail the history of the unique and often arduous journey of women in the rabbinate, from the earliest pioneers who served as proto-rabbis to Rabbiner Regina Jonas, ordained in Germany in 1935, to those most recently ordained. You'll find an interview with Rabbi Priesand and the letters she received from HUC-JIR after having first indicated her interest in the school's rabbinic track. With essays written by both men and women, the collection explores the many changes affected by women in the rabbinate: ritual change, the development of feminist theology, new approaches to text-study, and new models of leadership, to list only a few. And, finally, it includes an ongoing discussion of the challenges we still face in areas like pay equity, family leave, and examples of sexism, subtle and otherwise. Featuring the voices of clergy, lay leaders, and congregants, The Sacred Calling paints an illuminating and necessary picture of the past while laying the groundwork for the work that still lies ahead.
We've come a long way since 1972, and an even longer way since historic figures like Rabbiner Regina Jonas – but there is still work to be done and a great distance to be traveled.
We at the Central Conference of American Rabbis (CCAR) believe that this distance is best traveled together: that, by facilitating a conversation that includes all members of our diverse community, we are better prepared to face and overcome the challenges that still lie in our way. Since the publication of The Sacred Calling, we've tried to extend the conversation beyond the pages of the book itself and, in addition to hosting, co-hosting, and co-sponsoring several Sacred Calling events in and around the New York area, offer resources to help communities do the same.
In August, and in partnership with HUC-JIR New York, the CCAR Press co-hosted a Sacred Calling panel discussion featuring Rabbi Sally Priesand, Rabbi Rebecca Schorr, and Rabbi Leah Berkowitz (contributor to The Sacred Calling). Since then, we've tried a new approach to broadening the conversation by holding a panel conversation by webinar, open to all, that focused on significant issues related to both the professional and personal lives of women rabbis, as well as on ways in which the audience could better facilitate a conversation about women in the rabbinate in their own communities.
Each of our panelists – Rabbi Priesand, Rabbi Schorr, Rabbi Berkowitz, and Rabbi Deborah Zecher – represented a different decade of ordination. They discussed the varying degrees of acceptance they've each experienced as female clergy, as well as the difficulties they've encountered and the challenges they still perceive. They answered questions regarding the personal and professional decisions they've had to make, and emphasized the importance of advocating for oneself in the face of inequality. A recording of this panel conversation is available for viewing, and it's certainly worth listening to the collective wisdom of these four wise women.
We invite you to continue the conversation about women in the rabbinate in your own community. The CCAR Press has created a special Sacred Calling Events program to help you do so, and offers various resources to help make your event a success. Please contact us at info@ccarpress.org, or (212) 972-3636 x243 for more information about this program, and please help us to keep this conversation going.
Have something to say about this post? Join the conversation in The Tent, the social network for congregational leaders of the Reform Movement. You can also tweet us or tell us how you feel on Facebook.
Related Posts
Image
The High Holiday season is an important time of personal and communal reflection, including your congregation's leadership. This can also be a time of reflection for your congregation's leadership.
Image
It's a long-standing custom for Jews to wish one another a "sweet new year" on Rosh Hashanah; to hope that this coming year will be one filled with joy, fulfillment, and an abundance of blessings. However, Judaism isn't a path focused simply on wishing for good things; if our goal is to make each year "sweeter" than the last, we must work to make it happen.
Image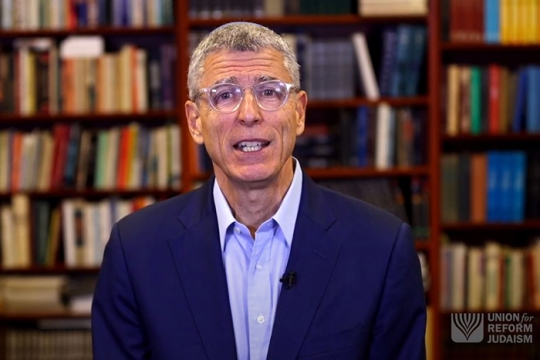 I pray that our observance of Yom Kippur will be probing and transformative, helping us become the best people and the most inspiring Movement that we are meant to be.