Image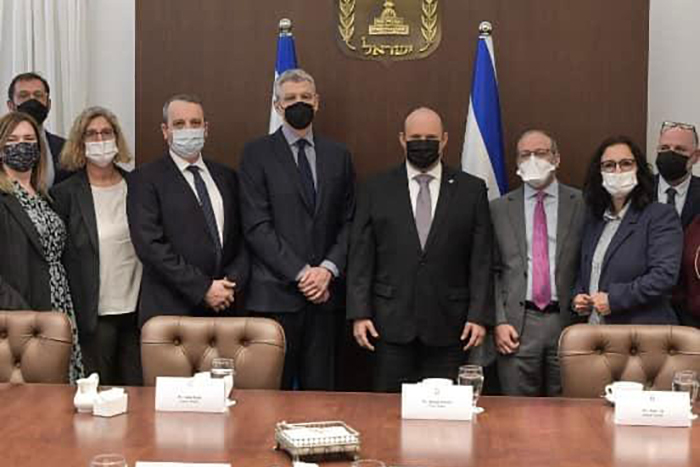 As I landed in Israel a week ago, Russia had just attacked Ukraine. People of conscience and good will across the globe were mobilizing support for Ukraine's besieged people. The world's eyes were suddenly focused on the remarkably courageous Jewish president of Ukraine, Volodymyr Zelensky. Throughout the past week, I was privileged to meet with Israel's top political leadership as they took the lead in supporting more than 100,000 Jews in Ukraine who are desperately seeking safety. Until our meetings, some of those Israeli leaders were unaware of the dozens of Reform communities spread out across Ukraine - a place many of our ancestors and relatives called home for centuries. For a moment, there were some voices in Israel that wanted to focus narrowly on only those who were halachically Jewish, but our voices amplified those who advocated for all members of our Jewish communities.

In meetings with the President of Israel, Isaac Herzog, Defense Minister Benny Gantz, Finance Minister Avigdor Lieberman, Transportation Minister Merav Michaeli, and Foreign Minister and Alternate Prime Minister Yair Lapid, we discussed the crisis in Ukraine, the future of the Kotel, ensuring more funding and rights for non-Orthodox Jews, combatting racism, and stopping extremist violence against Palestinians, in addition to other pressing issues. These leaders, who represent diverse parties within the current Israeli government, are quite impressive, and we have been working closely with many of them for years.

But surely the most dramatic meeting was with Prime Minister Bennett - the first meeting between a Prime Minister of Israel and leaders of the Reform and Conservative movements in six years. Though it was only scheduled to last 60 minutes, we engaged in deep, respectful dialogue for 90 minutes. Prime Minister Bennett laid out the urgent challenges in Ukraine, negotiations over Iran's nuclear program underway in Vienna, and Israel's other ongoing security challenges.

I thanked the Prime Minister for working hard and smart to rebuild bi-partisan support for Israel on Capitol Hill and repair the tears in Israel's relations with North American Jewry. I made clear that rebuilding trust with non-Orthodox Jews in Israel and around the world requires moving forward with the long delayed 2016 Kotel agreement, to end the Orthodox monopoly on this holy space. He promised that while constraints within his coalition prevented the whole agreement from being implemented immediately, there could be positive steps taken in the very near future. He committed to making certain his government could immediately upgrade security for non-Orthodox Jews when we gather for prayer at the Kotel. He also committed to begin renovating the physical space at the current egalitarian area, a strong and long-overdue affirmation of the legitimacy of the various streams of Judaism.  

This morning on Rosh Chodesh Adar II, we celebrated the new month at the Kotel along with the Conservative Movement, Women of the Wall, and others who are committed to ensuring that all Jews can pray freely at the Western Wall. We marched with Torah scrolls from the Dung Gate to the entrance to the Kotel but were prevented from bringing the scrolls into the main plaza with us. Luckily, my beloved Reform colleague MK Rabbi Gilad Kariv used his Knesset immunity to bring in a Torah, which was read by Women of the Wall. Ten thousand Orthodox girls and women came to protest against us. There were hate-filled signs and harsh chants against us, but we managed to pray and read Torah. With enormous spiritual strength and much love, we raised our voices together in prayer for a month filled with blessing, safety, unity, and peace for all of our people here in Israel and in Ukraine.

Alongside me in these meetings were Rabbi Josh Weinberg, URJ's vice president for Israel and Reform Zionism, and the leadership of the Israeli Reform Movement, Anna Kislanski, Orly Erez-Likhovsky, and Yair Lootstein.

Of all the political meetings, one stands out above the rest. It was a pure blessing to have an hour to sit with MK Rabbi Gilad Kariv, who is a new member of Knesset in the Labor Party and the chair of the critical Knesset Constitution and Law Committee. With his usual brilliance, Gilad is leading essential efforts to protect the democratic institutions of Israel while fighting for the religious, civil, and human rights of all Israelis.

Throughout the meetings, we shared a commitment to the centrality of Israel to Jewish life. This Shabbat, to close our visit that has been so full of hope, I look forward to being with our Heller High students, who are studying for a semester at Kibbutz Tzuba, outside of Jerusalem. 

In this week's Torah portion, P'kudei, we read about the completion of the first praying space in Jewish life. What was it about this modest prayer tent that led God to bless it by dwelling in it?

It wasn't the most beautiful.
It wasn't the biggest.
It wasn't the fanciest.

But it was made by people brought together for a holy purpose. There was no fighting or petty squabbles in this - everyone rolled up their sleeves and made this modest, yet beautiful, tent.

God watched the cooperation; God watched the selflessness; God was so moved by their unity.

In the work of building the first praying space, every one of the Israelites was on the same team - working for the same goal. I pray that our Jewish communities can come together to protect and strengthen each of us as we build a more just and loving world for all.   

At this galvanizing moment, which is both full of promise and ominous, we wish everyone, and especially our family in Ukraine, a true Shabbat Shalom.  
Related Posts
Image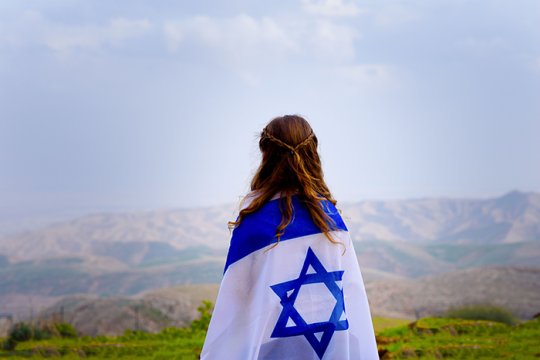 We stand with the people of Israel during these difficult and challenging days and pray for the safety and immediate release of all of the hostages. See our resources and actions you can take.
Image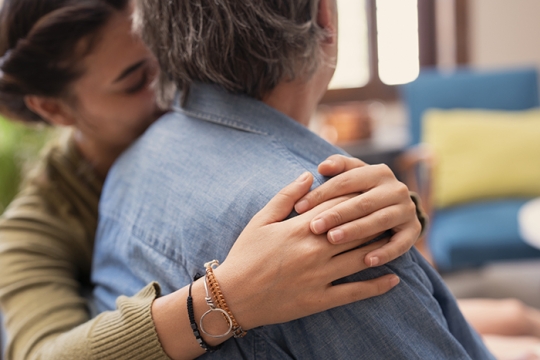 Hamas' brutal attack on Israel on October 7th and Israel's ongoing response has stirred emotions both within and outside the Jewish community. Over the next weeks, as family and friends gather for holiday celebrations, there may be differences of opinion. Here are a few tips from Jewish sources to help maintain loving relationships while disagreeing.
Image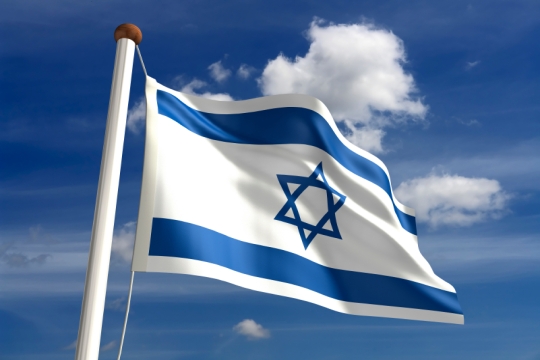 On October 7/23 Tishrei, we watched in horror as Israel experienced an unprovoked attack from the Hamas terrorist organization during what should have been the joyous holiday of Simchat Torah. Hundreds of Israelis have been killed or injured; as a Movement, we pray for the quick resolution of this tragic situation.