Image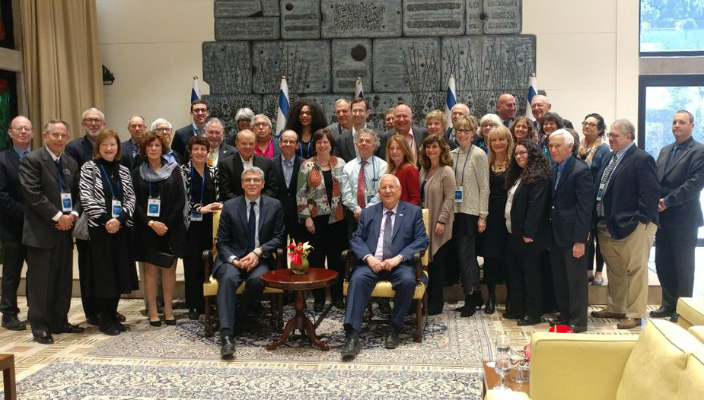 We are delighted to share with you a few observations about our recent URJ North American Board mission to Israel. It was a non-stop week of listening and learning in a manner that, we think, only the URJ could organize. That's because this was no ordinary Israel trip. From the moment we landed in Israel until we returned to the airport to depart, we were privy to a view of our beloved Israel through the eyes of our Reform Movement, with a program that highlighted our values by immersing us deeply in the critical social, cultural, and political issues facing Israel.
Our role as the largest movement in Jewish life is vital to Israel's future in all regards. As we told Prime Minister Netanyahu when we met with him, the partnership between the Diaspora and Israel is a necessary partnership that strengthens both our communities. We heard about his concern regarding external threats to Israel and, of course, we take these threats seriously and stand ready to help keep Israel secure. But we also firmly believe that for Israel to be secure, it must be secure within its borders, offering hope and opportunity to all its citizens and continuing to strengthen its own democracy.
That's one reason we expressed our concern about the need to strengthen religious pluralism in Israel, including the status of the governmental agreement concerning the Kotel. We were pleased to hear that the prime minister has appointed Minister Tzachi Hanegbi, who attended our meeting, to move the process forward. 
The reality is that progress is happening at the Kotel. Early one bright Jerusalem morning, our group prayed in the national plaza, led by two clergy from our movement: an Israeli-born female rabbi and an Israeli cantor. Men and women together swayed in prayer in a manner that we want to make a regular occurrence at Judaism's holiest site.
Much of this progress is because of the unique partnership between our North American Reform Movement and its fellow Reform Jewish Movement in Israel. A new vibrancy in our growing Israeli Reform Movement is attracting leaders from business, academia, the arts, and political life. Hebrew Union College-Jewish Institute of Religion in Jerusalem is on the brink of ordaining its 100th Israeli rabbi and the movement is establishing new congregations across Israel, from small cities like Rosh Hayin to Shaar Hanegev near the Gaza border. We visited some of these congregations on Shabbat and enjoyed home hospitality with their members.
Nonetheless, without a two-states-for-two-peoples solution, Israel's internal security remains uncertain. We traveled to Ramallah, where we met with Palestinian Authority President Mahmoud Abbas. We not only heard from him, but also had an opportunity to voice our desire for forthright, bilateral negotiations between the Palestinians and Israel. We met, too, with settlers in the West Bank, where we vigorously debated about visions of Israel's future. And, perhaps most importantly, we met with top security experts in Israel who made it abundantly clear that the Palestinian conflict will only get worse – and that it demands Israel's attention now.
We are certain of the urgency, and stand ready to add our voice to those of most Israelis who continue to yearn for a peace and a democratic future that only a two-state solution can secure.
We were lucky to be in Israel during Purim and to join in a vibrant celebration at Kehilat Ra'anan in Ra'anana, in central Israel. Earlier this year, the synagogue was the site of vandalism and death threats against Reform Movement leaders; although the vandals have yet to be caught, we have seen such attacks against our Movement before – taken by religious Jewish extremists who simply don't want pluralistic Judaism to exist in Israel. But on this night, the synagogue overflowed with 300 people – including children and revelers of all ages – celebrating in their sacred place.
There are tremendous opportunities for our North American congregations to partner with the ever-increasing number of growing, Reform congregations in Israel. As leaders in your own synagogues – and within our Reform Movement – you can facilitate and strengthen these relationships. When you go to Israel, whether as individuals or as part of a congregational mission, we encourage you to contact the Israel Movement for Reform and Progressive Judaism (IMPJ) as a first step toward meeting friends – new and old – and colleagues as you visit and see firsthand our vibrant, growing Reform Movement in Israel.
The dream of Israel is a dream that we can and must shape.
Have something to say about this post? Join the conversation in The Tent, the social network for congregational leaders of the Reform Movement. You can also tweet us or tell us how you feel on Facebook.
Daryl Messinger, chair of the North American board of trustees of the Union for Reform Judaism (URJ), has served on the URJ board for 15 years and in Reform Movement affiliated organizations in a wide variety of roles. A dynamic leader with a track record of sustained involvement and success, she has recently concluded her service as chair of the Reform Pension Board, which serves Reform Movement professionals and has a total portfolio of more than $1.2 billion.
Rabbi Rick Jacobs is the president of the Union for Reform Judaism (URJ), the largest Jewish movement in North America, with almost 900 congregations and nearly 1.5 million members. An innovative thought leader, dynamic visionary, and representative of progressive Judaism, he spent 20 years as the spiritual leader of Westchester Reform Temple in Scarsdale, NY. Deeply dedicated to global social justice issues, he has led disaster response efforts in Haiti and Darfur. Learn more about Rabbi Rick Jacobs.
Related Posts
Image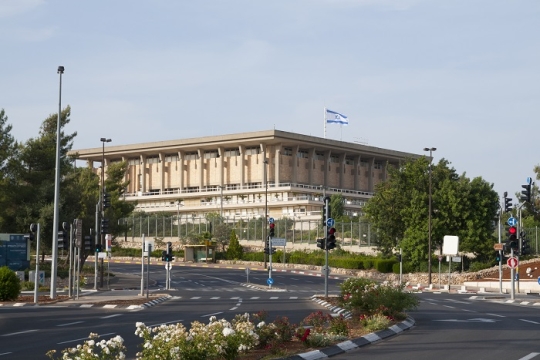 On Sunday, Israel's Knesset narrowly voted in Israel's 36th government with Naftali Bennett as the nation's 13th prime minister, unseating the incumbant Benjamin Netanyahu.
Image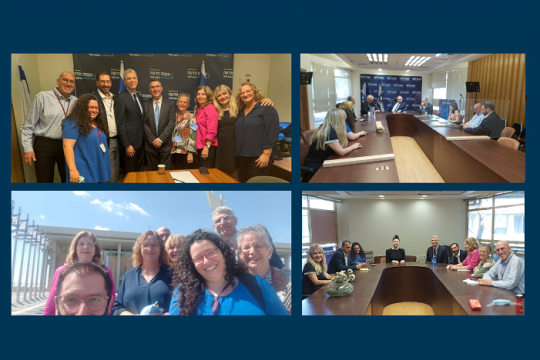 After four rounds of elections and over three years of uncertainty, we are close to the establishment of an Israeli government. The potential unity government is made up of many disparate parties from across the ideological spectrum.
Image
The current wave of violence in Israel and Gaza is a heartbreaking human tragedy. The loss of innocent life (including that of children) rends the heart, destruction of homes and endemic fear defy the peace and security in which every human being deserves to live.