"Audacious hospitality isn't just a temporary act of kindness so people don't feel excluded. It's an ongoing invitation to be part of community – and a way to spiritually transform ourselves in the process." – Rabbi Rick Jacobs, president of the Union for Reform Judaism
It's not always easy to offer the sort of "
audacious hospitality
" Rabbi Jacobs encourages, but many Reform congregations are rising to the challenge. These exceptional congregations excel at welcoming seekers and engaging prospective and current members – and the URJ is looking for the ones that do it best. Once again this year, we'll honor eight congregations with
Belin Outreach and Membership Awards
for creative, original, and outstanding initiatives that promote audacious hospitality.
From now through May 21, your congregation can
submit an application
for a 2015 Belin Outreach and Membership Award.
Winning congregations will receive a $1,000 cash award and will be recognized at the
URJ Biennial in Orlando, FL
, in November. The Belin Awards – generously funded by David Belin,
z'l
, the inaugural chair of the URJ-CCAR Joint Commission on Outreach and Membership – are an opportunity to highlight the remarkable innovation and inspiration that exist in our congregations. Here's a look at some award-winning entries from recent years:
Congregation Beth Yam in Hilton Head Island, SC, created Outreach: Welcoming Interfaith in Every Generation to engage, educate, and honor the many temple members whose lives are touched by interfaith relationships. Program components include workshops designed to educate grandparents on their role in the lives of grandchildren in interfaith families, matches between interfaith and host families for holidays and Shabbat meals, and special group outings to engage non-Jewish spouses,
Congregation B'nai Israel in Boca Raton, FL, won a Belin Award for Mommy Minyan, its innovative Jewish learning program for mothers with young children. Designed to promote Jewish education and relationship building, Mommy Minyan is organized around three tracks that meet in various locations – at the synagogue, in restaurants, and in members' homes – and at different times of day so that both working moms and stay-at-home moms can participate.
Temple Kol Ami in Elkins Park, PA, developed Membership Drive: Strive for 225. Looking to attract new members to its small community, the synagogue offered congregants certificates for six months of free temple membership to share with their friends and family. Guest members were invited to participate in all areas of synagogue life and in several events exclusively for them, including a brunch and a Shabbat dinner. At the end of the six months, the congregation hosted a "graduation" picnic, where guest members were invited to join the congregation.
Looking for additional ideas about how your congregation can reach out to the unaffiliated and those new to Judaism, deepen ties to existing members, and offer audacious hospitality to everyone who steps through your doors? Visit
The Tent
, the Reform Movement's communication and collaboration platform. For more information about the URJ's Belin Outreach and Membership Awards,
contact Jessica Ingram
.
Related Posts
Image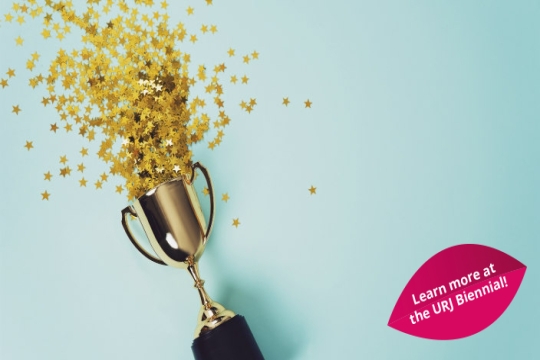 Meet eight award-winning congregations that have developed innovative programs rooted in the concepts of audacious hospitality that also engage and retain members.
Image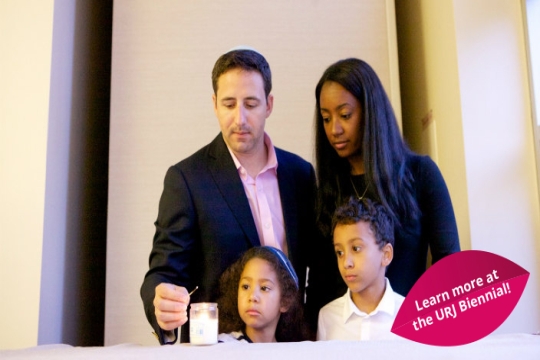 Throughout the course of 12 years, Temple Shalom in Succasunna, N.J., experienced a number of hardships, ranging from financial difficulties to a decline in membership. As it turned out, though, the thing that would inspire this community to thrive once again was, well, the very community itself.
Image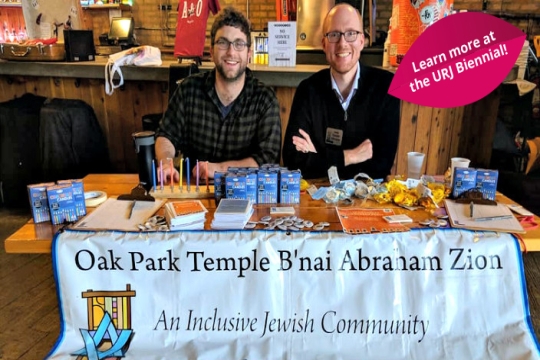 How do you lead a congregation and create cohesive community when your synagogue exists between two distinct communities? That was one of the challenges facing Oak Park Temple, which sits between the west Chicago suburbs and the northwest part of Chicago in the suburb of Oak Park, where more young families are increasingly relocating