With the end of summer approaching and the high holidays just around the corner, it can feel like a moment of transition from our extraordinary summer lives – vacation, camp, and family time – to our ordinary lives – work, school, and busy schedules for everyone.  But, there is actually something holy in these moments of transitions.  As Jews, we celebrate the transition of moments in time: lifecycle events mark the transitions from who we were to who we will become, the transition in and out of Shabbat, and even the transition between day and night.  This moment in time, right now, is similar.   And our Judaism informs us that this is the season to begin thinking about how we manage, celebrate, and create holiness in our lives, not just during the summer, but year round.  The month of Elul, beginning this Sunday, reminds us that we must honor this past season and year and bring those experiences forward with us into the new season and New Year.    
One of the ways in which we prepare ourselves for the high holidays, is to sound the Shofar. The shofar is a powerful reminder of our Judaism and of the call that lies deep within us to strive to be the best possible version of ourselves.  We need to remember that our Judaism can help us hear what is deep within us and answer the call to how we can best live our lives in balance and harmony.  This is what our teens and young adults yearn for.
As we transition from summer lets work together to make sure we provide meaningful relationships and programs that guide our youth to act with integrity and responsibility to better themselves, their communities and the world.
Related Posts
Image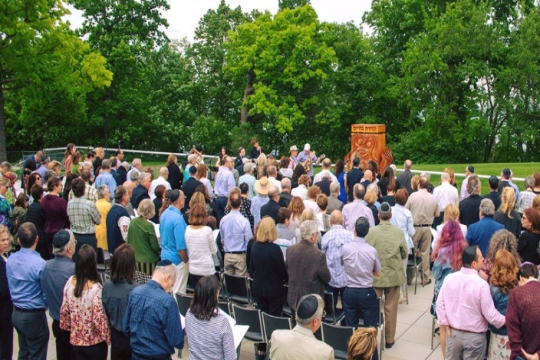 We have members and friends of many backgrounds, perspectives, and expectations. We listen to our folks. And then we take action.
Image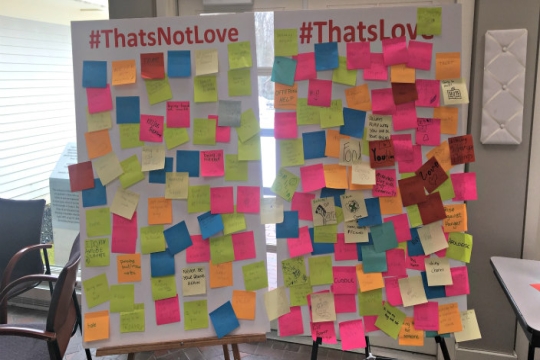 What became clear to everyone who participated is that this is an issue that needs to be talked about, and it's something that our teenagers and their parents want to discuss
For the past 18 months, the URJ supported three "Communities of Practice," cohorts of congregations that came together to learn, discuss, and experiment in a specific field. Members from participating congregations have been asked to reflect about their process. by Dr. Paula Sayag As an early childhood consultant with Washington, D.C.'s central Jewish education agency, I had the privilege of interacting with Jewish educators on a national scale, learning about trends in Jewish communal involvement, and helping congregations respond to large-scale concerns. Still, I didn't have the opportunity to put into practice the advice I was offering other educators – or, more importantly, to build close relationships with the families that educators serve. So I decided to become a school director. I started working at the early childhood center in Temple Beth Ami in Rockville, MD, in July 2009. Unfortunately, it was the first time in 20 years that classes weren't filled. It was challenging to learn the ins-and-outs of a new community, gain their trust, and begin to envision the future for a school with decreased enrollment, a declining economy, a reduced budget, and changing neighborhood demographics.