Image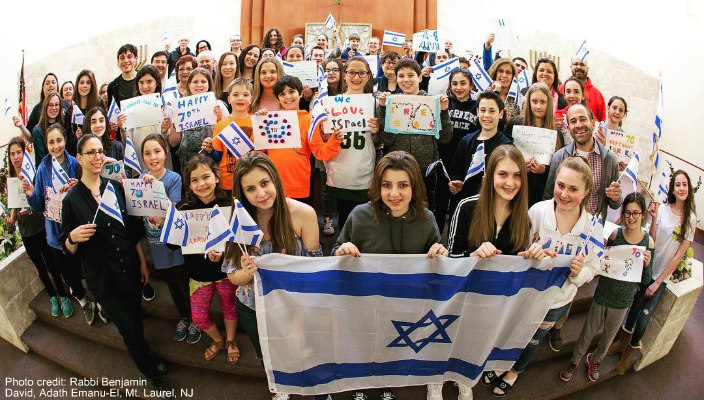 If we want to strengthen progressive Judaism worldwide, we must swim upstream.
There is no single better way to support Progressive, Liberal, and Reform Judaism in every corner of the globe than casting a ballot for "Vote Reform" in the American election to the World Zionist Congress. Your vote, amplified by our collective strength through ARZENU (the international umbrella for Progressive Zionist organizations), could yield a return for our global movement of more than one million percent – seriously.  
From my apartment in Washington D.C., I am surrounded by Reform Judaism. With multiple thriving Reform congregations, thousands of Reform Jewish families, and dozens of options for non-Orthodox Jewish life, all within just a few zip codes, it's easy to think that living a progressive Jewish life is just a matter of going with the Jewish current.
But when you step outside North America, that paradigm is flipped upside down, entirely. In every other part of the world, Israel included, progressive Judaism is a minority within the Jewish landscape.
That means that identifying with Reform Judaism is not a function of going with the Jewish current – it's an active choice to swim upstream.
From Brazil to Belarus, Indonesia to Israel, leaders of our global movement are bold champions of an inclusive, relevant, engaging, and social-justice-oriented Judaism, one we often take for granted in the United States.
The strength and growth of our global movement is inextricably linked to our strength in the World Zionist Congress. As a board member for the World Union for Progressive Judaism (the international umbrella of Reform, Progressive, Liberal, and Reconstructionist Judaism), I have seen truly incredible initiatives that secure the future of our movement: progressive rabbinic training institutes for Spanish- and Russian-speaking rabbis; youth summer camps in Germany and Brazil; dynamic international gatherings in Jerusalem and Marseille; and so many more.
This is on top of other incredible programs, including Partnership2Gether, which partners Israeli and American Jewish communities; community and camp shlichim, emissaries from Israel who live and work in North American communities; MASA Israel, which offers internship, study, and volunteer opportunities for young adults; and Birthright Israel, which gives the gift of a free trip to Israel for Jewish young adults.
All of these programs work toward stronger Israel-Diaspora relations – and all of these programs, plus many more, are made possible as result of funds received from Israel's National Institutions: the Jewish Agency for Israel, KKL-JNF, and the World Zionist Organization.
I often hear that our engagement with these complicated and aging institutions is not worth the headache – but our absence from this arena would not only lead to the cessation of many critical programs, it would embolden those organizations that actively and vehemently oppose Reform and progressive values.
Simply stated, we must swim upstream, and when the waters get choppy – which they frequently do – we must swim harder.
I can say with certainty that we, as a movement, are uniquely positioned to simultaneously leverage and change the system at the same time. To maximize our strength, we need to work upstream, at the core leadership levels of the National Institutions. Dedicated leaders of the Israeli Reform Movement fight tirelessly for our fair share of the pie, while at the same time working to create a Zionist movement that is more transparent, equitable, and responsible.
While other organizations in this arena send retired politicians, or simply don't engage after the Congress because they lack infrastructure in Israel, the Reform Movement sends its best and most skilled leaders to the table. When we vote Reform in the World Zionist Congress, we give the Israeli Reform Movement added strength to swim upstream, both in Israeli society and the Zionist movement- to work towards values of pluralism, equality, and democracy.
I hope you'll join me and #VoteReform to build a strong, vibrant Progressive Judaism, both in Israel and around the world.
Visit arza.org to learn more about the Reform/Progressive slate, then cast your vote in the World Zionist Congress elections. Voting is open through March 11, 2020.
Related Posts
Image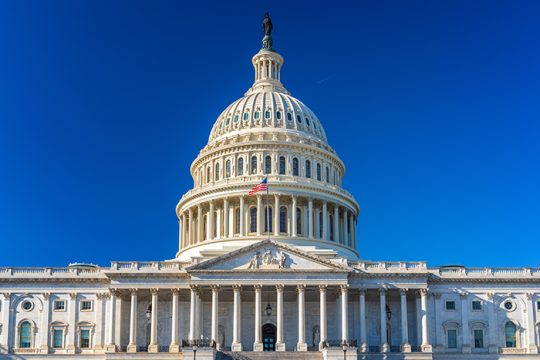 Reform communities across North America have strengthened our Movement's collective power by engaging voters and advocating for racial justice. Let's continue this work on May 10-11 together in Washington, D.C.
Image
When adults find out about my job as director of URJ 6 Points Creative Arts Academy, many of them say the same thing: "I wish that had existed when I was a kid!" I know how they feel.
Image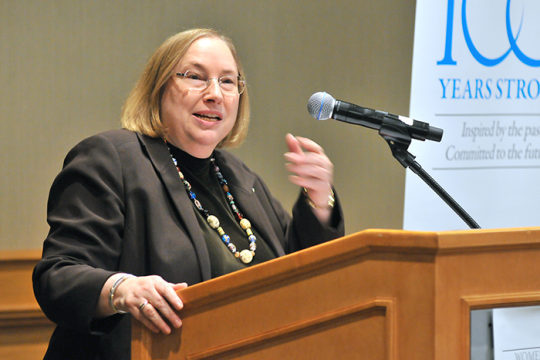 As I prepare to retire from my position as executive director of Women of Reform Judaism (WRJ), I have been reflecting on my professional journey. While there have been many friends and colleagues along the way, my most constant companions have been Reform Jewish women from our vibrant sisterhoods close to home and around the world.