Image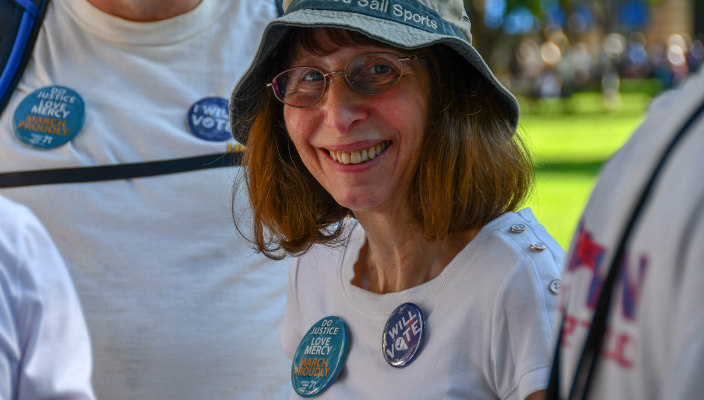 The URJ Biennial 2019 is taking place at a pivotal moment for our Movement's pursuit of a whole, just, and compassionate world. Right in between the largest-ever Consultation on Conscience and the launch of the Reform Movement's 2020 civic engagement campaign, we are excited to offer a social justice "intensive" track.
Titled Moving Into Action: Fulfilling Our Commitment to the Brit Olam, this cluster of connected learning sessions offers a deeper dive into priority issues and community organizing training, including opportunities for education and training around the five Brit Olam cohort issues – immigration justice, gun violence prevention, environmental and climate justice, racial justice, and reproductive justice – as well as 201-level community organizing skill-building sessions.

See all the learning sessions in the social justice intensive >>>
"Who should attend this intensive?"
We know the Biennial audience is large and diverse, and we hope this intensive will attract not only those justice leaders who attended the 2019 Consultation on Conscience and who are already involved in RAC state projects and Brit Olam cohorts, but also other leaders from those communities who are looking to invest in social justice work. This is an opportunity to grow and strengthen your community's justice work.
"What will I learn in this intensive?"
Sessions in this intensive will focus on clear takeaways – concrete skills to help leaders deepen, or perhaps reignite, their social justice work. This intensive is an opportunity to convene justice leaders, along with other leaders in their communities, around priority issues, to provide higher-level training to those leaders, and to engage in dialogue about how we, as a Movement, will shift toward critical civic engagement work in advance of the November 2020 election.
The goal of this intensive is to help community leaders—and, by extension, their communities— build their capacity to do justice work around urgent issues, expand their social justice toolkit, and connect and network with leaders from across the Movement who are working on similar issues. This intensive will culminate in a session focused on civic engagement, ensuring participants return home prepared to engage their communities as part of the 2020 civic engagement campaign.
"How can this intensive enhance the social justice work I'm already doing?"
This intensive will also carry forward and strengthen the work of the Brit Olam, our network of communities working together to make change either geographically by state or by shared issue area. As we announced at the Consultation on Conscience, these issue-based cohorts are the newest way that Reform Jewish communities are working together to take action and make change, renewing and strengthening their commitment to the Brit Olam.
If your congregation or community is already engaging in meaningful social justice work and you would like to join a Brit Olam cohort or state-based project in advance of Biennial, please visit rac.org/britolam. Each Brit Olam cohort meet virtually on a regular basis to share successes and challenges, learn about legislative and policy issues, study Jewish text around their issue, and take collective action through rapid responses efforts.  
As we learn in Pirkei Avot, "Study alone is not enough; our tradition demands action." At the URJ Biennial 2019, join us as we both study and act, working together to bring about a world of wholenss, justice, and compassion.
We can't wait to see you and your congregation at the URJ Biennial 2019 in Chicago this December. Register now to secure your spot at the largest Jewish gathering in North America.
Have something to say about this post? Join the conversation in The Tent, the communications and collaboration platform for congregational leaders of the Reform Movement. You can also tweet us or tell us how you feel on Facebook.
Related Posts
Image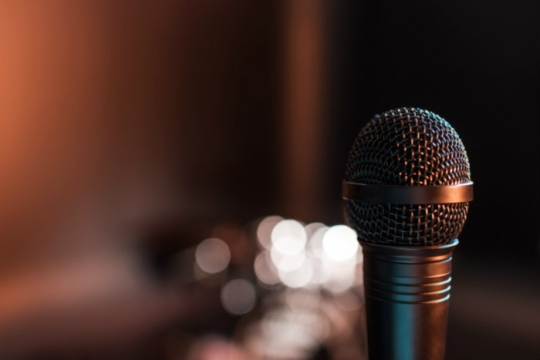 We are two longtime comedians (and even more longtime Jews!) who co-founded The Shalom Collaboration. We create customized, collaborative, virtual, Jewish-inspired improv comedy shows in the middle of a pandemic.
Image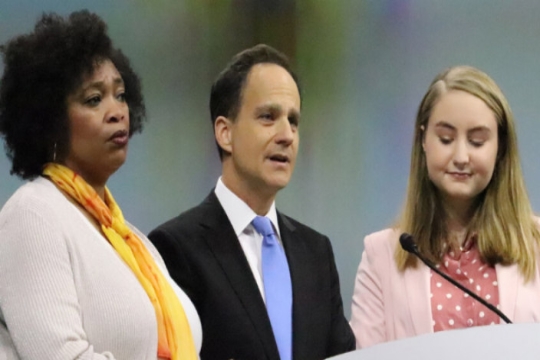 Editor's note: The text that follows was presented before a live audience at the 2019 URJ Biennial.
Image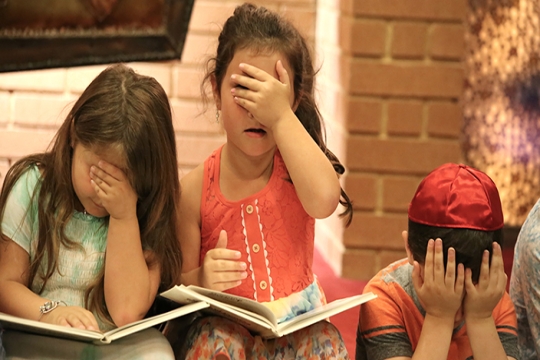 We're thrilled to announce the winners of our 2019 URJ Biennial Photo Contest. We received so many incredible photos depicting the vibrancy and diversity of Reform Jewish congregational life that it was difficult to choose the best.