Image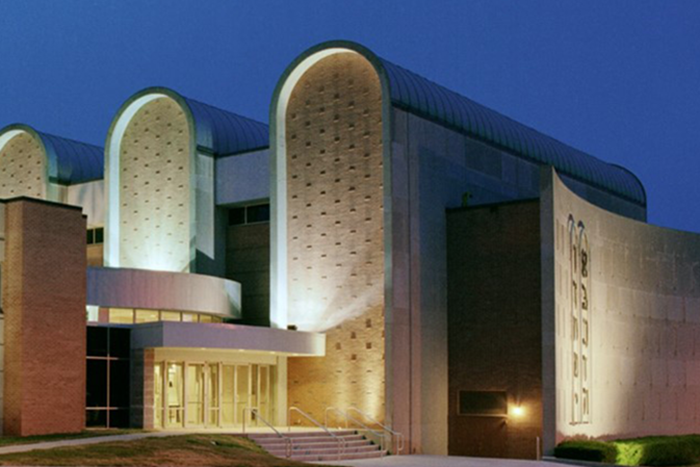 It's been a century and a half since the Union of American Hebrew Congregations, now the Union for Reform Judaism (URJ), was founded in Cincinnati. Since 1873, the URJ has grown into the largest and most powerful force in North American Jewish life, serving nearly 850 congregations and carrying out work that inspires millions of people.
Much has changed in 150 years — and yet, so much has stayed the same. The URJ is still supporting congregations in the holy work of fostering Jewish connection, pursuing justice, , and nurturing the next generation of Reform Jews. The URJ's member congregations are part of a network that has exclusive access to resources, experts, leadership development opportunities, and other tools to remain innovative, relevant, and vibrant.
As part of our ongoing celebration of our 150th anniversary, we spoke with leaders of two of our member congregations, Bolton Street Synagogue and Har Sinai-Oheb Shalom Congregation, both located in Baltimore, Maryland. Though they're not even 10 miles apart, they represent opposite ends of the congregational spectrum in their size, demographics, and length of their URJ affiliation.
We spoke with the rabbi and president of each congregation to better understand their histories, their URJ membership stories, and why being a part of the Movement is such a vital element of their congregational success.
Har Sinai-Oheb Shalom Congregation: Unique histories, a shared future
While Har Sinai-Oheb Shalom Congregation was technically founded in 2019, its history predates the URJ. Har Sinai-Oheb Shalom Congregation is the product of the merger of two of the URJ's oldest member congregations: Har Sinai Congregation, founded in 1842, and Temple Oheb Shalom, founded in 1853. Both were original members of the URJ (then the UAHC) when it was established in 1873.
Today, the congregation is respecting its predecessors' rich histories while proudly forging its own new path as the spiritual home of nearly 500 families, including many new members who never belonged to either of the former congregations.
"The URJ was extremely supportive of us during the merger," says temple president David Buchalter. "They were understanding of what we were going through with our two legacy congregations while also encouraging us and taking a big-picture view. They were always there saying, 'Hey, this can work; let's go for it!"
The URJ's Transition and Crisis Support team offered support every step of the way, including running a leadership training retreat for the newly-merged congregation's transitional board.
"URJ staff asked us, 'What kind of congregation do you want to be? Do you want to be transactional, where people just pay their dues and come to services? Or do you want to be potentially and truly transformational?'" Buchalter says. "They helped us identify who we wanted to be and what it would mean for us to really do that."
The congregation's inaugural senior rabbi is Rabbi Rachel Sabath Beit-Halachmi, PhD, a renowned scholar and an active presence in the Reform Jewish community. Upon taking the position in 2021, she and Buchalter participated in the URJ Shallat Rabbinic Transition Seminar, a three-day program that focuses on transition management and fostering sacred partnerships.
"We've taken advantage of so many of the URJ's resources for our lay leaders," Rabbi Sabath says. "We're very committed to the Religious Action Center, and we send our kids and teens to various URJ Camps. We have a really profound commitment to engaging in discussion about Reform process ideology and theology."
Bolton Street Synagogue: Now part of the larger Reform family
Bolton Street Synagogue is one of the Reform Movement's most recent member congregations, but it's no new kid on the block. It was first founded in 1986 as a nondenominational congregation, before deciding to become affiliated with the URJ in 2016.
"It became clear that our values aligned most with the Reform Movement, and the URJ offered us so many resources to do our work," says current temple president Leslie Margolis. "At the heart of who we are is our commitment to social justice, our approach to equity, equality, disability [rights], and LGBTQ+ rights — every part of what we do aligns with Reform Judaism."
By joining the URJ, the congregation gained access to the Central Conference of American Rabbis' Rabbinic Search Services, which was invaluable in its search for a new rabbi. In 2017, the Bolton Street Synagogue hired Rabbi Andy Gordon, who was ordained by Hebrew Union College-Jewish Institute of Religion and has long been active in the Reform Jewish community.
"The congregation already felt like a Reform synagogue in many ways, in terms of the worship, values, and what it stood for," says Rabbi Gordon, who previously served two Reform congregations in New York.
"But now," Margolis says, "we feel like we're part of a bigger family."
Rabbi Gordon leads the temple's high schoolers on an annual trip to Washington, D.C. for the RAC's L'Taken Social Justice Seminars. The congregation recently sent its incoming president to the URJ Scheidt Seminar (which Margolis attended virtually at the start of her term). They've participated in URJ leadership development opportunities for board members and congregants, including racial equity, diversity, and inclusion trainings, and recently enlisted the URJ's help in revising their congregational ethics code.
"Congregants don't always realize all of the resources that the URJ provides us," Margolis says, "but there's so much that we're able to tap into now that we're affiliated."
This year, the URJ celebrates 150 years of providing vision and voice to transform the way people connect to Judaism. While much has changed over the years, we remain committed to and passionate about helping Reform congregations unite tradition and modernity by staying adept, agile, creative, and iterative. Together, we're ensuring strong Jewish communities today and for generations to come.