Image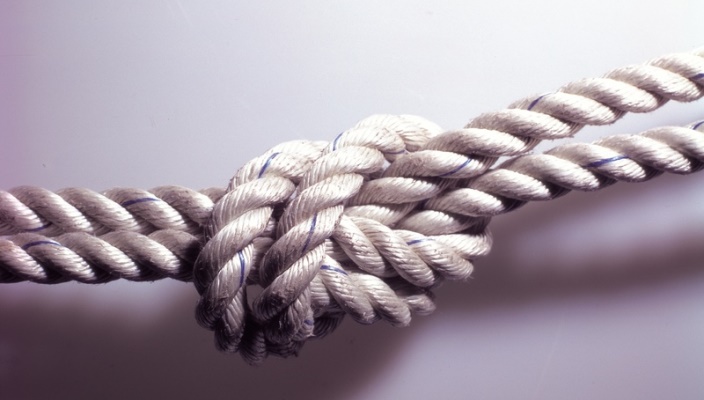 In Jewish tradition, the theme of partnership is one that arises again and again: Adam seeks an appropriate partner from among God's creations; Moses and Aaron are two brothers whose strengths and leadership skills complement each other; King Saul and King David both depend on Samuel the prophet to make them better rulers. Indeed, even our Reform Jewish values assert our belief that we are God's partners in the work of tikkun olam, repairing the world.
In our ever-changing, interdependent world, congregations are increasingly looking outside themselves for partners in the community that can enhance their programmatic offerings and increase their overall impact.
A number of Reform congregations selected as URJ Belin Outreach and Membership Award winners and honorable mention recipients are working successfully with local partners to transform their congregations:
Partnering with other congregations: Central Synagogue of Nassau County in Rockville Centre, N.Y., partnered with the nearby Reconstructionist Congregation Beth Emeth to create the 430 DeMott Initiative, a transformative approach to congregational programming. Events regularly take place outside the synagogues' walls, including Shabbat on the Beach, a Hanukkah craft event held at a local craft store, and a Sukkot event with organizations working to combat homelessness in the area. The group uses social media extensively to publicize the programs to members and within the broader local Jewish community.
Partnering with other Jewish organizations: Temple Sholom in Vancouver, B.C., works with its local Federation and a Federation-run group for Jewish young adults to create stronger communal Jewish life in Vancouver. With the creation of East Side Jews, a series of innovative Shabbat, holiday, and social justice events run in a wide variety of settings, the congregation meets people where they are and builds relationships among local Jewish families.
Partnering with the larger Jewish community: Congregation Kol Ami in Elkins Park, PA, hosted a conference called "Kindness Counts: Welcoming and Inclusion of LGBTQ Jews and Their Loved Ones into the Mishkan," conceptualized in partnership withPROUD, the Philadelphia's Jewish LGBTQ consortium. The conference engaged area synagogues of all denominations, whose participation led to thoughtful, inspiring ideas and concrete next steps for creating a more welcoming, inclusive Jewish community.
Whether your congregation is in a city with many other synagogues and Jewish organizations, or in a town with a small Jewish population and few Jewish communal resources, opportunities for meaningful partnerships abound, if you're open to them.
First, identify your congregation's shared goals and topics for collaboration, then reach out to possible partners to build successful relationships that respect differences and maintain individual congregational authenticity. As these award-winning congregational programs demonstrate, we can be stronger together.
The URJ's Belin Outreach and Membership Awards – funded through the generosity of David Belin, z"l – are presented to up to 16 congregations for initiatives that demonstrate the concept of audacious hospitality by actively welcoming and integrating those new to Judaism, creating relationship-based engagement models, or engaging and retaining members with innovative practices. This post is the third in a series highlighting Belin Award-winning programs and the principles that guided their development. 
To learn more about audacious hospitality strategies and tools, attend the Union for Reform Judaism's Biennial 2015, from November 4-8 in Orlando, FL. With 5,000 attendees from around the world, the Biennial is the largest Jewish gathering in North America. Learn more and register at urj.org/biennial.
 
Jessica Ingram, a member of the URJ's Strengthening Congregations team, is the manager of Communities of Practices.
Related Posts
Image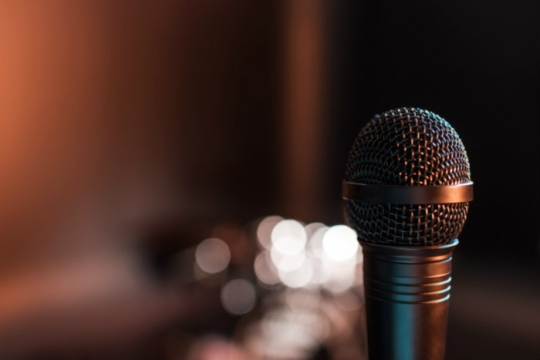 We are two longtime comedians (and even more longtime Jews!) who co-founded The Shalom Collaboration. We create customized, collaborative, virtual, Jewish-inspired improv comedy shows in the middle of a pandemic.
Image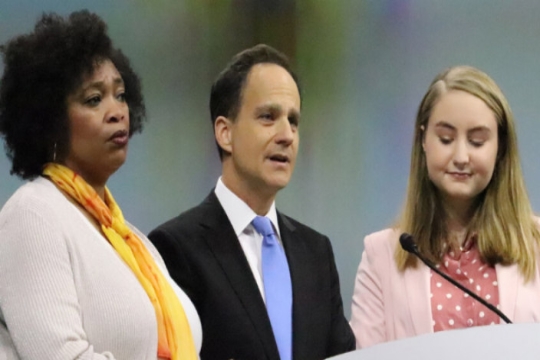 Editor's note: The text that follows was presented before a live audience at the 2019 URJ Biennial.
Image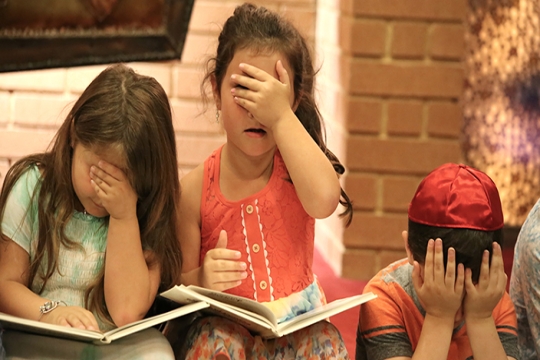 We're thrilled to announce the winners of our 2019 URJ Biennial Photo Contest. We received so many incredible photos depicting the vibrancy and diversity of Reform Jewish congregational life that it was difficult to choose the best.