Image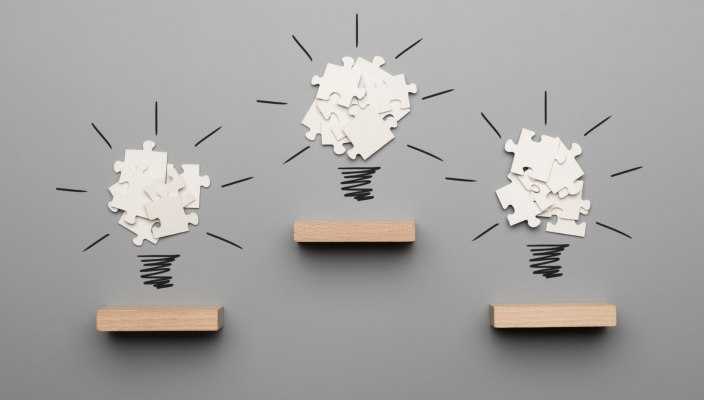 It's that time of year when congregations start to form their board nominating committees, and committee members begin to think about the board vacancies they will have to fill. You may be considering which current congregational leaders might be ready for the next step of their leadership journey or, perhaps, which individuals might be best positioned to contribute to high-level conversations regarding the strategic direction of the congregation, long-term resource management, or policy decisions.  
Nominating candidates who can effectively be involved in the three modes of governance is very important. At the same time, I want to propose three board roles you should have that you may not have thought about.
1. The environmental scanner
No, this is not a new electronic gadget. The environmental scanner is a person whose job it is to stay on top of the latest trends and happenings in the Jewish world, in your local community, and in other nonprofit circles.
This person loves to read, listens to podcasts, and rolls around new ideas in their head. They are able to identify something that's worth sharing with everyone else to read – and that's exactly what they do. On a regular basis, they forward articles and links to your entire leadership team, and on a regular basis, you set aside time at board, staff, and other leadership meetings to review a few of the things they have sent and discuss the implications for your congregation.
It would be a good idea for your environmental scanner to regularly read resources, including but certainly not limited to:
News outlets such as JTA, The Forward, The Jewish Week, Tablet Magazine, Israeli newspapers, your local Jewish news site and more
Blogs and other content sites like HUC College Commons, eJewish Philanthropy, Judaism Unbound, Clergy Leadership Incubator Synagogue Innovation Blog, Daf Yomi, and Kenissa Communities of Meaning Blog
The URJ's Inside Leadership blog and conversations in The Tent
The Reform Movement's social media channels
ReformJudaism.org content (such as Jewish holiday content, blog posts, and podcasts)
When your environmental scanner finds something good, they should also post it in the relevant group in The Tent and add the hashtag #WeRead so congregational leaders across North America can be in the know and join the conversation.
2. The URJ liaison
The URJ liaison's job is to make sure your congregation is getting the most out of its membership in the Union for Reform Judaism. This person keeps up with the "Dates & Deadlines" and "Resources & Opportunities" sections of the URJ's Inside Leadership newsletter (delivered the first and third Tuesdays of the month) and makes sure your leadership is aware of relevant offerings. They may also liaise with people participating in URJ projects – from teens going to the L'Taken Social Justice Seminar to the leaders who took the URJ Congregational Finances Courses, to understand the value of the connection to the URJ.
When a question or need arises in your congregation, this person is the one to say, "I wonder if the URJ can help us with that." Then they can contact the URJ Knowledge Network team, turn to The Tent, or reach out to their other URJ contacts.
3. The youth leader
The third role is for a teenager in your community. The purpose of this role is three-fold: to raise the youth agenda in the minds of board members; to give a young person in your community an incredible leadership opportunity; and, maybe most importantly, to have the youth voice represented about issues that matter to them.
This perspective will help your congregation engage more of its teens, which is a critical component of maintaining strong, relevant congregations now and in future generations. It might be that this position needs to rotate among several teens; you can figure out what would work best for your congregation. But it's a vital way to ensure that the views of your young leaders and members are represented in the room.
Governing a 21st-century congregation is a multifaceted endeavor. Adding these three roles to your board can help your leadership stay on top of current trends, gain new perspectives, and access valuable resources that your congregation can benefit from. To assist you in making informed and thoughtful decisions about who to elect to these and other board roles, the URJ developed a new resource, Running a Congregational Nominating Committee. This resource can further help you identify and recommend a strong and diverse slate for your board, whose members will shape the future of your congregation.
The URJ is publishing a collection of resources on 21st-century congregational governance. Stay tuned for updates in the Leadership and Governance group in The Tent, or browse the hashtag #GovernanceBestPrinciples to access existing materials.
Have something to say about this post? Join the conversation in The Tent, the social network for congregational leaders of the Reform Movement. You can also tweet us or tell us how you feel on Facebook.
Related Posts
Image
New webmasters Lisa Goldstein, RJE, Co-President Karen Freedman, and Treasurer Michelle Foels share what their motivations for choosing RJ Web Builder 3.0 were, what their experiences were like, and what features they most enjoy.
Image
The URJ Pulse Survey and the newly expanded URJ Pulse+ Survey showed that participating congregations were experiencing similar trends. Having the ability to compare your data with that of other URJ congregations will paint a picture that will help you assess where you are and share a more detailed story with your congregants and donors.
Image
Email and other technologies are a huge factor in why employees feel like they're always on the clock. This "always-on" culture accelerated while synagogues began facing declining membership before the pandemic and has only intensified since. Even if clergy or staff are cut, the work demands don't decrease. As a result, remaining clergy or staff or volunteers are even more overwhelmed and are burning out at alarming rates.