Image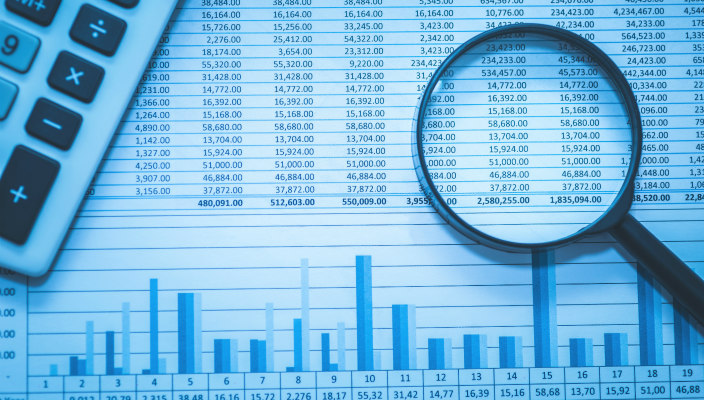 As a congregational treasurer, you know that your role is often a challenging one, as you're expected to balance congregational goals with financial realities. That's a tall order!
While all leaders have a fiduciary responsibility to their congregations, the treasurer's role additionally requires both technical and communication skills in connection to the financial health of the congregation. This requires a treasurer to provide clear and accurate financial oversight and reporting.
The role of the senior financial lay leader requires a variety of additional skills, from financial management, planning, and projections to maintaining a focus on the sacred nature of the work and the congregation's mission – and sometimes this complicated mix of skills and tasks can get lost in the pressure of financial details and challenges.
It's important to remember that no congregation can survive and thrive without meaningful financial oversight and leadership. Here are four things every synagogue treasurer should bear in mind.
1. Your sacred partners are in this work alongside you.
As the treasurer, you are the primary lay leader responsible for the congregation's finances – but you also have sacred partners to help you. As you begin or continue your role as treasurer, consider who these sacred partners are in your particular role.
As the treasurer, you should regularly be in touch with the congregation's president, executive committee, executive director, clergy, and professional staff (if applicable). Other lay leaders involved in the finance committee or development committee are also good sacred partners.
In your sacred partnership meetings with these individuals, you can and should discuss the budget, revenue and expenses, and important financial decisions and potential impacts (all as applicable).
2. Your treasurer's report is vital to your work.
A treasurer's report is a document, shared at every board meeting, that displays current, accurate, and relevant financial information. It is part of the treasurer's fiduciary responsibility to make this information clear and understandable to the board of directors. (In some congregations, this document is equivalent to a financial dashboard.)
The report will vary by congregation but, in general, includes:
a report on the current budget projections
a brief summary of the important available funds and expenses
bottom-line numbers from the balance sheet or statement of activities
important events, programs, campaigns, revenues, and expenses currently affecting the congregation's finances
You can generate this report from your congregation's accounting software program, or you can build it manually using a program like QuickBooks. Whichever way you create it, we recommended preparing the report in collaboration with the congregation's bookkeeper, executive director, or finance professional on staff (if applicable).
3. Establishing internal controls will protect your congregational assets.
Internal controls are a set of processes and/or procedures that ensure the congregation is run effectively and efficiently, including having reliable financial reports and being compliant with federal and local regulations and laws. Internal controls work to prevent the misuse and misallocation of congregational assets – an area in which most congregations need to improve.
Here are a few examples of internal controls you can implement in your congregation:
Ensure that the person who opens/receives checks is not the same person who deposits them in your congregational bank account.
Keep cash locked away.
Take checks to the bank to be deposited as soon as possible.
Conduct a background check on all employees, especially those who handl money.
4. Your resources should align with your goals.
The role of a treasurer is to check that the congregation's resources are in alignment with the congregation's goals. The treasurer must present a clear and accurate view of the congregation's financial position, allowing leadership to make decisions that will lead to transformational and/or disruptive change.
As treasurer, take the opportunity to review your congregation's mission and vision statements and compare it to the ways your congregation allocates its resources. This is a worthwhile exercise for treasurers to explore the concept of mission-based budgeting and determine whether your congregation can apply these aspects of your work to your budgeting process.
The URJ is pleased to announce that we have a new online training course available for congregational leaders who serve their congregations in the role of treasurer, vice president of finance, secretary of finance. To register for the course
Related Posts
Image
2023 marks the 150th anniversary of the founding of the Union for American Hebrew Congregations - now called the Union for Reform Judaism. What should this milestone mean?
Image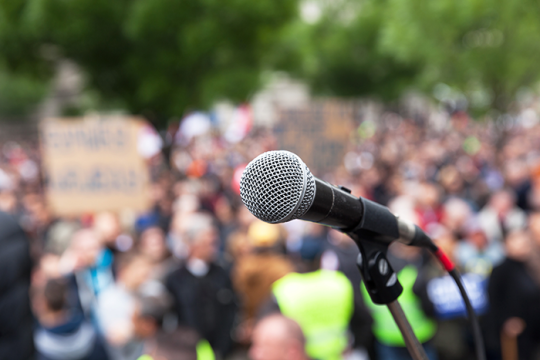 The rise in antisemitism and hate speech on Twitter in recent months has been deeply concerning to us as Jews. Though social media platforms in general must do more to combat hate, Twitter has a particular responsibility to act in this moment.
Image
Here is a list of 11 URJ resources your congregation should take advantage of in the new year.