Image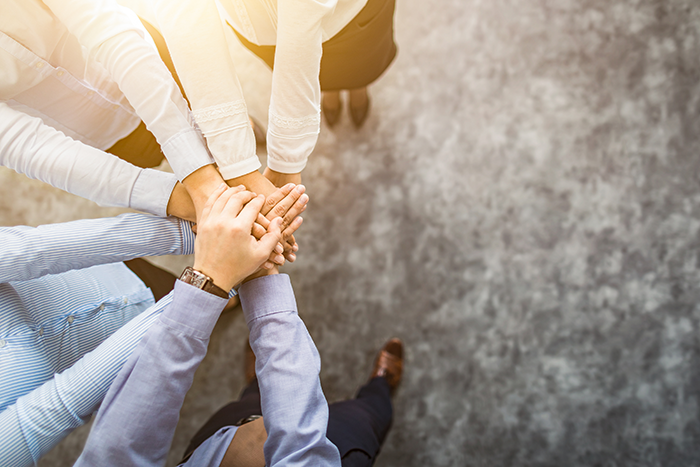 To say that the past month has been challenging is a gross understatement. The tragic situation that has unfolded since the brutal Hamas attacks in Israel on October 7 is heartbreaking for all. The rise of antisemitism around the world is frightening. As congregational leaders, we find ourselves faced with a new set of circumstances.
The effects of the events of October 7 have resonated differently with different people. More people are seeking comfort, connection, and community. Our Reform Jewish community is uniquely positioned to provide this. We should be leaning into opportunities to help bring people into our communities.
We need strong leaders who are committed to our communities and can make things happen.
But context is important, too. How do we educate our leaders to meet these needs in this new environment and in an environment where it feels urgent?
The URJ is here to help with two different offerings. First, on Sunday, February 25 from 12:00-5:00 p.m. ET, we will be hosting an online URJ Leadership Bootcamp, expanding on last year's Presidents' Bootcamp. The online program will feature a keynote presentation and workshops focused on building foundational leadership skills such as:
Governance 101
The Staff-Lay Partnership
Understanding Congregational Finances
Boards, Committees, and Task Forces
Constructive Dialogue in the Congregation
Effective Fundraising for any Congregation
Agenda Writing Clinic
Using RACI and MOCHA to Understand Who Does What
Staff Evaluation Models
And more!
This program will be open to any leader of a URJ congregation - board members, committee chairs, and even people you would like to engage as future leaders. We are committed to our leaders and those who are true assets to our communities. If you know anyone who fits into these categories, please encourage them to join you at the Leadership Bootcamp. Register for the Bootcamp program here.
Second, The URJ Scheidt Seminar for Congregational Presidents, Presidents-elect, and Co-Presidents has been a safe haven and an exciting forum that inspires presidents, presidents-elect, and co-presidents to gather, share ideas, and dive into their work as leaders while bringing their congregation into a bright, vibrant future. Past participants have said that it is the best leadership program they have ever attended, and many congregations require it for all incoming presidents. This year's Scheidt Seminar will take place March 14 - 17, 2024 in Atlanta, GA. The seminar is open to current presidents, co-presidents, and presidents-elect who have not participated in a prior Scheidt Seminar.
We are equipping our congregational presidents to move our congregations into the future while building communities of equitable belonging. This work is now more urgent than ever.
Made possible through the generosity of the Scheidt Family, this in-person gathering focuses on the role of presidents as leaders and agents of change in the congregation. Throughout the four-day seminar, participants will discuss topics such as developing a membership pipeline, innovation, encouraging diversity, participant engagement, and creating a culture of philanthropy, and they will learn how to build a diverse support network.
During these complicated times, we must seek out the glimmers of light and hope and lean into our need for community. We need leaders who can help make that happen. Now is the time to strengthen our leaders.
Registration is now open for the URJ Leadership Bootcamp on February 25, 2023. Register for the Bootcamp program here.
Registration for the March 2024 Scheidt Seminar will open at the end of November. Please email scheidtseminar@urj.org to receive information when registration opens.
Related Posts
Image
Registration is open for the second cohort of the Clal Belonging Project. At the heart of the project is a congregant survey that measures belonging through congregant's self-reported experiences of feeling "Noticed, Named, Known, and Needed."
Image
This is the time of year that many congregations form new boards. Here are a few ways your board can strengthen your leadership using resources from the URJ.
Image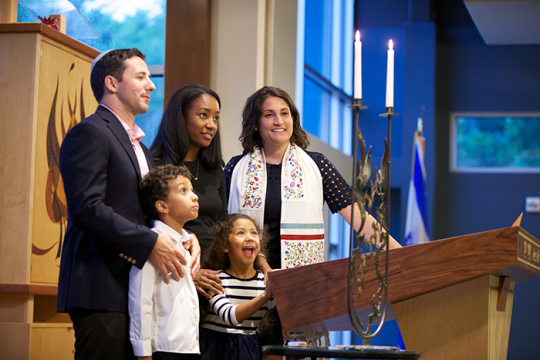 We are excited to launch New Ideas Around Engagement: a URJ Series! In this series, you'll explore ways to create a community of belonging alongside others who want to go beyond hospitality and think differently about their communities' engagement goals.