Image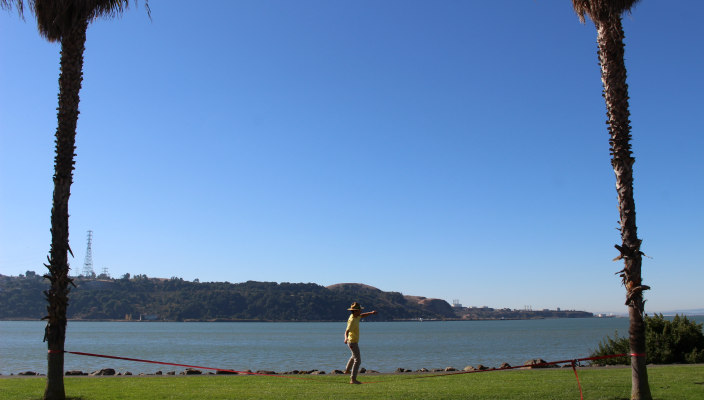 A few weeks ago, we were devastated when the site of  URJ Camp Newman, in Santa Rosa, CA, was badly damaged in the wildfires that caused widespread deaths and destruction in Northern California. 
Now, we are thrilled to announce we have found a beautiful home for Camp Newman's Summer 2018 season thanks to the determination of the Camp Newman and URJ staff and the incredibly generous and tenacious help from our larger community.
This coming summer, the Camp Newman community will gather at California State University Maritime Academy (Cal Maritime) on the shores of the San Francisco Bay in Vallejo, just a short drive from Santa Rosa and San Francisco. We're calling it "Newman by the Bay!" The campus is breathtaking: a mixture of hillside living and Bayfront recreational areas with plenty of trees, expansive green lawns, large athletic fields, an Olympic size pool, and fun programming areas (Beach Volleyball, anyone?). This site will allow us to do all of the activities our campers love (Ultimate Frisbee, swimming, basketball, art, music, song sessions) as well as allowing us to gather together for meals and Shabbat. And, of course, campers will experience the same Camp Newman culture and community that leads to making great friendships and experiencing life-changing moments.
With the site now selected, the entire Camp Newman staff is excited to welcome new and returning campers to register for Summer 2018 Camp Newman by the Bay, starting on Sunday, November 12. To mark the occasion, we will be hosting a special Facebook Live Shehecheyanu (celebratory) moment for the whole Camp Newman community taking place live at 12:00 p.m. PST on URJ Camp Newman's Facebook page. We hope you will join us!
There are many blessings that have brought us to this point. We cannot express thanks enough for the outpouring of love and support from the Camp Newman community, the broader Reform Movement, our URJ congregations and faculty, and so many others. Hearing from all of you has been overwhelming and heartening. The impact that Camp Newman has had on so many has rarely felt as palpable as it does right now. It is a powerful reminder that camp is about our holy community, our kehillah kedosha.

Ruben Arquilevich is the executive director of URJ Camp Newman. Rabbi Erin Mason is the camp director.
Related Posts
Image
When adults find out about my job as director of URJ 6 Points Creative Arts Academy, many of them say the same thing: "I wish that had existed when I was a kid!" I know how they feel.
Image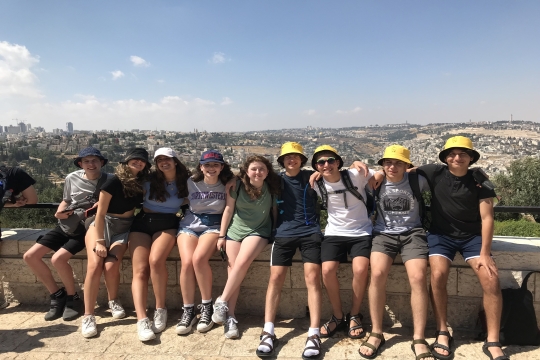 We are excited to announce that, thanks to a generous commitment from RootOne LLC (seeded by The Marcus Foundation and powered by The Jewish Education Project), the certificate will now be worth $3,250!* We hope that this increased amount allows all Reform Jewish teens to travel to Israel as a rite of passage.
Image
Summer 2022 was full of opportunities and growth. We celebrated the joy and beauty of camp and Israel experiences, infused intention and meaning in our planning and programming, and enabled campers, summer immersive participants, and staff to create communities of respect and belonging.