Image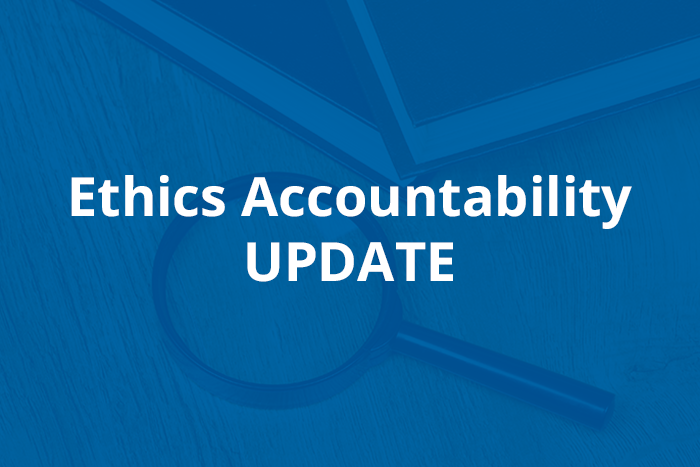 We are sharing this update on our ethics accountability work as part of our ongoing commitment to transparency, protection of every member of our community, and to the implementation of recommendations from the Debevoise & Plimpton investigation report.  We are critically aware of the tremendous work that the URJ needs to do and are listening carefully to victims and survivors, as well as others who are partnering with us, to foster a lasting culture of accountability, protection, and safety for all, where misconduct and abuse are never tolerated.     
There is no position too important and no person too powerful to escape accountability for misconduct or abuse. We meant it when we said that we believe victims and survivors and that we take all reports and allegations seriously. We should have reiterated that commitment in our most recent message and apologize for failing to have done so. We commit to ensuring that future communications explicitly reaffirm these core beliefs that are central to the work we are doing.  
As a reminder, if you have experienced or witnessed any type of harassment, abuse, or misconduct, please reach out to report@urj.org (which goes directly to Missy Johnson, URJ General Counsel and Vice President of People & Culture) or URJInvestigation@debevoise.com (which goes to the outside, independent investigator). Both will provide a supportive, private space for anyone to share their past or current experiences. Every effort will be made to ensure desired confidentiality in accordance with legal requirements.
Over the past 90 days, we have completed the following actions:
Creation of new and upgraded safety protocols and training programs to be used for all programs, beginning with all North American camps and teen programming, and all Israel travel programs:
new online training module developed by CampSafe added to annual orientation of all full-time and seasonal camp/youth programming staff and faculty, including directors, assistant directors, and unit heads
refined clear statement of expectations around safety and anti-bullying for all staff, seasonal staff, participants, and visitors, including a signed brit from each person acknowledging consequences of non-compliance 
developed new anti-bullying training resources
created "train the trainer" youth protection module specifically for all staff to use to train youth participants upon arrival 
Enhanced and publicized protocols for all URJ programs related to complaints of any type of harassment, abuse, and misconduct:
new protocols address prevention, complaint handling, incident reports, and escalation to URJ leadership for investigation, protective action, and mandated reporting 
protocols are now easily accessible and shared with employees, program participants, volunteers, parents, and any other individuals who are part of URJ communities 
Severance agreement confidentiality/non-disparagement provisions:
enhanced efforts to avoid unintended consequences of silencing victims and survivors during regular employment separation situations (e.g., when using severance agreements to provide post-employment compensation to laid-off employees)
informed former staff that the URJ will not enforce severance agreement confidentiality/non-disparagement provisions when victims and survivors report misconduct though designated reporting channels
revised our agreements to clearly state that signers are not prohibited in any way from reporting misconduct and abuse through designated reporting channels 
survivors and victims may also share their stories as part of restorative processes and future agreements will reflect this policy 
Learning from our community: 
organized and participated in gatherings with URJ camp communities, URJ employees, and Jewish professional groups
plans in place to facilitate, attend, and participate in further gatherings 
Established working groups:
leadership in place for each group 
participants will include victims and survivors, staff, lay leaders, movement partners, and other Jewish professionals
groups are focused on restorative processes (including t'shuvah), congregational ethics codes, and lay-leader and volunteer training and education
We need and must center the voices of victims and survivors in this work, and welcome other partners to contribute to these efforts as well.  If you would like to serve as a resource, or share your feedback, on any of these issues, or would like to see any of our training materials, please reach out to Shelley Niceley Groff, Chair of the Ethics Accountability Task Force (sngroff@gmail.com) or Missy Johnson, URJ General Counsel and Vice President, People & Culture (mjohnson@urj.org).
The safety of every person in our community is our sacred moral responsibility. This is, and always will be, our highest priority.
Rabbi Rick Jacobs
(he/him)
URJ President
Jennifer Brodkey Kaufman
(she/her)
Chair, URJ North American Board of Trustees
Related Posts
Image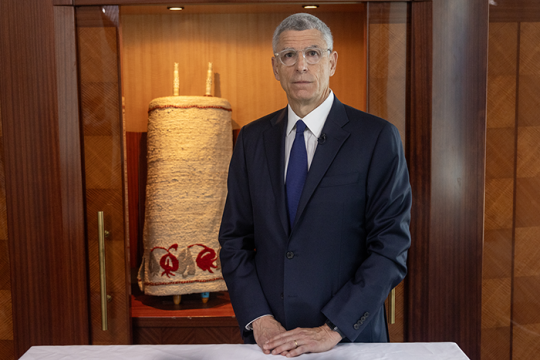 As Yom Kippur 5784 approaches, our commitment to making amends and pursuing restorative justice remains resolute. Even as the final shofar blast sounds at the end of Neilah, we will continue to hold ourselves accountable and atone for the harm suffered by victims and survivors. We will never shirk this challenging, morally demanding work. 
Image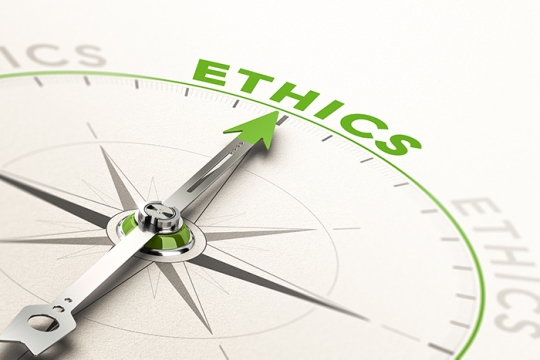 The URJ recognizes that transparency must include effective communication with victims/survivors and the greater community, and we want to share our progress as we continue to implement and uphold our commitment to ethics accountability. On the URJ Ethics Accountability webpage, you will find a...
Image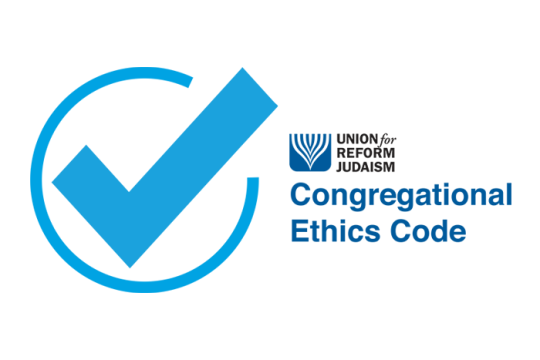 The URJ is committed to ensuring that our environments are safe, equitable, and inclusive. As part of our ongoing work to create a culture that prioritizes safety and accountability, we encourage every congregation to craft and adopt a congregational ethics code.