Image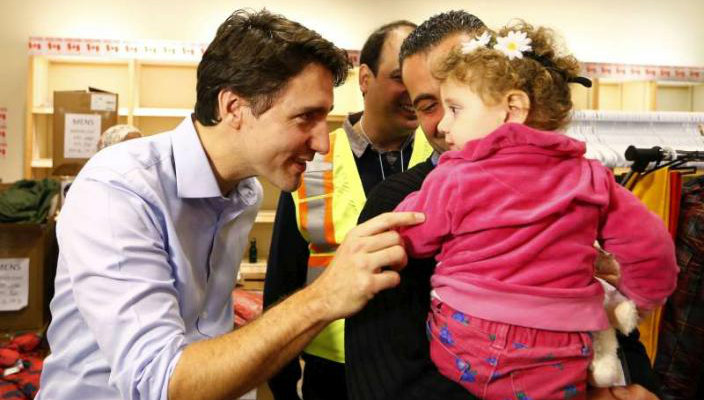 Imagine you are running for your life. Your survival depends on the mercy of strangers. Your home is in ruins and your neighbors have fled. There is no turning back. When you reach the crowded camp, you join thousands who ache for a life they will never know again. Exhausted aid workers explain that you'll need to wait. You close your eyes and pray, day after day after day.
For millions of refugees, this is reality. But refugees are nameless and faceless, aren't they? Far away from our lives...do we turn and look the other way?  
A congregation at Temple Sholom in Canada chose a different path. Hearing a call to action, this congregation decided to privately sponsor two families from Syria. (View Rabbi Daniel Moskovitz's "Love the Stranger" sermon here.)
Private sponsorship, a practice available in Canada's immigration and citizenship system, allows groups of faith or five or more citizens (Groups of Five) to come together and sponsor refugees through the long immigration process and resettlement into Canada.
Related Posts
Image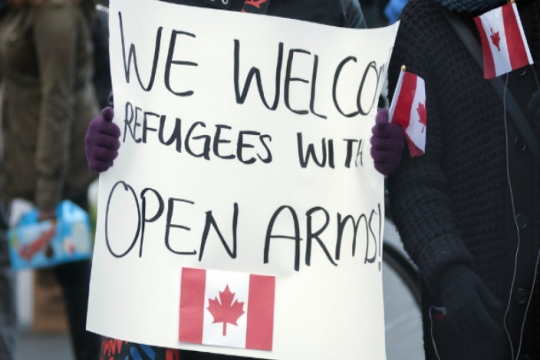 In late 2015 and early 2016, members of the Holy Blossom Temple community in Toronto raised funds to sponsor two Syrian families.