Image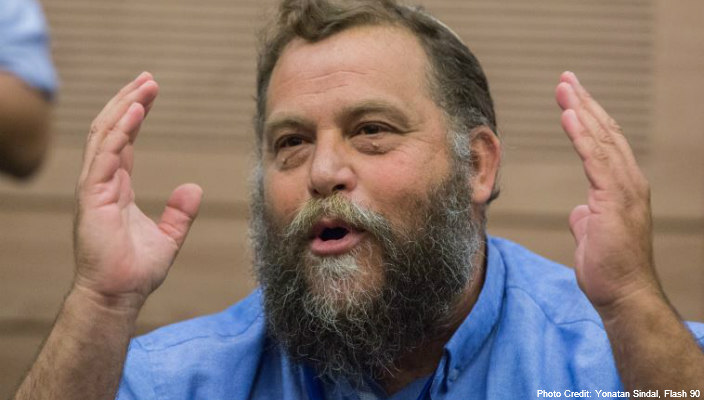 The Israel Religious Action Center (IRAC) is intensifying its campaign against Lehava and its chairman, right-wing activist Bentzi Gopstein. Over the past few days, IRAC has launched an online campaign including a 90-second video clip urging Attorney General Avichai Mandelblit to prosecute Gopstein for incitement to violence against Arabs and for allegedly exploiting disadvantaged minors for his purposes. The short clip shows Gopstein expressing support for the torching of churches and personally attacking an Arab youth. IRAC is also asking the public to join 10,000 citizens who have already signed a petition over the past month opposing hate and racist messages allegedly disseminated by Lehava.
Alongside the clip and petition, IRAC this week released unusual statistics relating to Lehava's activities on social media. An examination undertaken in March this year by the Vigo research company, part of the Yifat Group, showed that Lehava, through its activists, is the most significant generator of online hatred against the Arab population. The organization is responsible for uploading some 200,000 posts a year to Facebook, Twitter, and Instagram.
The statistics were collated at the request of the Katznelson Foundation and are presented under the title Hate Report. The figures show that an offensive statement against the Arab public is posted every 6 minutes, while a call for actual physical violence is posted every 27 minutes. The study claims that almost half of the discourse on social media concerning Lehava praises Gopstein and expresses approval of his attitudes and beliefs. The remaining half includes curses, attacks, and calls for violence such as "Death to Arabs, "Eliminate the seed of Amalek," "Burn churches," and so forth.
Read the rest of this story on the Israel Religious Action Center's website. (Note: This story was originally published in Hebrew in Ma'ariv.)
Related Posts
Image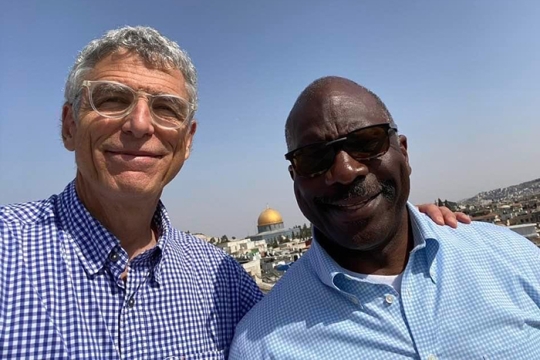 Last week, we traveled together to Israel and the Palestinian territories with a remarkable group of Black civil rights leaders and Reform Jewish leaders, including those who sit at the intersection of being Black and Jewish. We imagined that there would likely be bumps along the way, and there were. However, our group knew one another from our ongoing social justice and racial equity work in the United States, so there was a reservoir of goodwill and commonality that served us well.
Image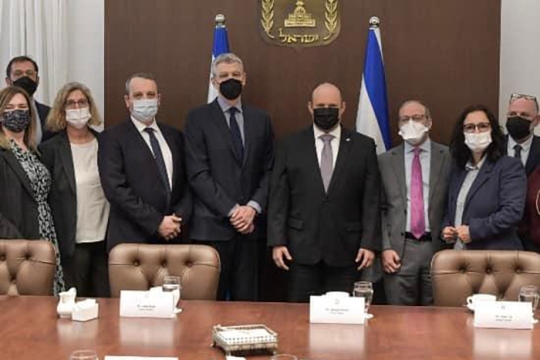 In meetings with the President of Israel, Isaac Herzog, Defense Minister Benny Gantz, Finance Minister Avigdor Lieberman, Transportation Minister Merav Michaeli, and Foreign Minister and Alternate Prime Minister Yair Lapid, we discussed the crisis in Ukraine, the future of the Kotel, ensuring more funding and rights for non-Orthodox Jews, combatting racism, and stopping extremist violence against Palestinians, in addition to other pressing issues.
Image
We joined Women of the Wall (WoW) for what were supposed to be services celebrated at the Kotel, the Western Wall. Unfortunately, rather than an experience in entry to sacred space, our students experienced what it means to be denied entry to sacred space.