Image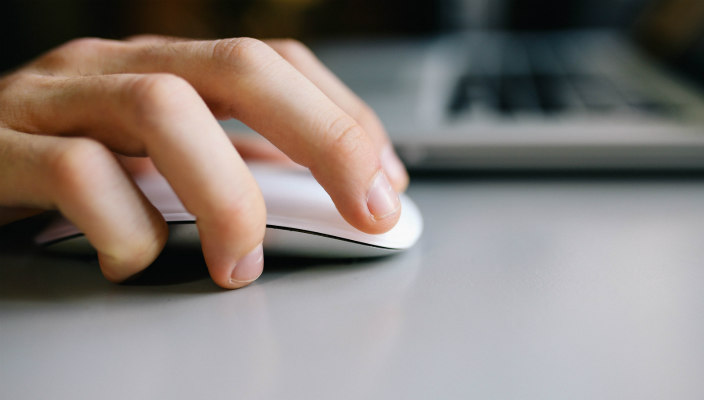 As a kid, there was never a reason to touch pound sign on my telephone keypad. I just had to dial the seven-digit number, and almost immediately I got to speak to the exact person I needed to. My, how things have changed since then, from 11-digit telephone numbers to proliferation of social media, which has brought about a renaissance of the pound sign.
The pound sign symbol, now commonly called the "hashtag sign," first became an integral part of Twitter, allowing any word or phrase to become a hashtag. For instance, if I tweet about a Shabbat program at my synagogue and add the hashtag #ShabbatShalom, that hashtag becomes a link. When a user clicks on that link, they'll see all the tweets from other Twitter users who have included the same hashtag in their tweets – posts from around the world wishing everyone a Shabbat shalom!
In The Tent, the communication and collaboration platform for leaders in the Reform Movement, we are able to take that hashtag functionality a few steps further. In The Tent, hashtags are called "topics," and one or several topics are commonly attached to posts or resources shared in The Tent. As on Twitter, these topics are clickable, but in The Tent (built in the Yammer platform), clicking through will show you every comment, resource, poll, image, or user to which that topic is attached.
Let's go a little bit deeper:
See all posts with a common topic.
Let's say you're trying to grow the membership at your congregation. You can click on the #Membership topic at the bottom of post or resource, and you'll be taken to a page that aggregates all the posts and resources using that hashtag.
Get alerts when a particular hashtag is used.
While you're working on membership issues at your congregation, and you may want to receive alerts whenever the membership topic is used in The Tent. All you need to is click on the #Membership topic link and then click the "+Follow" button to stay up to date. Voila! You'll get an alert whenever that hashtag is used.
Add your own hashtag.
If you're posting information in different groups about a certain subject, or you see existing posts that are of interest, you can connect those posts using a topic. Just click on the three dots below any post in The Tent, select "Add Topics" from the menu, and enter the topic you wish to use. If the topic already exists, you'll see it appear. If it doesn't yet exist, then you can add it as a new topic. Now that this unifying topic is attached to several posts, you and other users can click on the topic link to see all this information neatly collected on a single page.
Share information with your temple leadership.
Say you're investigating streaming worship online at your congregation. You may want to make a post yourself, or comb The Tent to see what else has been discussed, and attach a topic unique to the work you are doing. If you add a personalized topic – say, #BethShalomStream16 (click through for a real example!) – to the posts you find of particular interest, you can then encourage other leaders at your congregation to follow that same topic. Now everyone is connected to the same information.
Organize and share files.
Topics are an awesome, powerful tool. Stay with me here: When you're working with a number of files in The Tent, you can't organize them into document folders, but you can attach topics. When clicking on, for example, the #BethShalomStream16 link, users land on a search results page. If you click on the "Files" tab, you'll see a list of files with that topic attached. If you want another leader at your congregation to come to The Tent and just see a list of files related to this project, share the link to that page. But other topics can be applied to those same files, almost like putting them in another document folder without moving them around. If you add the #BethShalomWorship16 topic to some of the files, you can send that topic's search-page link to other leaders so they see only a curated collection of information.
For many of us, topics – or hashtags – represent a completely different way to work and to think about how information is organized and shared. If used consistently and wisely, topics become an incredibly powerful way to share information in The Tent that can help the leaders of your congregation collaborate effectively and strengthen programming and administration.
Have something to say about this post? Join the conversation in The Tent, the social network for congregational leaders of the Reform Movement. You can also tweet us or tell us how you feel on Facebook.
Related Posts
Image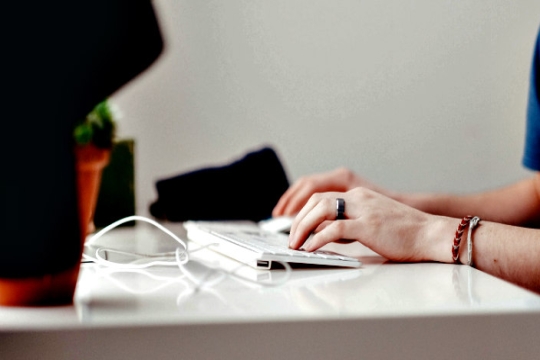 Recognizing that expectations around technology and connection have changed through the years, we have made the decision to move The Tent to a new platform called Mighty Networks, and we think that you will enjoy the new user experience and opportunities to connect and learn together.
Image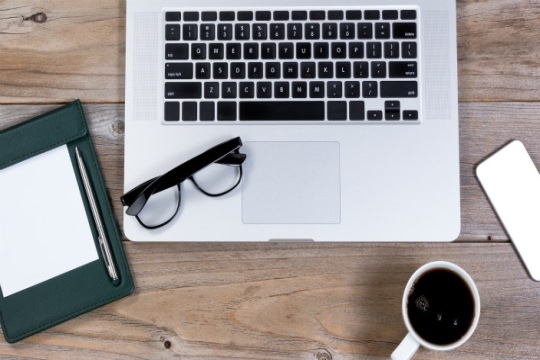 As you plan your communications for the coming year, make sure you take advantage of these resources that are available to your URJ member congregation
Image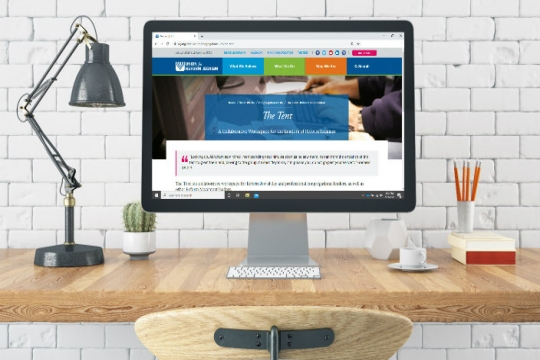 Since its launch in 2014, The Tent has served as communication and collaboration platform for lay and professional leaders of URJ-affiliated congregations. Here are 10 reasons you'll want to be in The Tent.