Image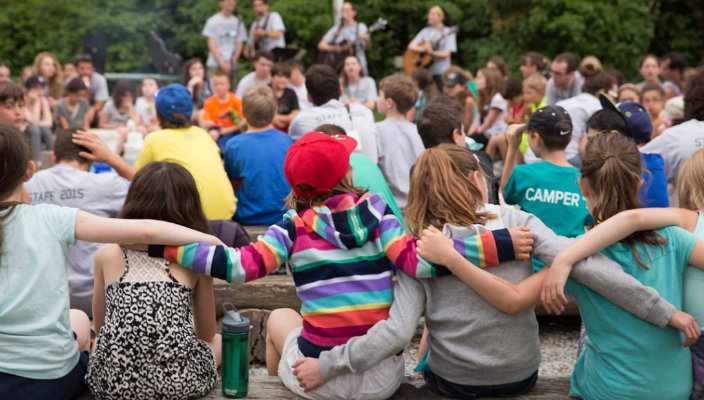 Teens today are coming of age at a time of intense competition. The pressures they feel to be successful at school, in sports, in pursuit of their passions, in their social lives and in romantic relationships, as daughters and sons, and as leaders – are at an all-time high.
Moving Traditions is an organization that addresses the social-emotional needs of Jewish adolescents on their journey of self-discovery. We believe it is our responsibility as a Jewish community to offer our teens guidance in developing stress management skills as they grow into young women and men. Recently, we asked parents who are new to our programs, "Rosh Hodesh: It's a Girl Thing!" and "Shevet Achim: The Brotherhood", which of the issues that their teens are facing concern them most. Their top three answers were academics, social media, and stress. Although stress is the third-greatest concern, the first two, academics and social media, are a couple of the biggest stressors in teens' lives today.
Helping teens understand they are not alone is the first step in reducing their stress levels. In our experiential education program for Jewish teenage girls, Rosh Hodesh, group leaders facilitate discussions around stressors in their teens' lives. The group brainstorms physical signs of stress (like headaches, lack of energy, skin problems, and exacerbated asthma), psychological signs (like irritability, withdrawal, and use of alcohol or drugs), and the effects of stress on relationships. Participants share how moderate stress can be motivating, but too much can be devastating to self-esteem and daily functioning.
Our Shevet Achim groups for boys help them examine and deconstruct the pressures they feel to compete every day. They may participate in a "competition grab bag" activity, in which they compete with actions like "who can do the best moonwalk" or "who can calculate 8x17 in their head fastest" and then share how they felt while trying to be the best. Group leaders help the participants reflect on the benefits of the various – academic, athletic, or artistic – competitions they are currently pursuing.
Working together to find ways to combat stress brings our groups closer. We provide teens a space to discover how Jewish wisdom can help them find balance in a stressful world by deconstructing stories (e.g. what happens to Joseph when he is ranked against his brothers?) and practicing productive stress-relieving activities that we have found to be helpful.  We promote using positive self-talk and mindfulness before, during, and after times of extreme stress, such as: "I have dealt with this much homework before, I can do it now" or "I tried my best on that problem, I can move on," as well as reciting personalized blessings based on Jewish rituals. One way to do this is by adding quiet thoughts of gratitude after reciting the Shema with eyes closed, allowing a moment of calm self-reflection. Our work proves that helping teens find respite in their busy lives is an important gift the Jewish community cannot afford to stop giving.
Beth Tigay, California Director of Moving Traditions, has been an educator for 19 years and is an expert in the social-emotional development of adolescents. Beth oversees 32 partner relationships running 102 Rosh Hodesh and Shevet Achim groups throughout California. She lives in Los Angeles with her husband and their two adolescent daughters, who both love "de-stressing" in their Rosh Hodesh groups. Beth is currently a student in American Jewish University's MBA in Non-Profit Management program.
Have something to say about this post? Join the conversation in The Tent, the social network for congregational leaders of the Reform Movement. You can also tweet us or tell us how you feel on Facebook.
Related Posts
Image
We are proud to share this video from our URJ North American Board meeting, held earlier this month, where we had the distinct pleasure of hearing from Orly Erez Likhovsky, Director of the Israel Religious Action Center of Reform Judaism, and MK Rabbi Gilad Kariv.
Image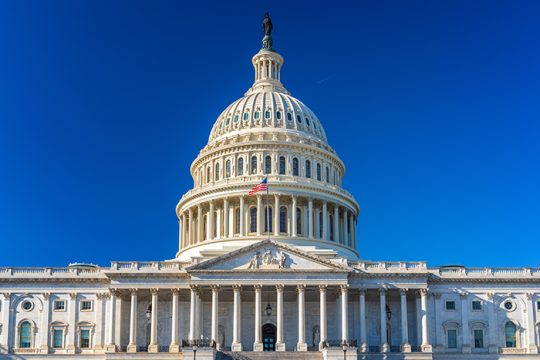 Reform communities across North America have strengthened our Movement's collective power by engaging voters and advocating for racial justice. Let's continue this work on May 10-11 together in Washington, D.C.
Image
When adults find out about my job as director of URJ 6 Points Creative Arts Academy, many of them say the same thing: "I wish that had existed when I was a kid!" I know how they feel.