Image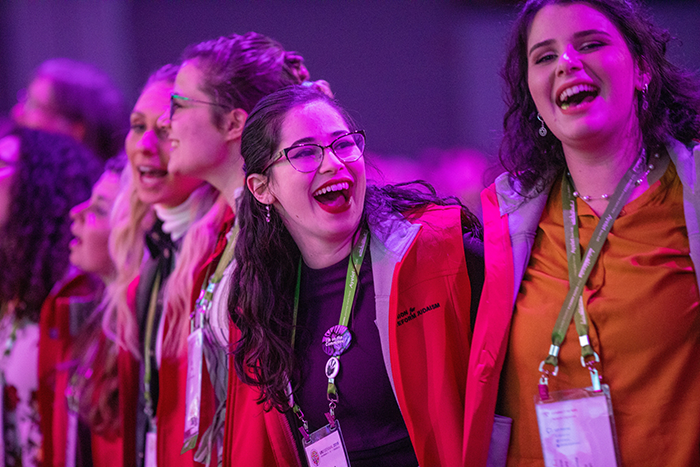 COVID-19 changed everything, especially the way we gather.
The time has arrived for the Union for Reform Judaism and the Reform Movement to gather in person once again, and there is no more perfect time than our 150th anniversary. Leaders, individuals in small and large congregations, and people across North America have said that we need to be together in person now. The passion is there to be with one another - to sing, pray, learn, and remind us of what we stand for.
We know that our world has changed dramatically since we last gathered in 2019. We need to leverage this moment as a Movement to consider what our next 150 years will look like. The URJ's 150th anniversary is the moment for us to take that look forward together, and we cannot do that without YOU.
We teach congregational leaders that they must start with their why, their purpose, their mission. The URJ's 150th gathering will model that. We are asking you to come for the WHY.
This is an opportunity to RECONNECT, get out of our Zoom boxes, face one another without the filter of a screen, and ask each other - Ayeka - Where are you? It is a chance to reconnect communally, to learn from one another, and strengthen our congregations and communities.
This is an opportunity to REJOICE. It is a chance to share a blessing of Shehecheyanu ("[God] who has kept us alive"). We are alive, and we've made it through a years-long ordeal for our communities, countries, and our world. This is a chance to celebrate the growth of Reform Judaism over the past 150 years, as well as feel the joy of being together, singing together, and learning together.
This is an opportunity to RECOMMIT. If all we did was gather and celebrate the past, that would not be enough. This is an opportunity to ask the question, "150 years from now, when we are gone, what do we want our legacy to be for Reform Judaism?"
Everyone who cares about the future of Reform Judaism belongs at this gathering. We need to see you, to celebrate with you, to learn from you, and to hear your voice as part of our conversations about the future. If you are a current or previous congregational leader, clergy or professional, camp alumni, or have had a meaningful experience due to Reform Jewish life, we need you in the room to shape our future together.
We've chosen Shabbat for our gathering. We'll enjoy Kabbalat Shabbat services, a communal dinner, pre-Shabbat group activities, and a song session to set the Shabbat spirit. Saturday features different worship opportunities, communal Kiddush and lunch, afternoon learning, and small group discussions about Reform Jewish values. The evening will showcase Reform Judaism's impact via multimedia, songs, memories and hopes, and Havdalah. Sunday will focus on the future: a multifaith panel discussing religion's challenges and opportunities, followed by workshops on building diverse Jewish communities through joy, spirituality, belonging, and social change. Workshops will address engagement, community growth, social change mobilization, and address issues like racial inequity, protecting American democracy, and Israeli democracy.
We will keep you updated as the program is firmed up. Be sure to bookmark the schedule for the weekend as the website will continue to be updated.
We want you there. We need you there. No one belongs there more. Join us in Washington, D.C. from December 15-17 and be part of a history-making moment as we celebrate our past and present while dreaming of what can be as we Reconnect, Rejoice, and Recommit.
See you there!
Related Posts
Image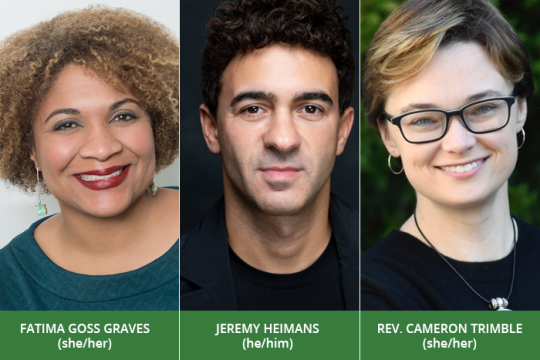 The URJ's Leading Change Summit will empower and enable you to lead through these waters with more skill and confidence. Join hundreds of Reform Jewish leaders - clergy, staff, and lay - from across North America for this virtual three-day leadership gathering.
Image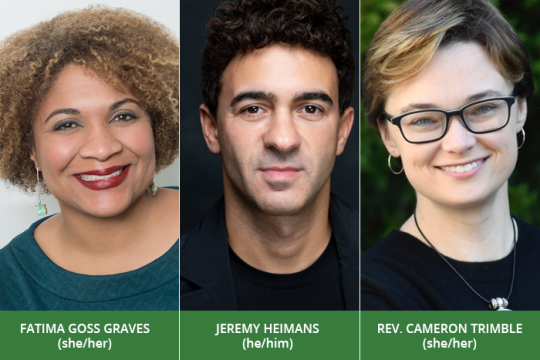 Are you motivated to become a focused, intentional leader of transformation in your congregation and community? If so, Leading Change: A URJ Summit is for you! In this moment of hopefulness and transition, the timing is perfect to take stock, look ahead, and take big steps to transform our communities.