Image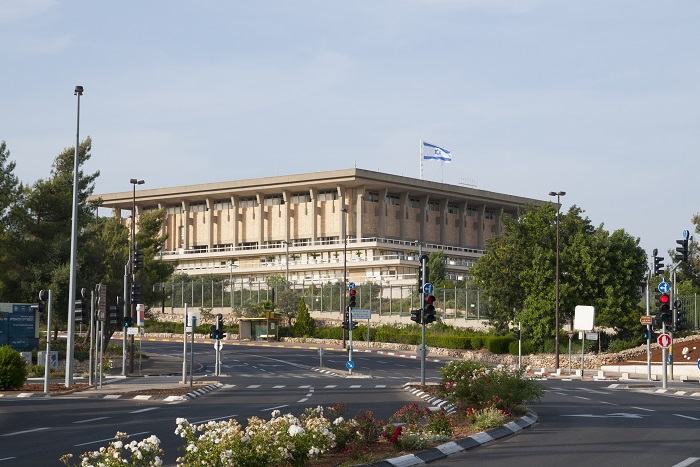 "עוֹד לֹא אָבְדָה תִּקְוָתֵנוּ
Od lo avda tikva-teinu,
"Our hope is not yet lost
-- Hatikvah, National Anthem of Israel
On Sunday, Israel's Knesset narrowly voted in Israel's 36th government with Naftali Bennett as the nation's 13th prime minister, unseating the incumbant Benjamin Netanyahu.
Bennett's first test as prime minister came during his opening speech, as a number of MKs and ministers (mostly from the Likud, Haredi, and Religious Zionist party) heckled him mercilessly from the gallery. Ironically, the loudest jeers came as he spoke about Israeli society's divisions and cited historical examples of the self-destruction caused by senseless hatred and factionalism.
As the helpless and hapless Knesset speaker Yariv Levin attempted unsuccessfully to quell the raucous crowd,  Benjamin Netanyahu sat quietly, doing nothing to calm his party rabble-rousers or restore some sense of respectability to Israel's governing body on this momentous occasion. Had he stepped aside quietly after failing four consecutive times to form a government, a right-wing government might not have come into power at this time and this broad coaltion of change might not have been able to coalesce.
Foreign Minister Yair Lapid discarded his prepared remarks delivering instead a 30-second speech in which he called out the rowdies for their shameful behavior.
After being sworn in, Bennett held his first festive cabinet meeting and vowed that after 2 years of political deadlock,  the new government would  work to "mend the rift in the nation." Only 41 minutes after Bennett was sworn in,  US President Joe Biden called to congratulate the new Israeli prime minister, and they discussed the US commitment to Israel's security and their strong partnership. (Please see our Reform Movement statement here):
Despite its rocky start, the new government portends some hopeful possibilities, especially if we consider which parties are out. That the racist, extremist members of the Religious Zionist Party are out,  despite the encouragement and coddling of Netanyahu, says a great deal, as does the fact that the two ultra-Orthodox parties find themselves on the benches of the opposition for the first time since 1999. No longer are these parties in a position to hold the country hostage to their coercive monopoly on religious life in the Jewish State.
Just as telling is the question of who's in.
The fact that numerous party heads passed up offers (whether real or not) to become prime minister says a lot about their integrity and priorities. While the coalition agreement is very specific about maintaining the status quo on peace negotiations as well as on religion and state issues, we know that we will not see PM Bennett advance his desire for annexation. Nor will we, hopefully, see the government advance plans for further West Bank settlement.
In terms of religion and state and our desire to see greater pluralism, we will watch  Transportation Minister Merav Michaeli to see if allowing public transportation on Shabbat will be on the table. We will watch  Interior Security Minister Omer Bar-Lev of the Labor Party, a veteran elite forces commander, to see if he pursues policing reforms, especially in East Jerusalem.
This government has the greatest number of women ministers, and it includes immigrants, several ministers under the age of 50, Jews of Color, Arab/Palestinian-Israelis, members of the LGBTQ+ community, and people with disabilities. It is representative of the diversity of Israeli society and of the rest of the Jewish world.
We will be cheering on MK Rabbi Gilad Kariv, the first Reform Rabbi in the Knesset, who will head the highly influential Constitution, Law and Justice Committee, which deals with the issues of constitution, the basic laws, legislation, and procedures of justice.  Another friend of our Movement is Diaspora Affairs Minister Nachman Shai. With his support, we anticipate increasing engagement, participation, and partnership in creating a new and more respectful paradigm for Israel-Diaspora relations. 
For the first time, an Arab party is part of the ruling coalition. In the words of  its leader, MK Mansour Abbas, "We have reached a critical mass of agreements in various fields that serves the interest of Arab society and that provide solutions for the burning issues in Arab society — planning, the housing crisis, and of course, fighting violence and organized crime."
To be clear, the messianic era is not upon us. Israel's new government faces formidable challenges beyond parliamentary trials and tribulations. The extremists are working to continue incitement and to undermine this government. Hamas is lurking in the background with the threat of breaking last month's brokered cease-fire, and the big questions of the economy, the post-Covid era, and the nuclear threat from Iran will not abate just because Netanyahu's long reign is over (for now).
At least for the moment, all eyes are not looking towards the next election, allowing the new leadership to shift its gaze on the business of governance.
As Israel's national anthem Ha Tikvah ("the Hope") reminds us, our people have never lost hope. Let us go forward with a renewed sense of hope and excitement as the future unfolds.
Related Posts
Image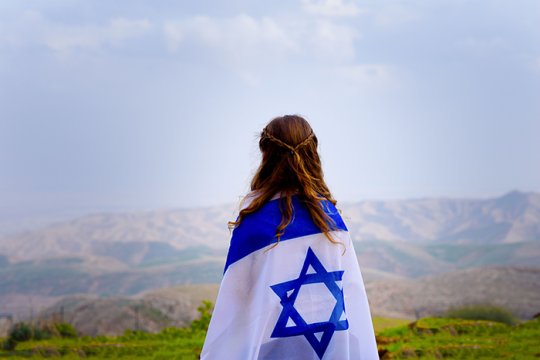 We stand with the people of Israel during these difficult and challenging days and pray for the safety and immediate release of all of the hostages. See our resources and actions you can take.
Image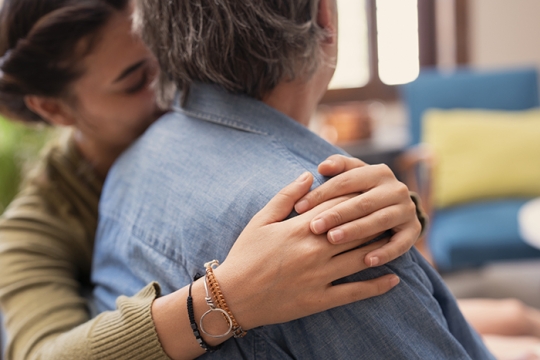 Hamas' brutal attack on Israel on October 7th and Israel's ongoing response has stirred emotions both within and outside the Jewish community. Over the next weeks, as family and friends gather for holiday celebrations, there may be differences of opinion. Here are a few tips from Jewish sources to help maintain loving relationships while disagreeing.
Image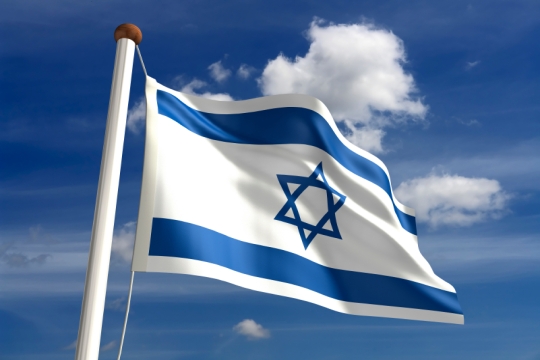 On October 7/23 Tishrei, we watched in horror as Israel experienced an unprovoked attack from the Hamas terrorist organization during what should have been the joyous holiday of Simchat Torah. Hundreds of Israelis have been killed or injured; as a Movement, we pray for the quick resolution of this tragic situation.